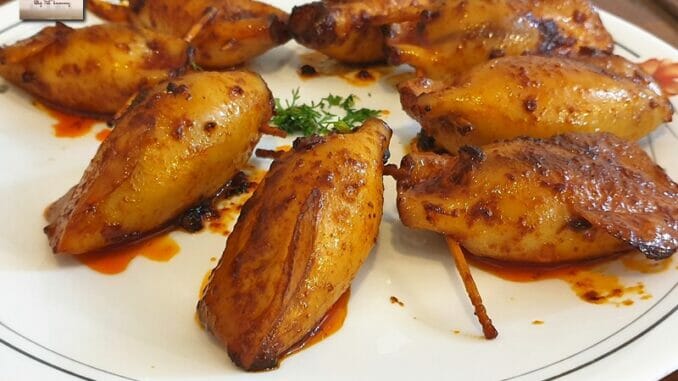 The Goan Stuffed Squids is an easy to make dish. The squids are stuffed with a chilly fry that uses that tentacles of the squids itself. It can be served as an appetizer or a side.
Serves: 4 to 6 Persons
Prep. Time: 40 Mins (includes cleaning squids & making the stuffing)
Final Cooking Time: 20 Mins
Ingredients:
Squids – 12 medium
Onions (chopped fine) – 3 medium
Tomato (chopped fine) – 1
Green Chillies (chopped fine) – 2  
Green Corriander Leaves (chopped fine) – 1 tbsp.
Recheio Masala (click here) – 2 tbsp.
Ketchup – 2 to 3 tbsp.
Sugar –  ¼ tsp. (optional)
Oil – 3 tbsp.
Salt – 1 tsp.
Step 1: Clean about 12 med sized squids. Chop the tentacles. Apply the salt and keep aside.
Step 2: In a pan, saute the onions with 1 tbsp. oil, till translucent.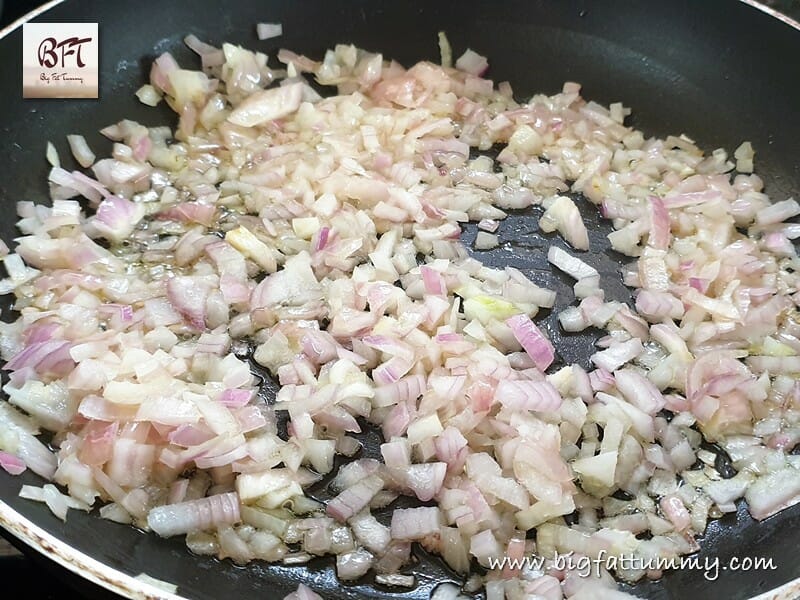 Step 3: Add the chopped green chillies and saute for a min. Then add the tentacles n let them cook covered on low heat for about 5 mins till almost cooked.
Step 4: Next add the chopped tomato and cook till it turns soft. Add 2 tbsps of recheio masala and cook for 6 to 8 mins on low heat.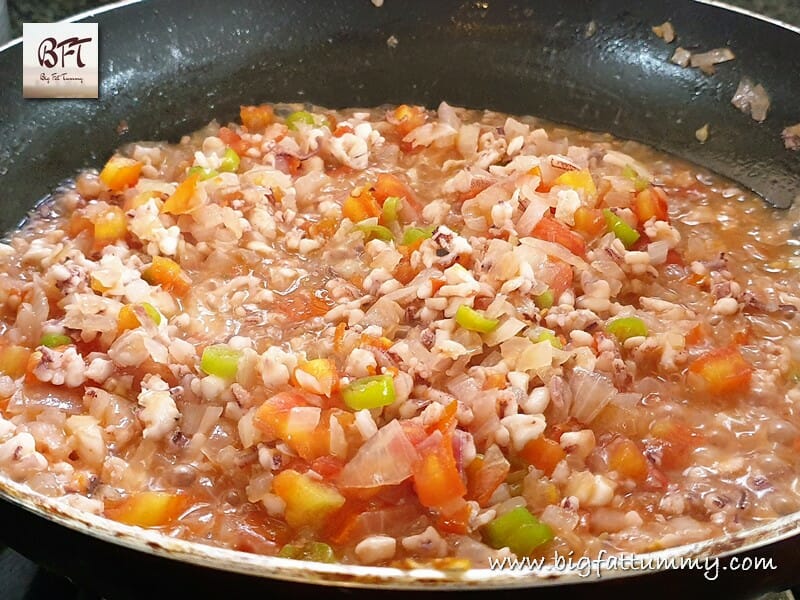 Step 5: Check for salt, sugar and add if needed. Add the chopped corriander, mix and switch off the heat. Let this stuffing cool down.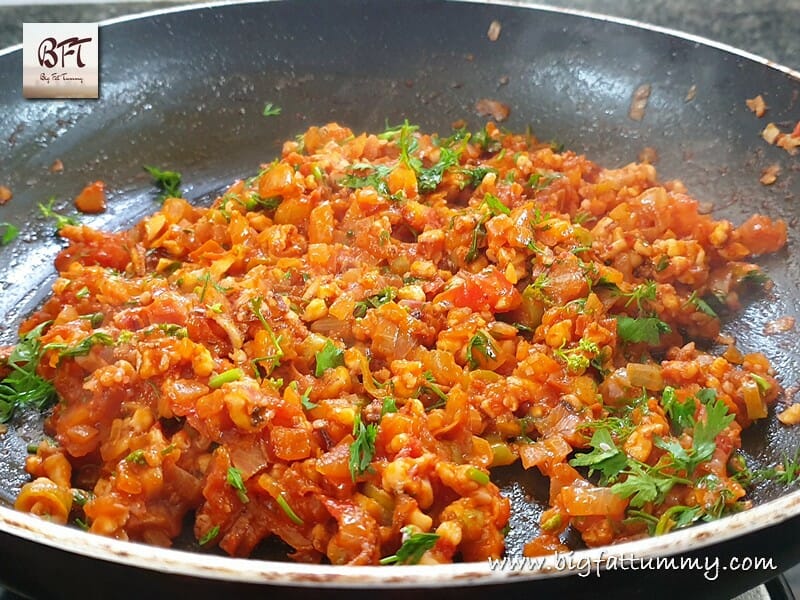 Step 6: Once cooled, stuff the squids only a little more than half (don't overstuff as the squids will shrink on cooking ).Use toothpicks to seal the openings. Reserve about 2 tbps of the stuffing in the same pan in which u had made it.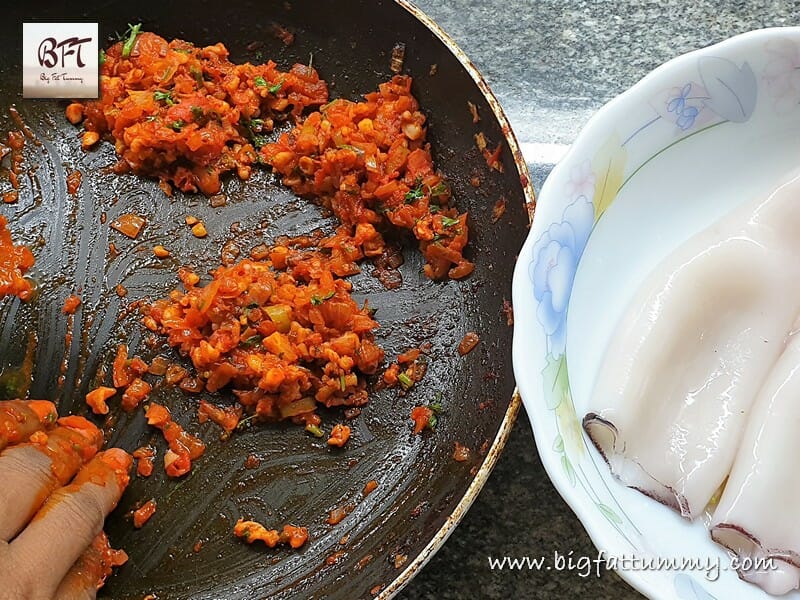 Step 7: Switch on heat, add 2 tbsp. oil and the recheio masala in the same pan in which you made the stuffing and saute for a min. Now put in the stuffed squids and saute on med high heat for a min. Add 1/2 cup hot water. Cover and cook for about 12 to 15 mins.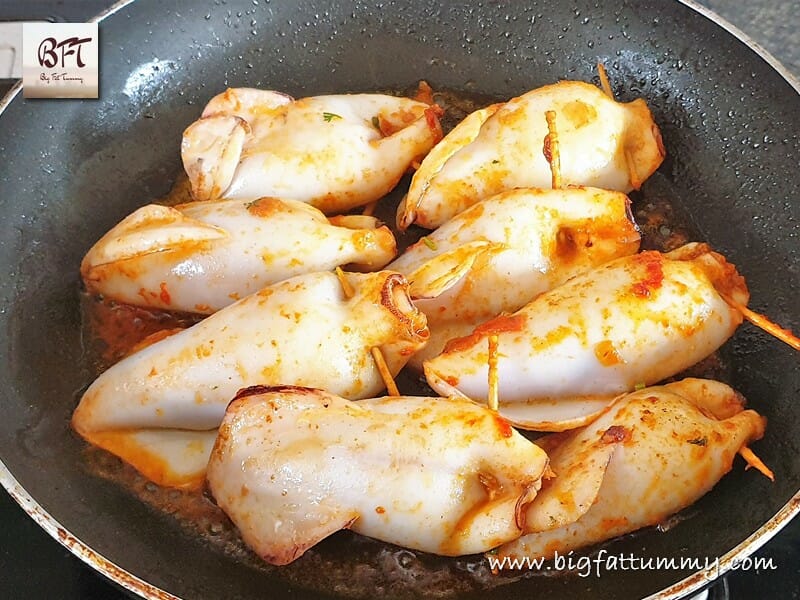 Step 8: Finally add the ketchup (this imparts a lovely flavour and glaze). Cook uncovered for 2 to 3 mins on high heat. Serve hot.