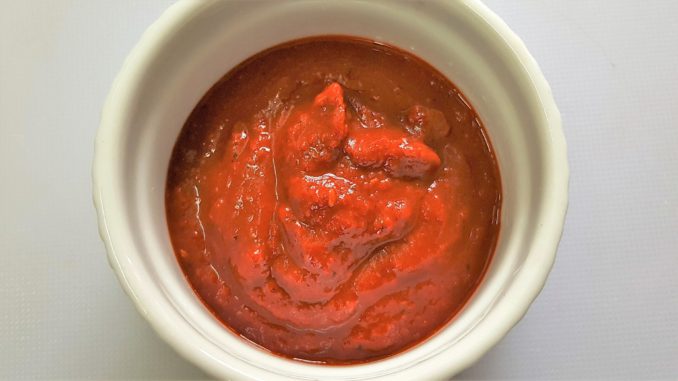 The Portuguese word for stuffing is Recheio. The recheado masala is primarily used in Goa to stuff fish. However, it's a versatile sauce that may be used in many other dishes.
Ingredients:
[Standard Measure: 1 cup = 250 ml ]
Kashmiri Red Chillies (deseeded) – 10
Cloves – 8
Cinnamon – ½ inch
Pepper Corns – 6
Cumin Seeds – ½ tsp.
Garlic- 6 cloves
Ginger – ½ inch
Palm Vinegar – ¼ Cup + a little more
Sugar – 2 tbsp.
Salt – ¼ tsp. or to taste
Step 1: Cut the chillies into small pieces.
Step 2: Soak all the spices including the chillies in the vinegar for 30-40 minutes.
Step 3: Grind the soaked spices with salt and sugar into a fine paste without using any water.
Step 4: Store in the refrigerator in a clean glass bottle and use as required.
Note:
You can reduce the amount of sugar. We like to use more because it gives the masala a nice body and taste.