Chicken koftas in a creamy delectable gravy would describe the Mughlai Chicken Meatballs aptly. Will go well with rotis, naans or any Indian bread. But will taste equally good even with pao.
Serves: 4 to 6 Persons
Prep. Time: 20 Mins.
Cooking Time: 40 to 45 Mins.
Ingredients:
[ Standard Measure – 1 cup = 250 ml ]
For the Meatballs:

Fine Chicken Mince – 500 gms
Onion (finely chopped) – ½ medium
Green Chilly (finely chopped) – 1
Yellow Chilly Powder – ½ tsp.
Turmeric Powder – ¼ tsp.
Corriander Powder – ½ tsp.
Garam Masala Powder – ½ tsp.
Ginger-Garlic Paste – 1 tbsp.
Salt – ½ tsp.

For the Gravy:

Onions (ground to a paste) – 2 large
Green Chillies (slit) – 2
Green Corriander Leaves (finely chopped) – 1 tbsp.
Yellow Chilly Powder – ½ tbsp.
Turmeric Powder – ¼ tsp.
Curds (whisked) – ½ cup
Garam Masala Powder – ½ tsp.
Ginger-Garlic Paste – 1 tbsp. (in ¼ cup water)
Milk Cream – 100 ml
Oil – 50 ml
Salt – 1 tsp.
Step 1: Mix all the ingredients for the meatballs and keep aside to marinate for 30 minutes. Later, wet your palms and shape them into balls and keep aside.
Step 2: Heat the oil in a non-stick pan and add the onion paste. Cook on medium heat for 10 to 12 minutes. Stir frequently.
Step 3: Then add the ginger-garlic slurry and cook on low heat till the raw smell of the ginger-garlic goes away. Next add the dry spice powders and cook while stirring in between for 5 minutes till the oil separates.
Step 4: Add the whisked curds and mix well. Cook for 2 to 3 minutes on low heat.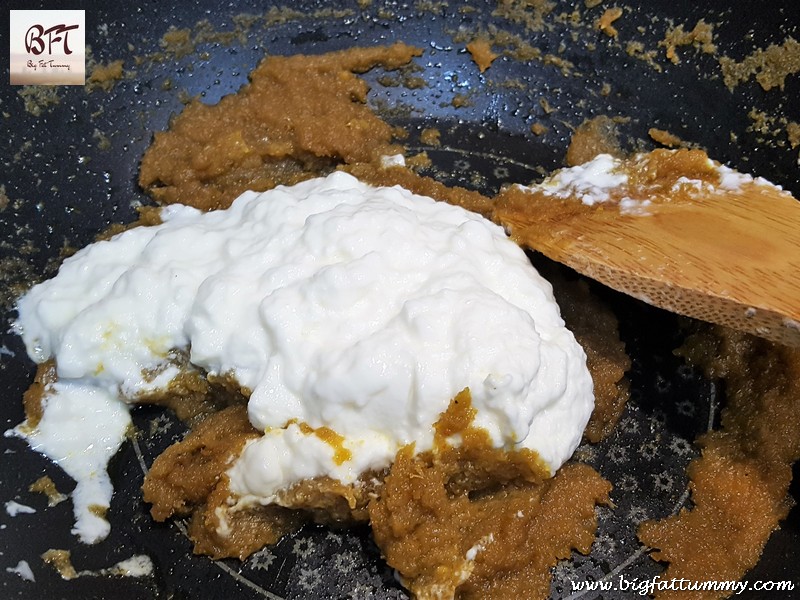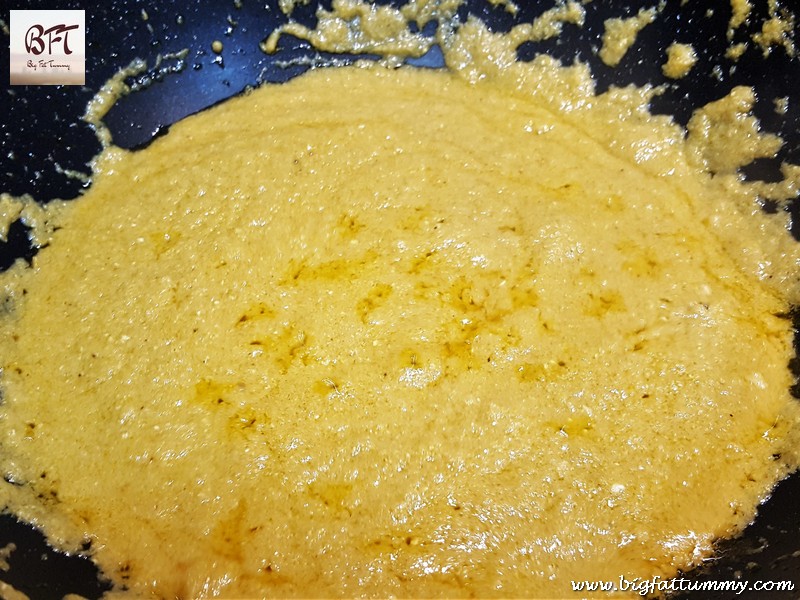 Step 5: Now, gently place the meatballs one by one into the gravy. Hold both the sides of the pan and lift off the heat. Rotate lightly so as to coat the meatballs. Cook the balls covered on low heat for 5 minutes.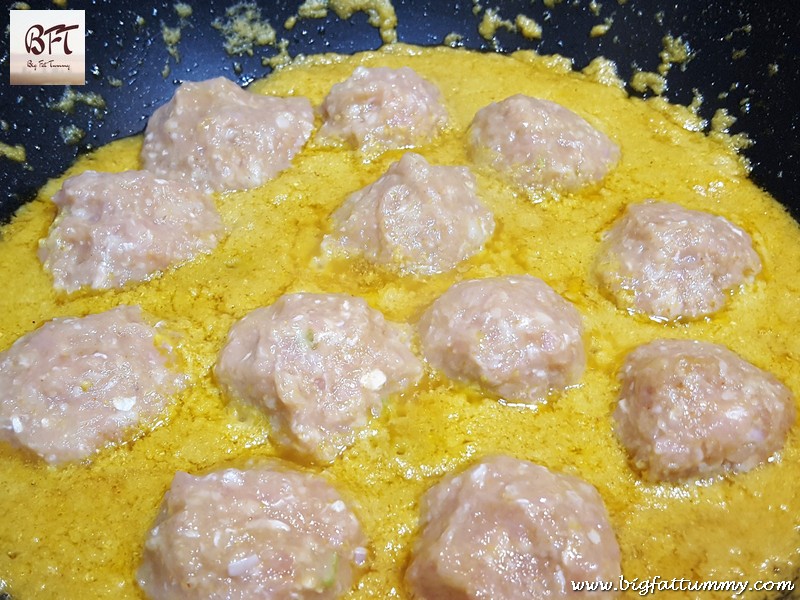 Step 6: Add 1 cup hot water and cook covered for another 5 minutes. Uncover and add another ½ cup hot water. Stir lightly and cook uncovered on low heat for another 6 to 8 minutes.
Step 7: Sprinkle the garam masala and add the cream and mix. Add the green chillies and green corriander and cover the pan with a lid. Switch off the heat and allow to stand for 10 minutes before serving.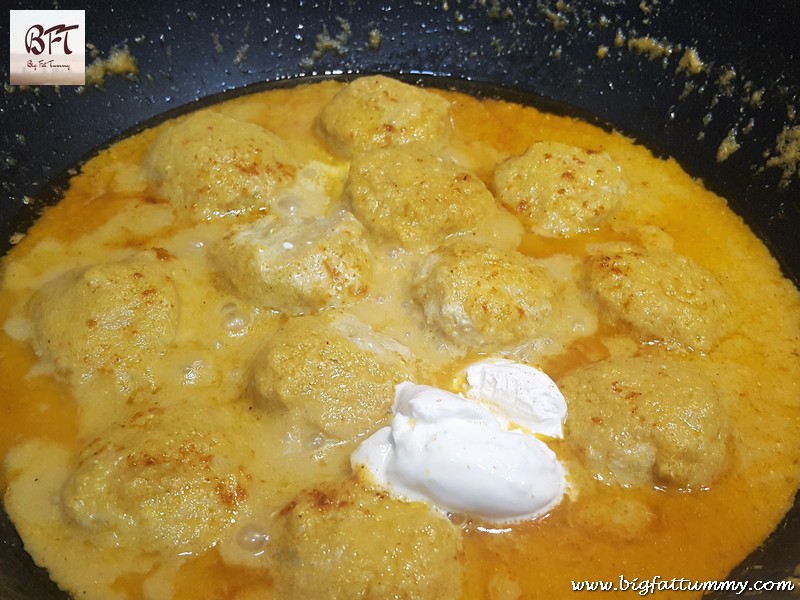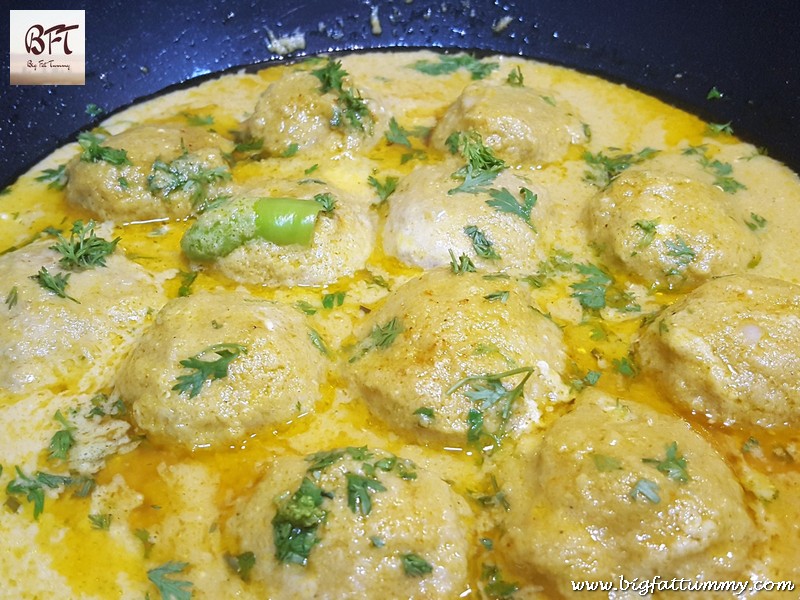 Note:
If you don't have yellow chilly powder, use spicy red chilly powder. The colour of the end product will differ.