The Green Meat Ball Curry is a variation of the Meat Ball Curry (see here) I had posted earlier. This one does not use coconut milk and as the name suggests uses a coriander based green masala. The mince for this one was prepared at home and the texture therefore was so good that it was hard to differentiate whether they were made with beef or chicken. I recommend making the mince at home as we can make it with good, clean cuts of meat.
Serves: 4 to 6 Persons
Prep. Time: 30 Mins + 30 Mins (marination)
Cooking Time: 30 to 35 Mins.
Ingredients:
For the Meat Balls:

Beef Mince (fine) – 500 gms.
Onion (finely chopped) – 1 small
Light Green Chillies (finely chopped) – 1 to 2
Garlic Paste (fresh) – 1 tsp.
Bread Slice – 1
Egg – 1
Lime Juice – 1 tsp.

For the Masala Paste:

Green Corriander – 1 small bunch
Light Green Chillies – 4
Garlic – 6 to 8 cloves
Black Pepper Corns – 10
Cloves – 8 to 10
Cinnamon – 1 inch
Cumin Seeds – ½ tsp.
Tamarind – 1 small lime sized ball
Onion (chopped) – 1 small
Turmeric Powder – ¼ tsp.

Onion (finely chopped) – 1 medium
Tomato (halved & finely sliced) – 1 medium
Toddy Vinegar – 1 tsp.
Sugar – ¼ tsp. (optional)
Salt – 1 ½ tsp. or to taste
Preparing the Meat Balls:
Step 1: Trim off the edges of the slice of bread and then soak in a little water. Then take the slice and squeeze out the excess water.
Step 2: Take the mince and all the other ingredients for the meat balls including the water-soaked bread slice in a bowl. Season with 1 tsp. salt and mix well. Refrigerate for 30 minutes.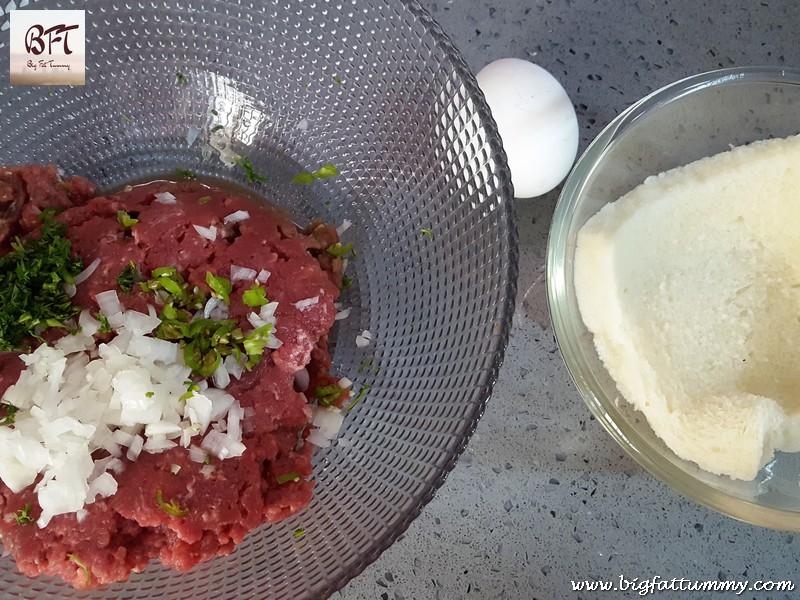 Step 3: Later, make big marble sized balls (about 30) with the marinated mince.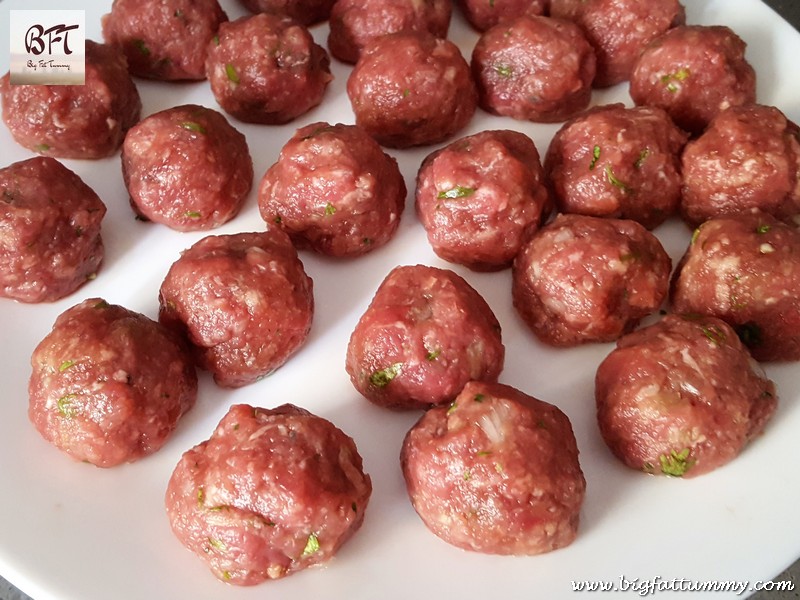 Step 4: Take a pan and heat a tbsp. of oil. Sear the meat balls on medium heat for about 5 to 6 minutes turning them over gently. Keep aside.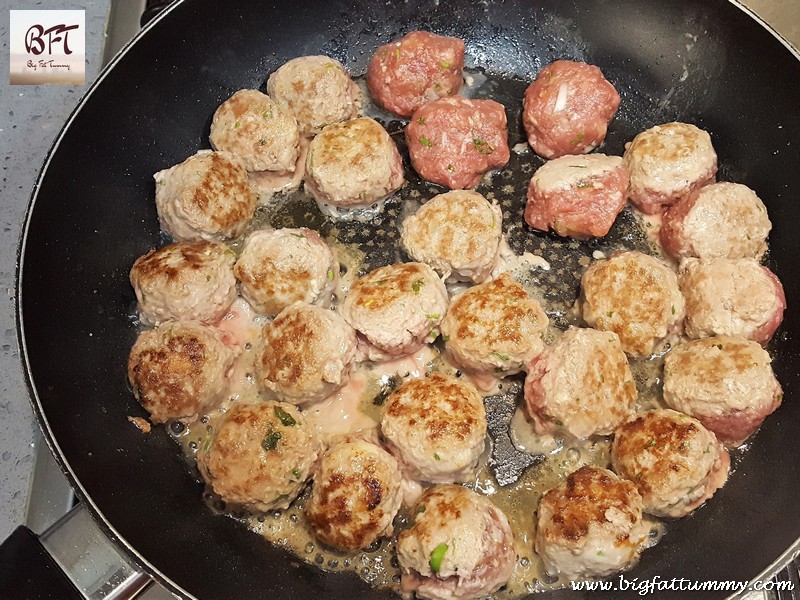 Preparing the Masala Paste:
Step 5: Whilst the mince is marinating, you can grind all the ingredients listed under masala to a fine paste using a little water and keep aside.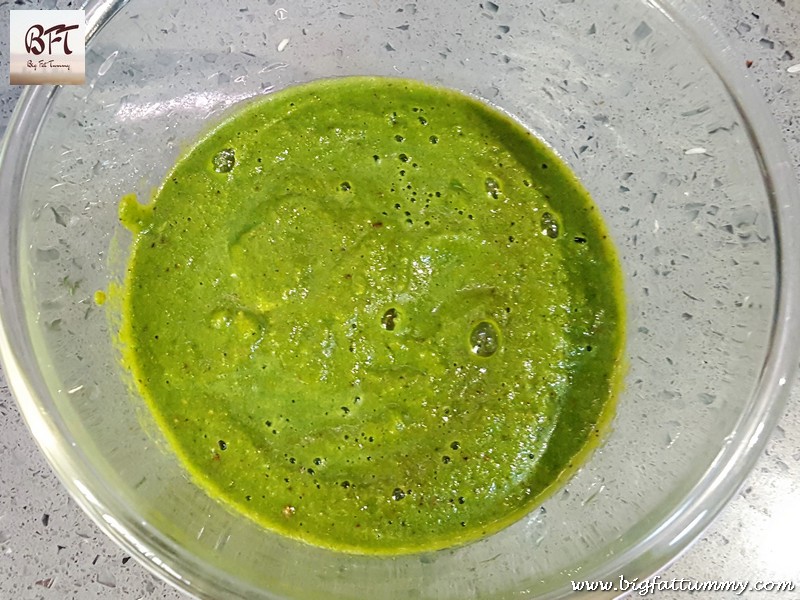 Preparing the Gravy:
Step 6: When you're ready to make the gravy, take a vessel and heat 2 tbsp. of oil. Sauté the onion till light golden (don't brown) on medium heat. Add the tomato and sauté till soft.
Step 7: Add the masala paste and sauté on low heat for 6 to 8 minutes. Then add 100 ml hot water and cook on medium heat for 2 minutes.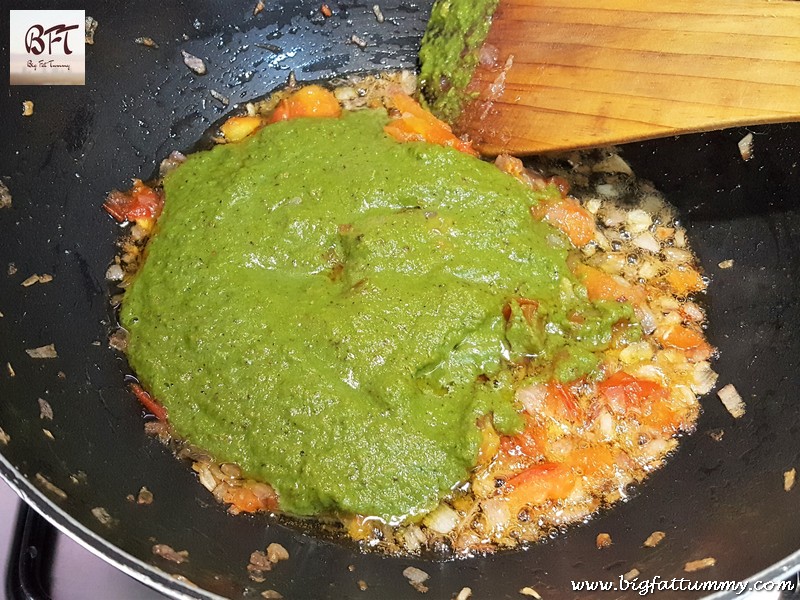 Step 8: Add the seared meat balls and mix lightly. Add another 150 ml hot water, sugar and ½ tsp. salt. Cook covered on low heat for 15 minutes.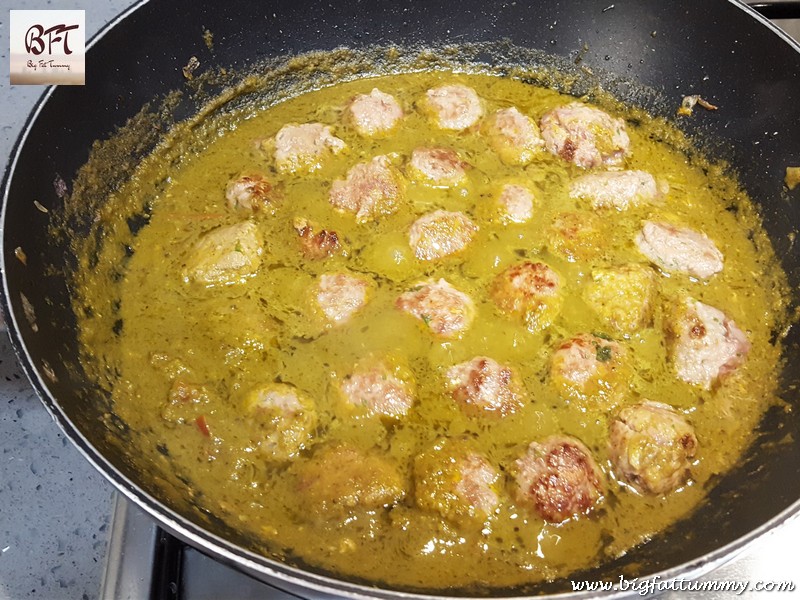 Step 9: After 15 minutes of cooking, add 1 tsp. vinegar and cook covered for another 5 minutes. Serve hot with hot rice or chapatis.