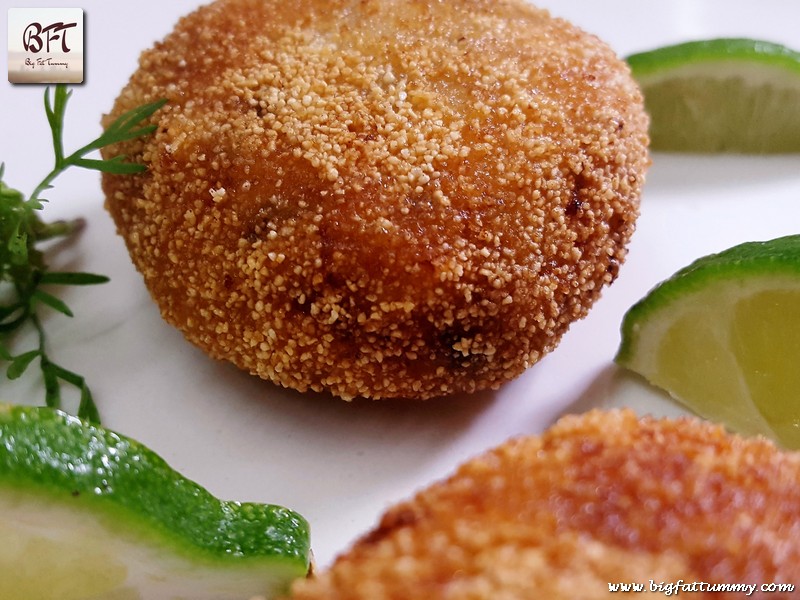 If your children are fussy about eating fish, this is one way to bring fish into their diet. My children eat the king fish cutlet thinking they are made of chicken. And I let them think so, without any guilt. In fact, everybody loves this snack. The best part is that these can be made when you have free time on your hand. They can be stored in the freezer and they will come to your rescue on those days when you want a quick snack.
Servings: 12 big cutlets
Prep. Time: 1st Part – 20 Min. + 2nd Part – 30 Min.
Cooking Time: 1st Part – 15 Min. (passive) + 2nd Part – 30 Min. (active)
Ingredients – I
Kingfish [Seer Fish] (sliced) – 500 gms..
Bay Leaf – 2
Cumin Seeds (crushed) – 1 tsp.
Lime Juice – 2 tbsp.
Turmeric – ½ tsp.
Water – ½ cup
Step 1: Apply lime juice, salt and turmeric to the fish. Leave to marinate for 15 minutes.
Step 2: Add water, cumin seeds, bay leaves and the fish to a pot. Cover and cook on medium heat for 15 minutes. Debone the fish once it cools down, mince / grind it coarsely and keep aside.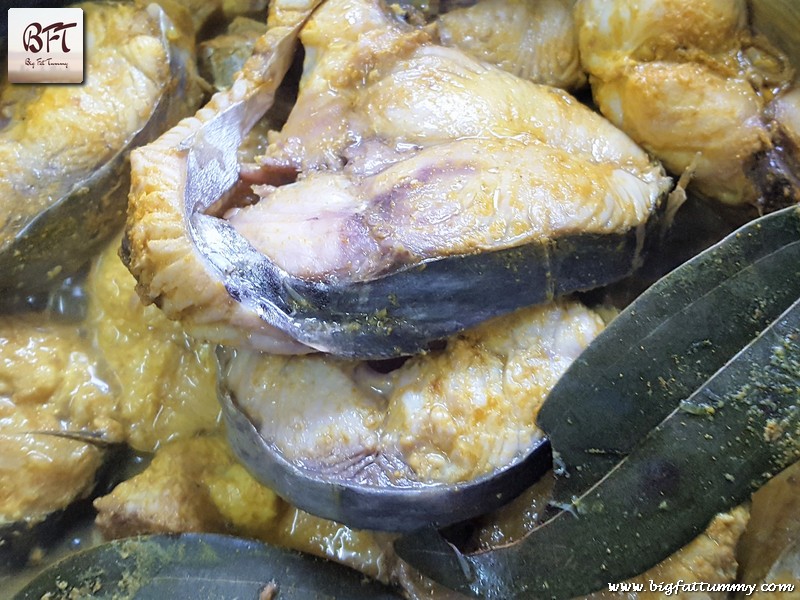 Ingredients – II
Onions (finely chopped) – 2 medium
Tomatoes (finely chopped) – 2 small
Garlic (finely chopped) – 12 to 14 cloves
Green Chillies (finely chopped) – 3
Green Corriander (finely chopped) – 2 tbsp
Recheado Masala – 1 ½ tbsp.
Tomato Chilli Ketchup – 2 tbsp.
Lime Juice – 2 tsp. or to taste
Rawa – as needed
Egg – 1
Oil – 1 tbsp. + For deep frying
Step 3: Heat a tbsp. of oil in a pan. Add the garlic and sauteé for 2 minutes. Add onions and sauteé till translucent. Next, add the green chillies and the tomatoes and sauteé till the tomatoes sweat out well. Add the recheado masala and the ketchup and sauteé for a minute. Take off the heat.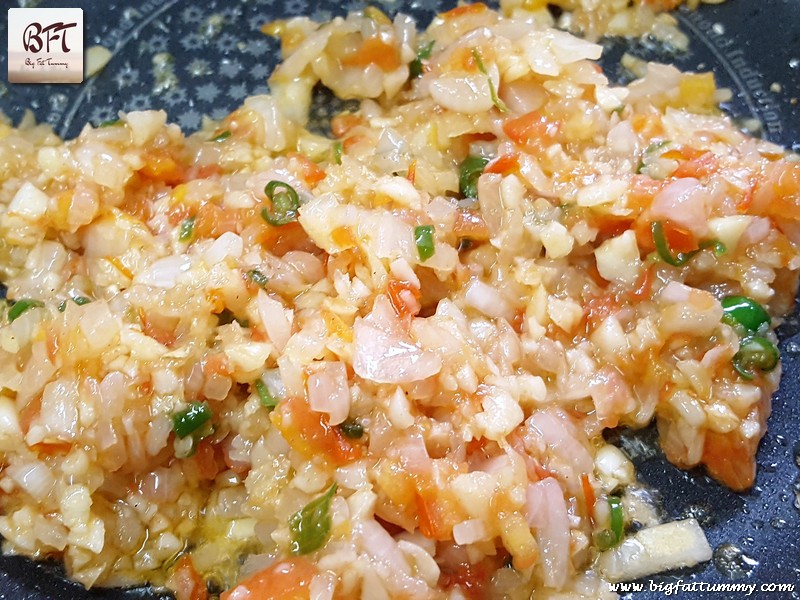 Step 4: Add the fish to the mixture. Add the corriander and mix all the ingredients well. Season with salt if needed.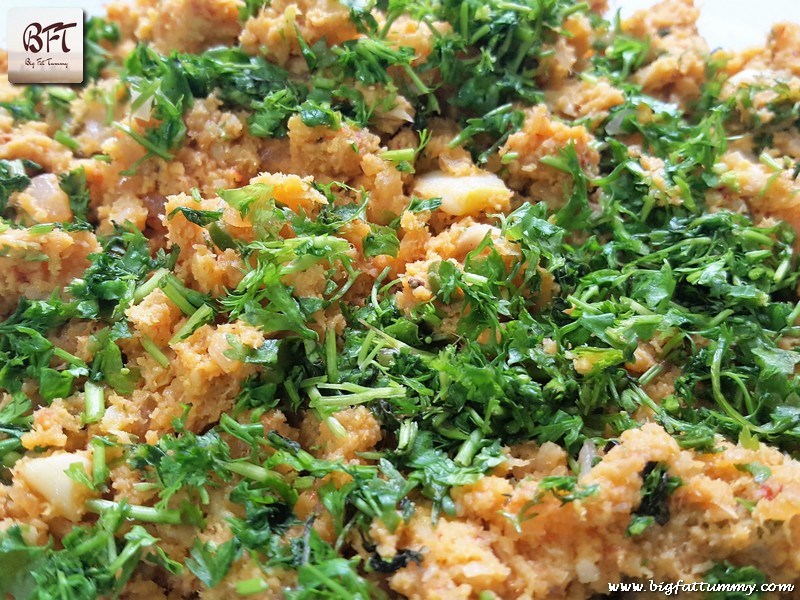 Step 5: Use a mould and form the cutlets.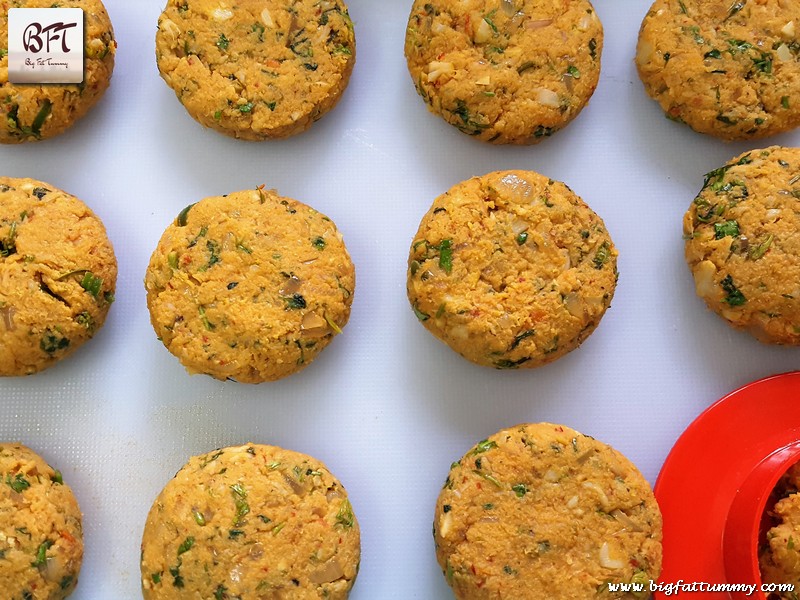 Step 6: Beat the egg with 2 tbsp. water. Dip each cutlet in this mixture and roll in the rawa.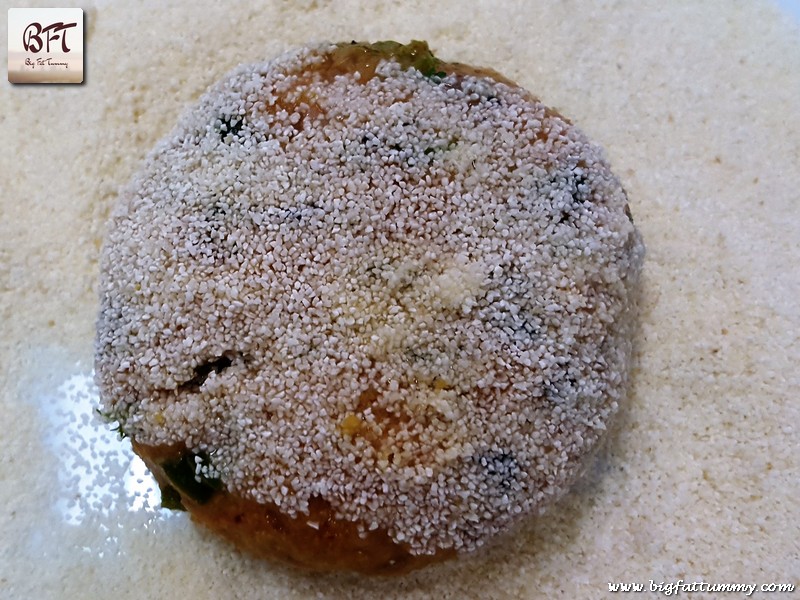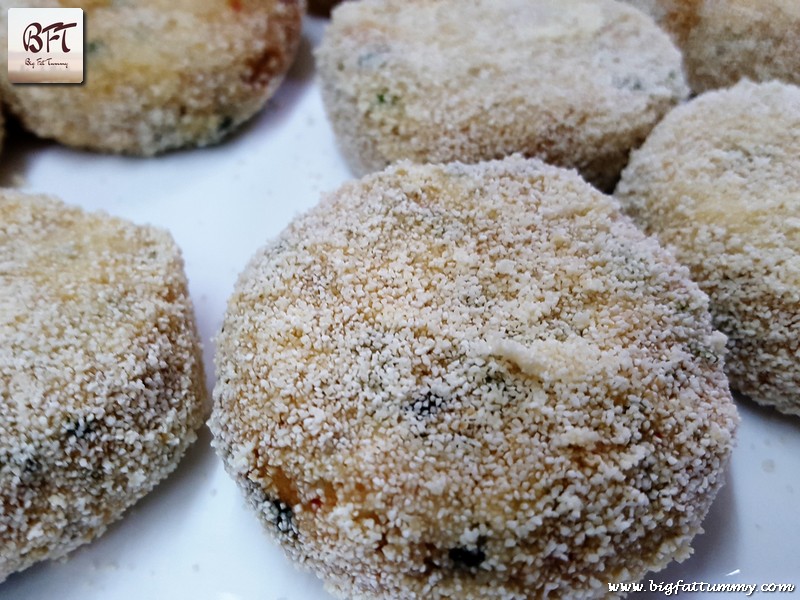 Step 7: Deep fry in hot oil.
Serve as a snack or with any main meal.
Tips:
The original recipe [courtesy – Mrs. Miscia D'Costa (Madhouse Balcao), Betalbatim, Goa] uses Indian Mackerels (bangda). You could choose any fish as per your taste and availability.
Oil the mould after every two cutlets.
Making the cutlets well in advance, before they are intended to be served, enhances its taste. Place them on a tray, cover with cling film and deep freeze.
When needed, thaw for 30 to 40 minutes before frying.
Fry only 3 to 4 at a time. You can also shallow fry the cutlets.