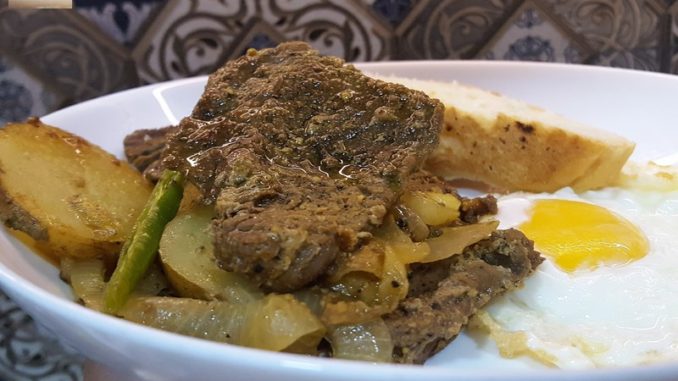 Whenever we go back in time and remember a dish that our ancestors taught us, we wish they had also taught us their 'correct' name. Alas! Sometimes we remember a dish by the name of a person or sometimes by something easy that we were told it was, as a kid. For Instance, a sweet steamed cake that I have on the blog is called the 'Jackfruit Bobo' (see here), who in the right mind would call something bobo. But so it was and so it is. And what's in a name? And from what we gather, whether you prefer to call what follows beef steaks or cebola de carne or bifes de cebolada or as we prefer to call it (yet again to make it simple for the kids :)) Onion Beef.
Serves: 4 to 6 Persons
Prep. Time: 20 Mins. + Marination
Cooking Time: 50 to 60 Mins.
Ingredients:
Beef (boneless, undercut, sliced) – 750 gms
To be ground for the Marinade:

Black Pepper Corns – 1 to 1 ½ tbsp.
Ginger – 1 to 1 ½ inch
Garlic – 10 to 12 cloves
Turmeric – ¼ tsp.

Worcestershire Sauce – 1 tsp.
Soya Sauce – ¼ tsp. (optional)
Green Chillies (slit) – 2 to 3 (optional)
Potatoes (unpeeled & Sliced) – 2 large
Onions (sliced) – 3 large
Lime – 1 ½ medium
Oil – 1 tsp.
Salt – 1 tsp. or to taste
Step 1: Wash the beef and drain well. Flatten lightly with a meat mallet. Apply salt and keep aside.
Step 2: Grind the ingredients for the marinade with the lime juice. Apply this ground paste to the meat and also the Worcestershire and soya sauces and keep the meat in the refrigerator covered with cling film for at least 3 hours or overnight.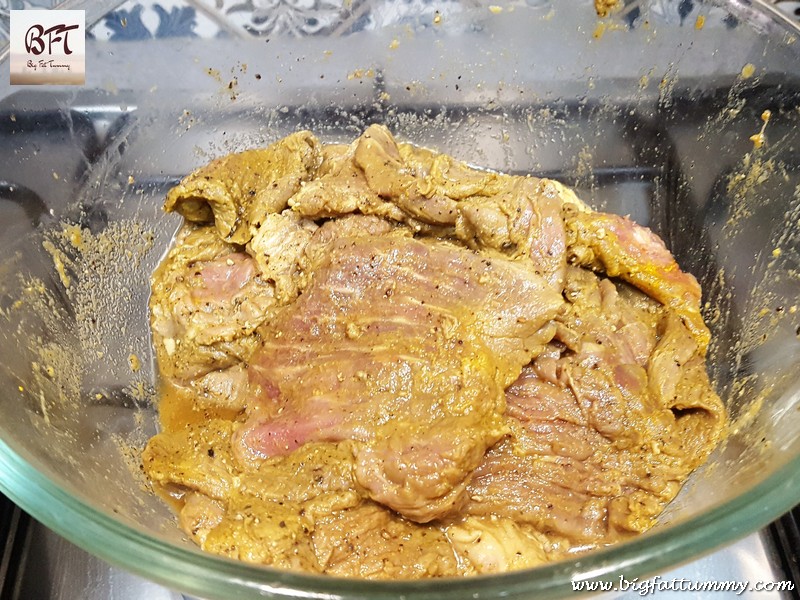 Step 3: When ready to cook, take a flat non-stick pan. Arrange the meat slices flat out on the pan and then drizzle the oil on it. Then arrange the potatoes on top of the meat. Sprinkle a pinch of salt and then arrange the onions on top of the potatoes.
Step 4: Place the pan on low heat and place a flat steel lid on the onions, small enough, so that it fits in the pan and rests on the onions. Place some weight on the lid (I've used a small grinding stone). Cover the pan with something appropriate and continue cooking on low heat for 50 to 60 minutes or till the meat is done (depends on the cut of meat).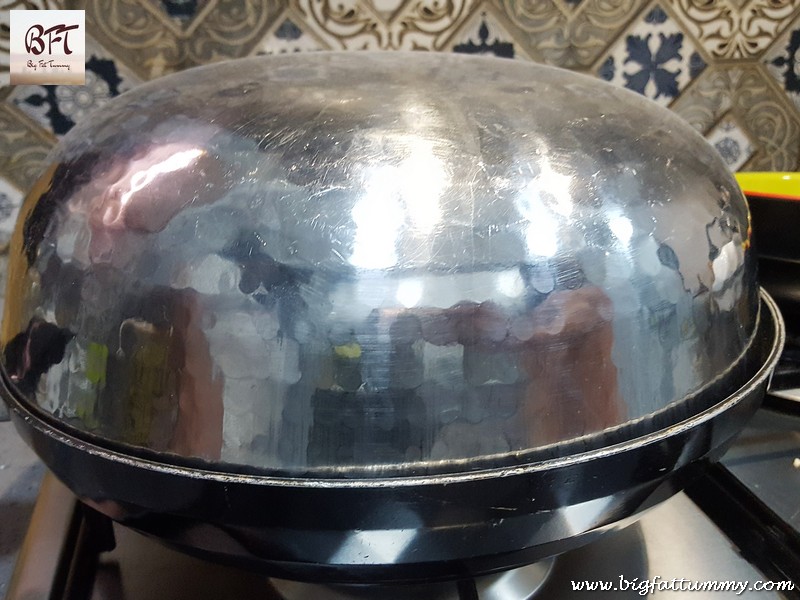 Step 5: Add the green chillies (optional) and continue cooking on low heat till most of the juices dry out.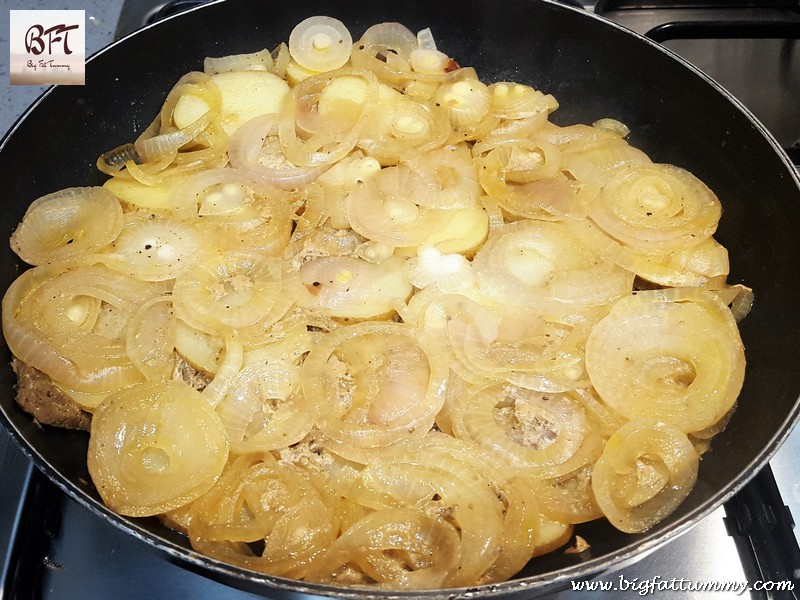 Serve with eggs, French fries and bread.