Serves: 2 Persons
Prep. Time: 10 Mins. + 15 Mins. (marination)
Cooking Time: 18 to 20 Mins.
This a quick and easy way to cook crabs. The crabs are cooked in their own juices and the end result is a lip smacking crab butter garlic.
Ingredients:
Crabs – 4 medium sized
Garlic (finely chopped) – 1 ½ tbsp.
Lime – ½
Fresh or Dry Parsley – 1 ½ tsp.
Chilly Flakes – ½ tsp.
Black Pepper (crushed coarsely) – ½ tsp. + a pinch
Butter (herbed or salted) – 2 tbsp.
Olive Oil – 1 tsp.
White Wine – 2 to 3 tbsp.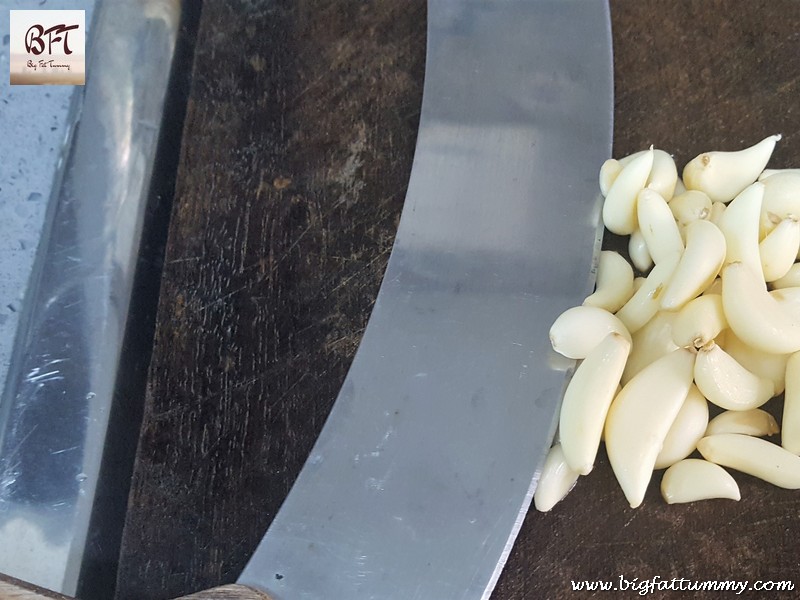 Step 1:     Separate and keep the crab claws aside and clean the crabs. Take the claws and pound them. Take off the broken shell so that the flesh is exposed.
Step 2:     Marinate the crabs with lime juice, pepper powder, garlic, half of the chilly flakes, 1 tsp. parsley, 1 tbsp. garlic and 1 tsp. olive oil. Leave aside for 15 minutes.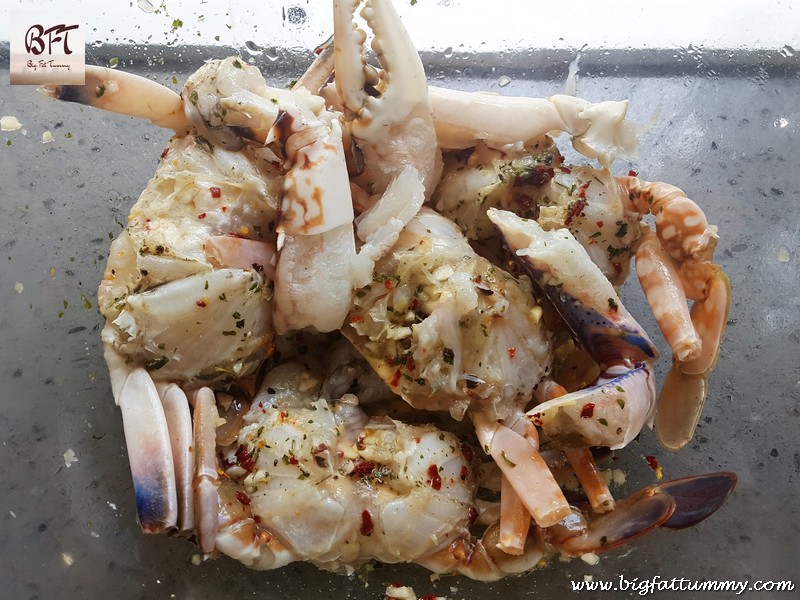 Step 3:     Melt the butter in a pan on low heat. Add the remaining garlic and mix for a few seconds. Toss the crabs into the pan and cook on high heat for 30 seconds. Reduce the heat to medium and cook covered for 8 to 10 minutes.
Step 4:     Splash the white wine in the pan and continue cooking for another 3 to 4 minutes, stirring in between to dry off all the juices. Season with a pinch of pepper powder, the remaining chilly flakes and parsley. Turn off the heat and keep covered for 2 minutes before serving.
Note:     I have used salted butter in the above recipe so have not added any salt to the marinade.