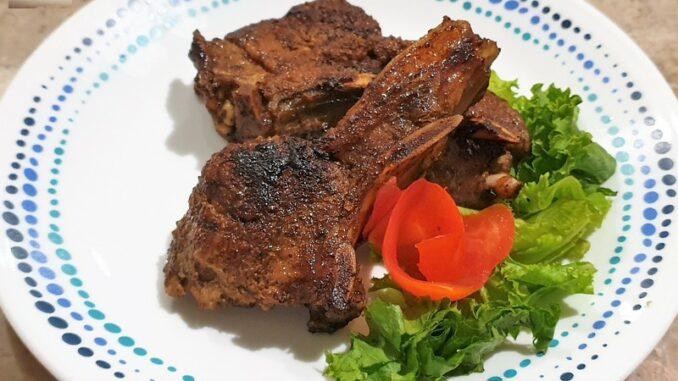 This is a recipe for Caramelized Pork Chops that are so easy to make. They taste so yum and can be served as a starter with sautéed vegetables or a salad or as a side.
Serves: 6 to 7 Persons
Prep. Time: 15 Mins.
Cooking Time: 16 to 18 Mins.
Ingredients:
Pork Chops (skinless, little fat) – 750 gms
Ginger-Garlic Paste (freshly made) – 2 tbsp.
Lime – 1 medium
Black Pepper Powder (freshly pounded) – 1 tsp.
Tomato Ketchup – 2 tbsp. or more
Bancal (local Goan sauce) / Wooster Sauce – 1/3 cup
Oil – 2 tbsp.
Salt – 1 tsp. or to taste
Step 1:     Wash and drain the chops well. Pound lightly with a meat mallet or a heavy rolling pin. Apply the salt and lime juice and leave aside for 15 minutes.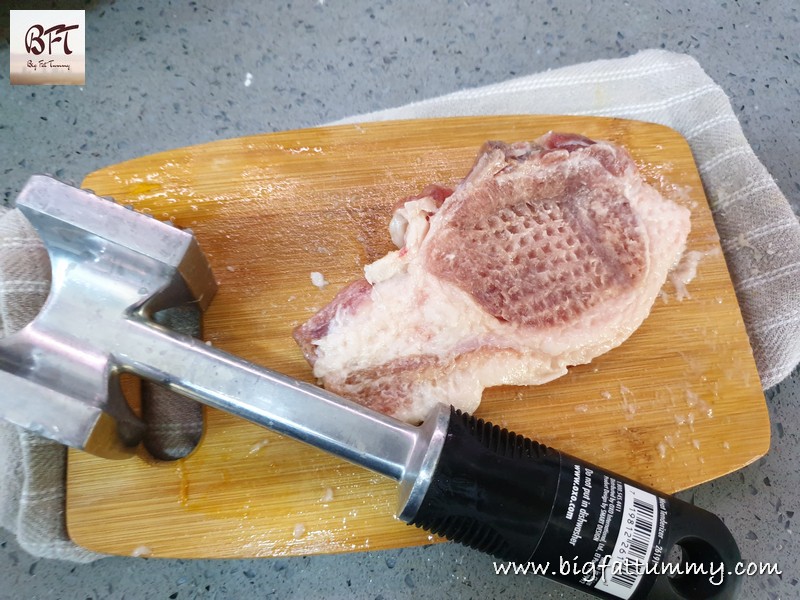 Step 2:     After 15 minutes, add the ginger-garlic paste, Bancal sauce and the pepper and mix well.
Step 3:     Then add the ketchup and mix again. Cover the bowl with cling film and marinate overnight in the refrigerator.
Step 4:     The next day, take the chops out of the refrigerator and let them rest for 30 minutes before you begin frying them. Then take a heavy bottomed pan or a cast iron pan or a non-stick pan and drizzle 1 tbsp. oil on it. Place on heat and when hot sear half the pork chops on each side for 2 minutes till the chops change colour (don't overcrowd the pan cause it will result in loss of temperature)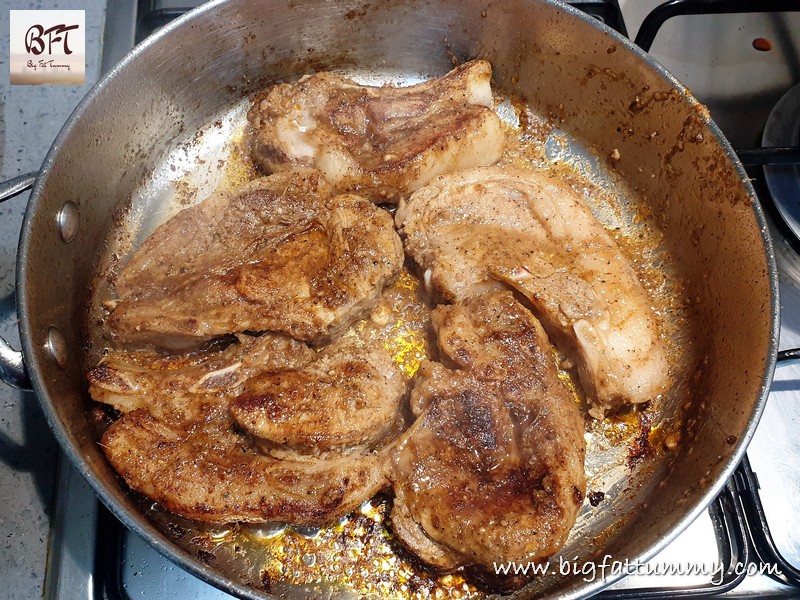 Step 5:     Next cover and cook on low heat for 5 to 6 minutes on each side till the pork is cooked as well as caramelized. Transfer to a foil and continue with another batch. Serve hot or warm.