The Black Forest Trifle Pudding is basically a deconstructed Black Forest Cake (Click here). We use two more ingredients in the trifle than in the cake to make this yummy dessert.
Serves: 6 to 8 Persons
Assembling Time: About 30 minutes
Ingredients:
Chocolate Sponge Cake (click here)
Canned Red Cherries – 35 + a few whole
Sugar – 1 ½ tbsp.
Brandy – 2 tbsp.
Chocolate Syrup – as needed
Non-dairy Sweetened Whipping Cream (chilled) – 2 cup
Dark Chocolate Compound – as needed (about 200 gms)
Step 1: Prepare the chocolate sponge cake as described in the recipe using double the quantity of the mentioned ingredients. Use extra 10 minutes to bake the sponge as we have doubled the ingredients. Then cool, demould and cut into cubes.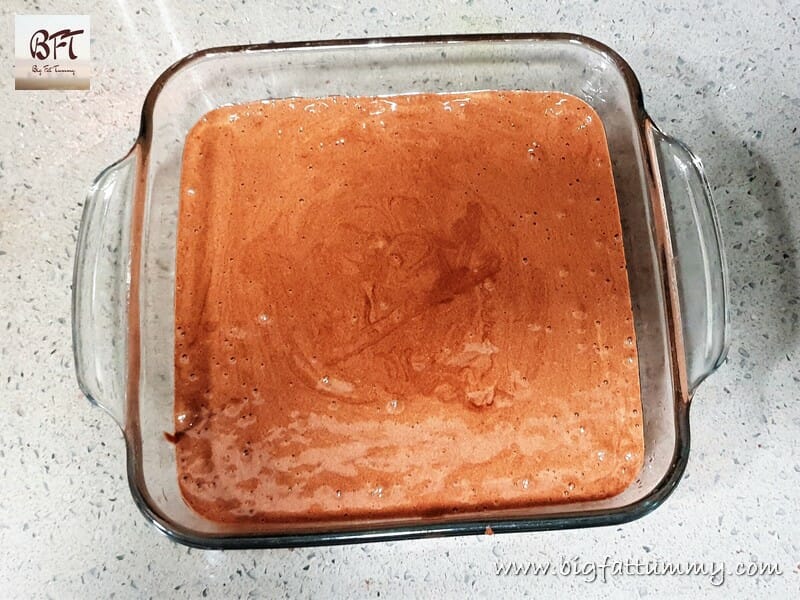 Step 2: Take the cherries and pit them. Chop them into halves and keep aside. Keep a few of them whole to top the cake.
Step 3: Dissolve the sugar in ¾ cup hot water. Cool and then add the brandy and mix.
Step 4: Whip the cream using a stand mixer or an electric beater on slow speed for 2 to 3 minutes and then whip on high till it doubles in volume (alternately, follow the instructions on the pack)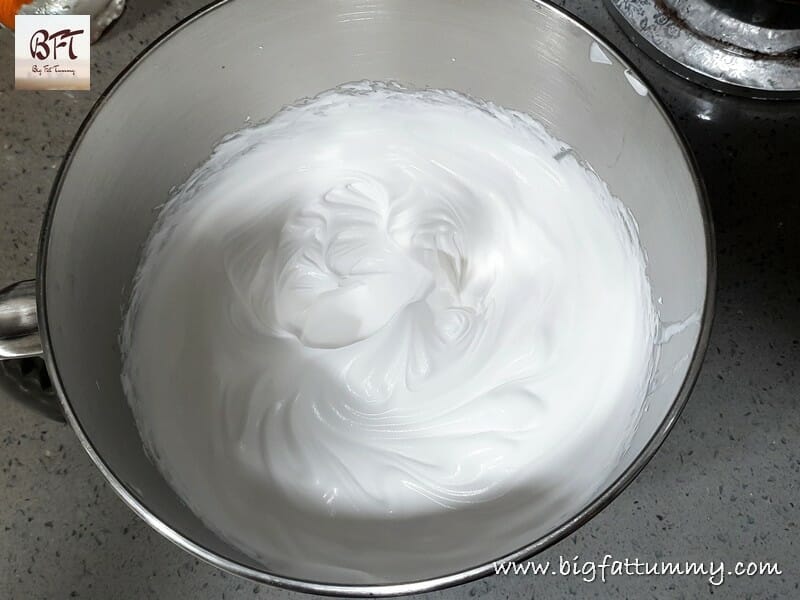 Step 5: Take the chocolate compound bar and using a vegetable peeler, shave the bar to make chocolate shavings or grate the chocolate and keep in the refrigerator.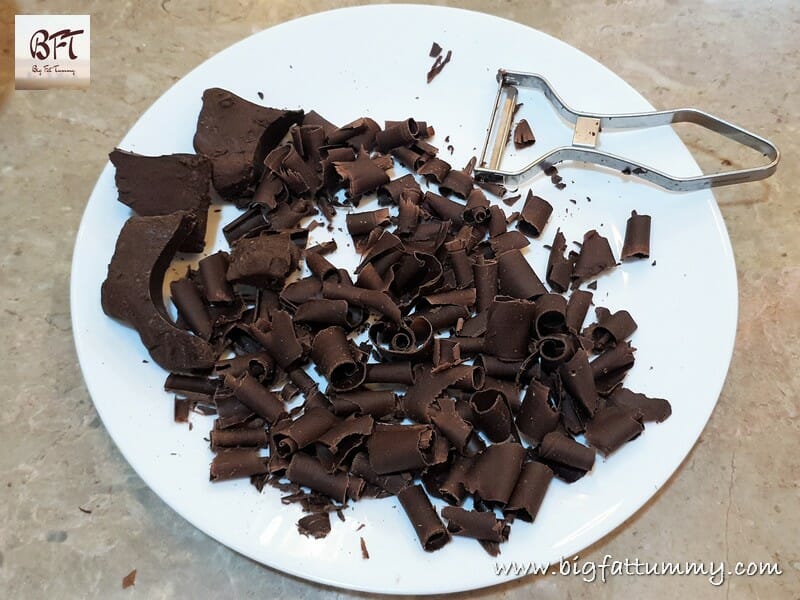 Step 6: Take some pieces of the sponge cake and layer the bottom of a pudding bowl with them. Then drizzle some of the sugar-brandy syrup on it generously to wet the sponge. Next drizzle some chocolate syrup and then sprinkle some of the chopped cherries over it.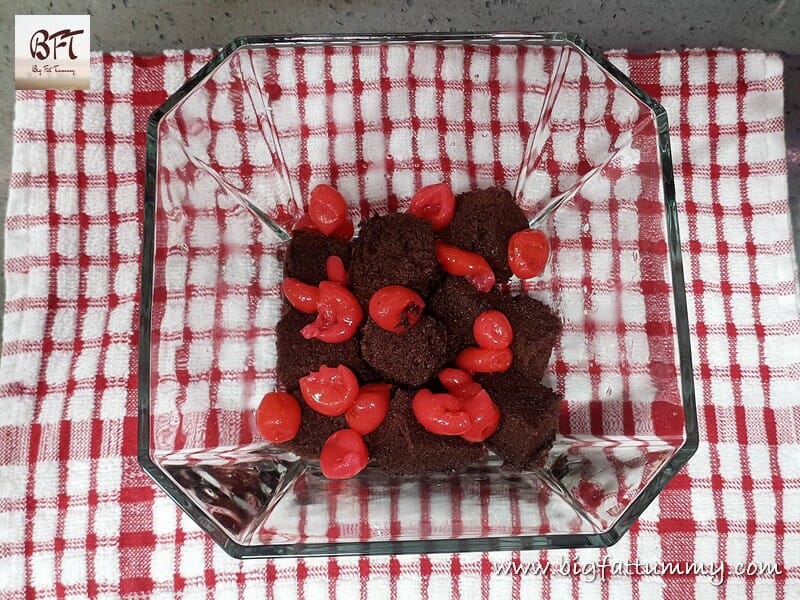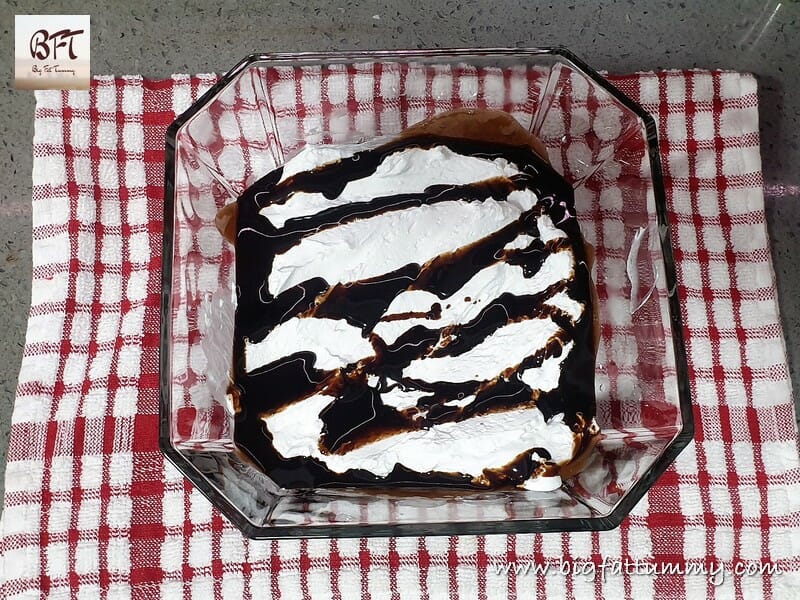 Step 7: Then cover the pieces with the whipped cream as needed. Top this layer with some chocolate syrup.
Step 8: Repeat steps 6 and 7 to form another layer of soaked cake pieces, chocolate syrup, cherries and cream.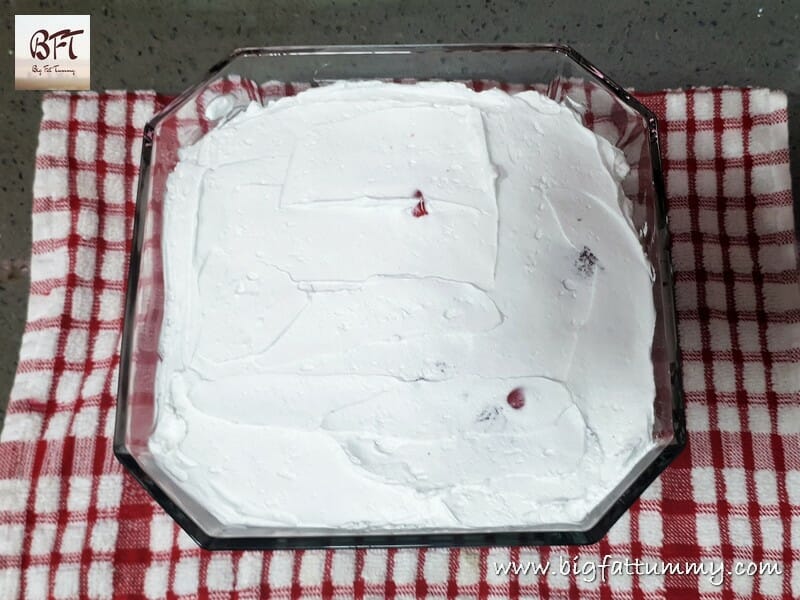 Step 9: Crush the chocolate shavings or use grated chocolate to top the final cream layer and decorate with the whole cherries. Cover the pudding bowl with cling film and place in the refrigerator. Serve chilled.