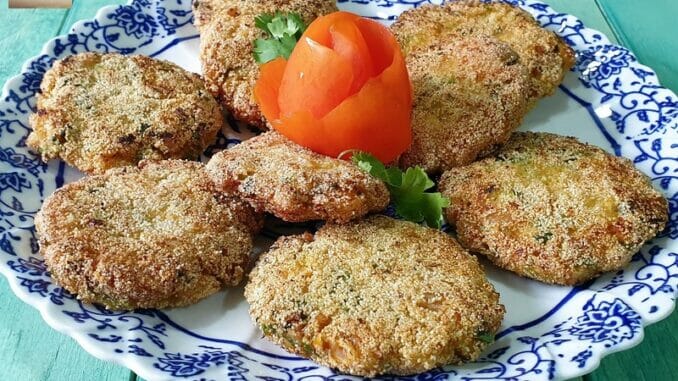 Tired of prawns in a curry or in a chilly fry or the fried prawns! Time to make some Prawn Cutlets. Easy to make and delicious, these will do well as a starter or a side (For more Cutlet Recipes, click here)
Yield: 10 to 12 Cutlets
Prep. Time: 30 Mins
Cooking Time: 12 to 15 Mins
Ingredients:
Prawns (cleaned & deveined) – 1 cup
Onions (finely chopped) – 1 medium
Green Chillies (finely chopped) – 3
Green Corriander Leaves (finely chopped) – 3 tbsp.
Red Chilly Powder – 1 tsp.
Turmeric Powder – ¼ tsp.
Cumin Seed Powder – ½ tsp.
Garam Masala Powder – ¼ tsp. (optional)
Besan [Gram Flour] – 2 tbsp.
Rawa [Semolina] – as needed for coating
Thick Tamarind Pulp – 1 tbsp.
Oil – as needed
Salt – ¾ tsp. or as needed
Step 1:     Divide the cleaned prawns into 2 portions. Finely mince one portion of the prawns and chop the other portion into pieces (as in the pic below).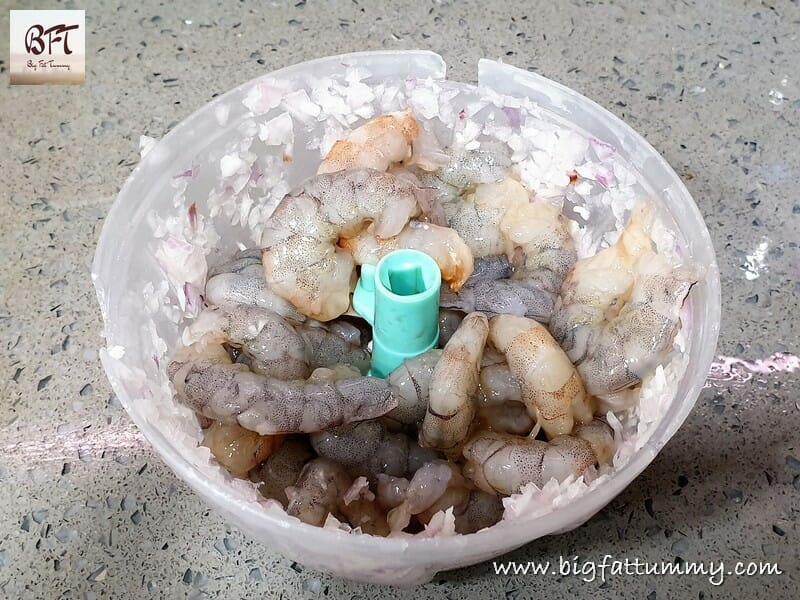 Step 2:     Add the salt, the onion, green chillies, the spice powders and mix well.
Step 3:    Add the besan and the corriander leaves and mix it all again.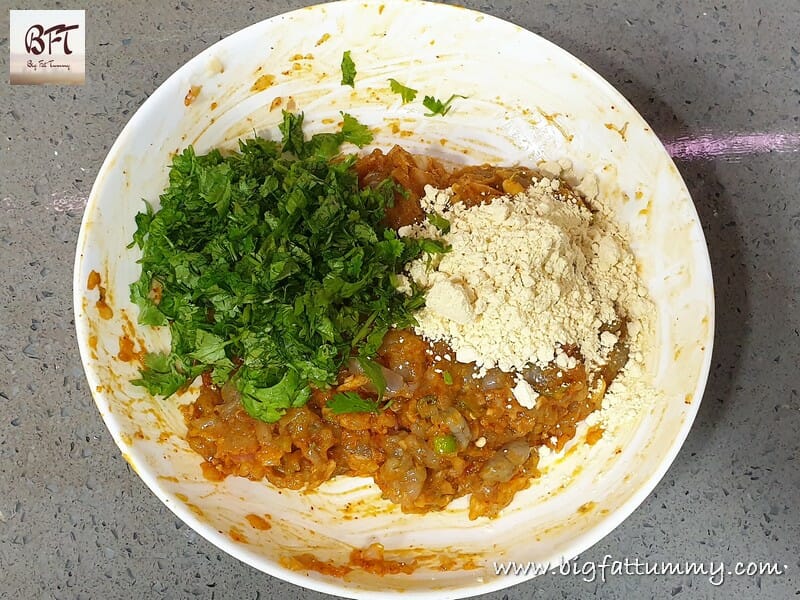 Step 4:     Add the tamarind pulp and mix. Leave aside for 15 minutes.
Step 5:     Heat oil in pan. Take a small portion of the mixture and dip in the semolina and fry. This is your test run. Taste the fried portion for seasoning and add more to your linking, if required.
Step 6:     Divide all the mixture into 10 to 12 portions, make balls and then flatten to form the cutlets.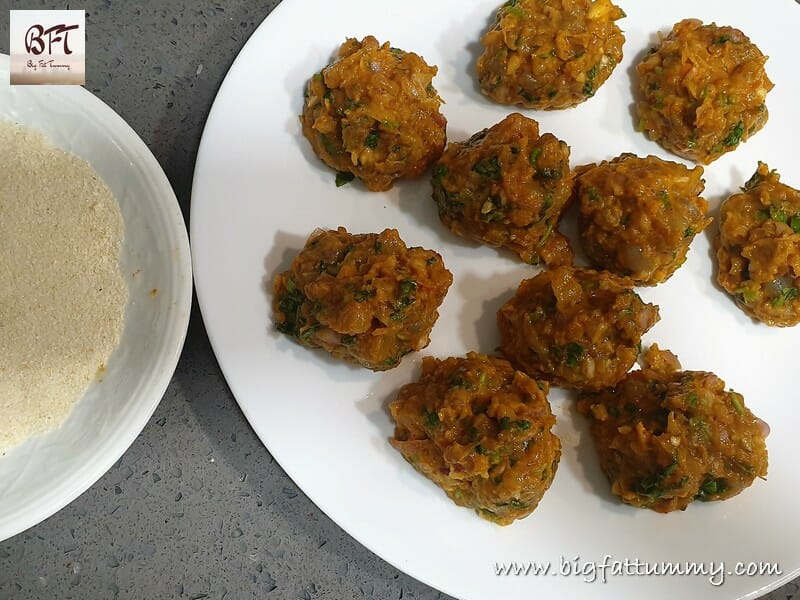 Step 7:     Coat each cutlet with the semolina and shallow fry them in hot oil, on both sides, till crisp.