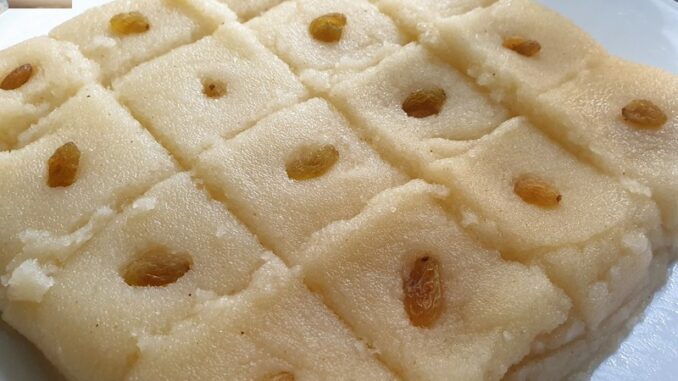 This Tea Time Sheera / Shira is a mildy sweet preparation of semolina made without any use of milk. It however gets its flavour from the use of pure ghee. It is important to use very fine semolina for this recipe and hence you will get a melt in the mouth, yummy sheera that you can enjoy at tea time. I've plated the Tea Time Sheera the way my Mama (grandma) used to. I feel it looks quite appetizing this way – won't you agree? (for the savory version called Upma / Upit click here) You could also try the Pineapple Sheera (click here) or the Dry Fruit Sheera (click here)
Serves: 4 to 6 Persons
Prep. Time: 5 Mins.
Cooking Time: 25 Mins.
Ingredients:
[ Standard Measure: 1 cup = 250 ml ]
Rawa / Sooji (barik = fine) – 1 cup
Sugar – 1 cup
Pure Ghee – 6 tbsp. = ½ cup
Cardamom Powder – ½ tsp.
Cashewnuts or Raisins – a few (optional)
Step 1: In a vessel bring 3 cups water to a boil. Place another heavy bottomed pan on low heat and add the rawa and 5 tbsp. of ghee.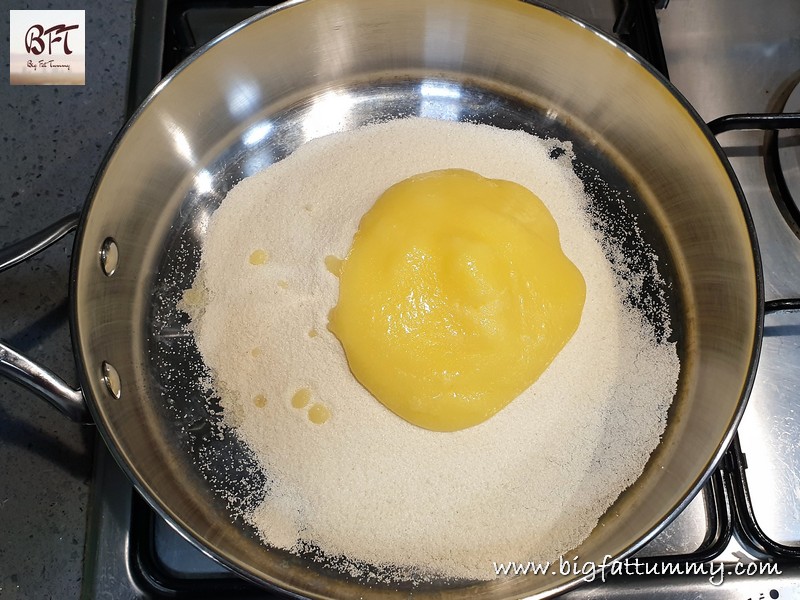 Step 2: Roast the rawa on medium low heat, stirring continuously (this will take 12 to 15 minutes). Put a pinch in between your teeth – the rawa should have a crunch.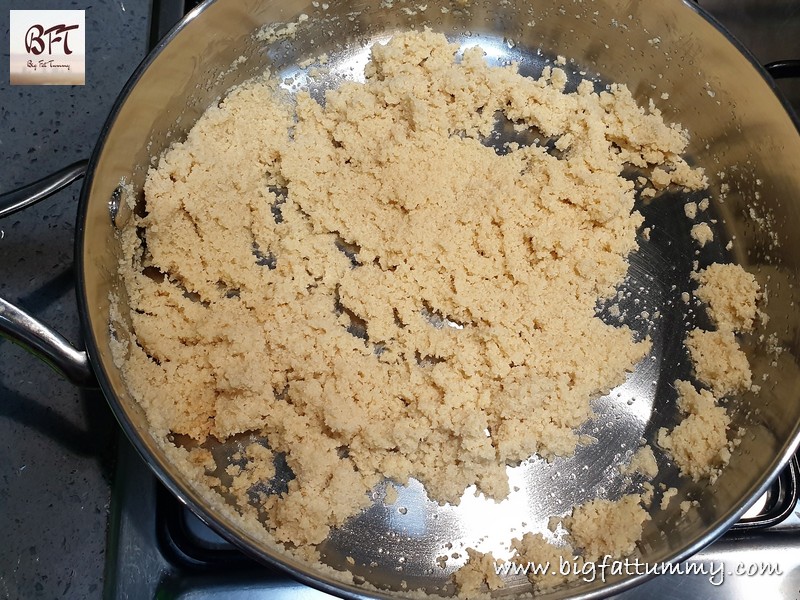 Step 3: Once the rawa is fragrant and well roasted add the three cups of boiling hot water (important) and keep stirring on low heat so that no lumps are formed.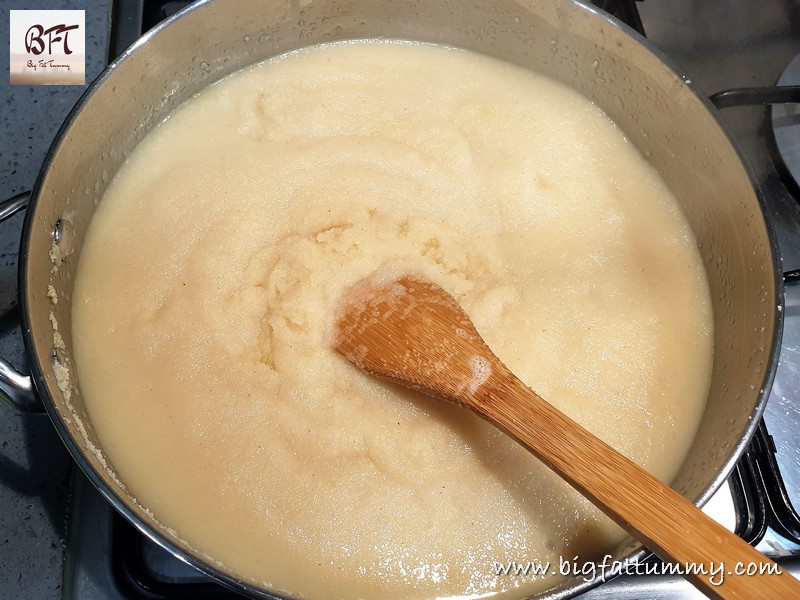 Step 4: Once all the water is absorbed, add the sugar and stir. The sugar will melt. Add the cardamom powder and cook covered on low heat for 4 to 5 minutes.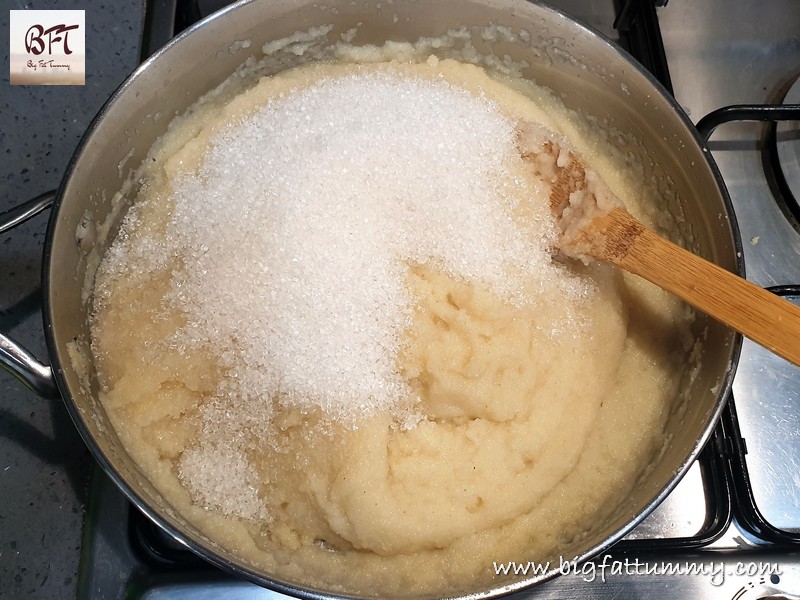 Step 5: Finally, open the lid and add 1 tbsp. of ghee and mix well till it forms a mass. Serve warm.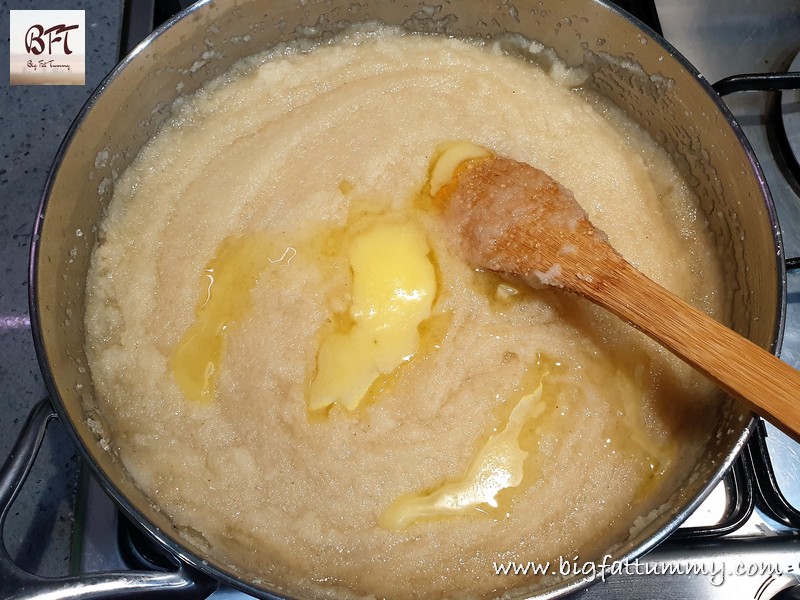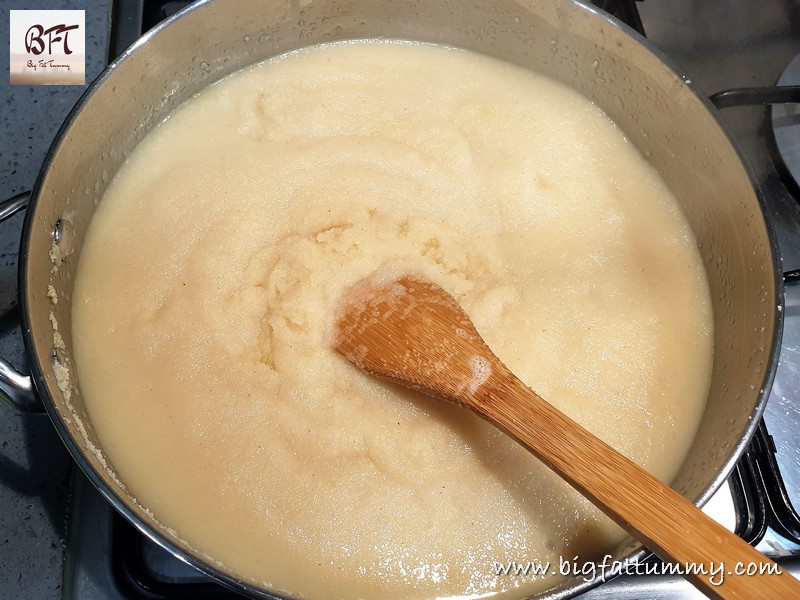 Notes:
The ratio for the sheera should always be 1 : 1 : 3 for Rawa : Sugar : Hot Water.
My grandma would add cloves at the time of roasting the rawa. I however use cardamom as my boys don't like cloves in the sheera.
You can add dry fruits with the cardamom at Step. 4. Here again, I don't add any as my boys don't like them in Sheera.
You can reduce the sugar to ¾ cup if you prefer less sweet.
You can also add a few drops of food colour. We prefer it natural.