Another healthy breakfast from India, the Rawa Upma also called Upit in the West of India, is a savory version of the Tea Time Sheera (click here) and the Pineapple Sheera (click here). It is a very filling breakfast dish. A serving of the Rawa Upma and some tea or coffee will stand you good until lunch without having to binge in between. It is very simple to make with a few standard ingredients available in most India households. In the recipe below we show you pictures of the Upit using both normal rawa and chiroti rawa. While both taste good, the one made with chiroti rawa is a bit softer and melt in mouth.
Serves: 2 to 4 Persons
Prep. Time: 5 Min.
Cooking Time: 10 Mins + Roasting the rawa
Ingredients:
[ Standard Measure : 1 cup = 250 ml ]
Rawa [Semolina] (normal or chiroti) – 1 cup
Onion (finely chopped) – 2 medium
Tomato – 1 small (optional)
Green Chillies (chopped or slit) – 3 to 4
Lime – ½
Curry Leaves – 10 to 12
Corriander Leaves (finely chopped) – 2 tbsp.
Coconut (grated) – 2 tbsp. (optional)
Mustard Seeds (fine) – ½ tsp.
Sugar – 1 tsp.
Oil (neutral taste) – 4 tbsp.
Ghee – 1 tbsp.
Salt – 1 tsp.
Step 1:     Roast the rawa on medium heat till slightly browned (you will know when it will smell nice). Remove from the pan and keep aside.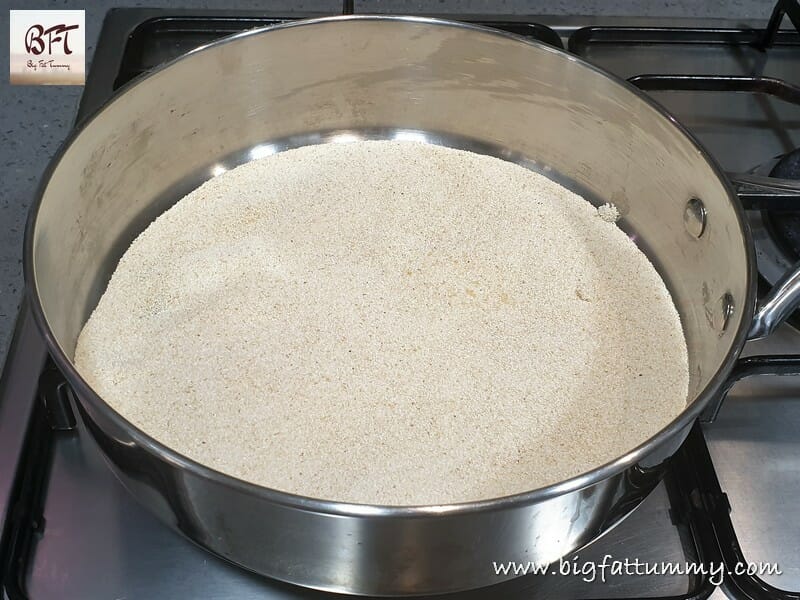 Step 2:     Keep about 2 ½ cups of water to boil in a vessel.
Step 3:     In another pan heat the oil and when hot, splutter the mustard seeds. Then add the curry leaves, green chillies, onion and sauté on medium heat till soft. Add the sugar and salt and mix. Then add the tomato and sauté for a minute (tomato is optional).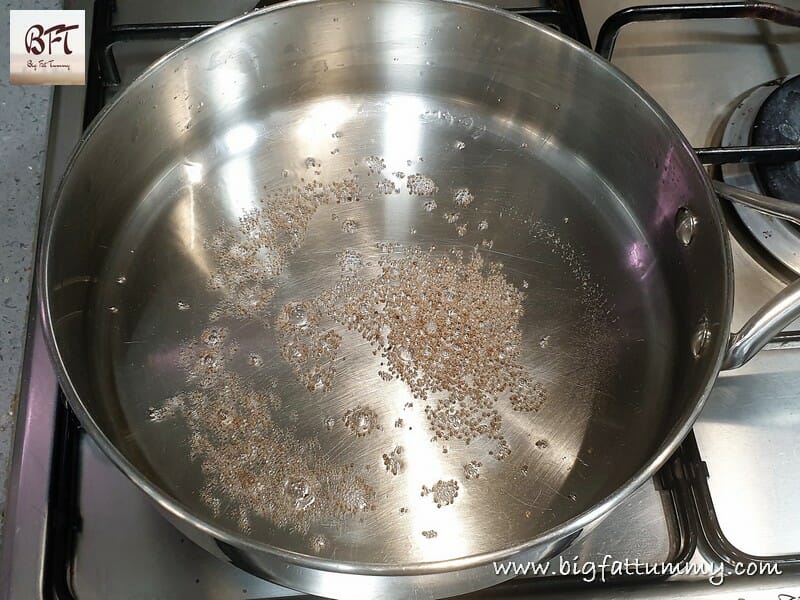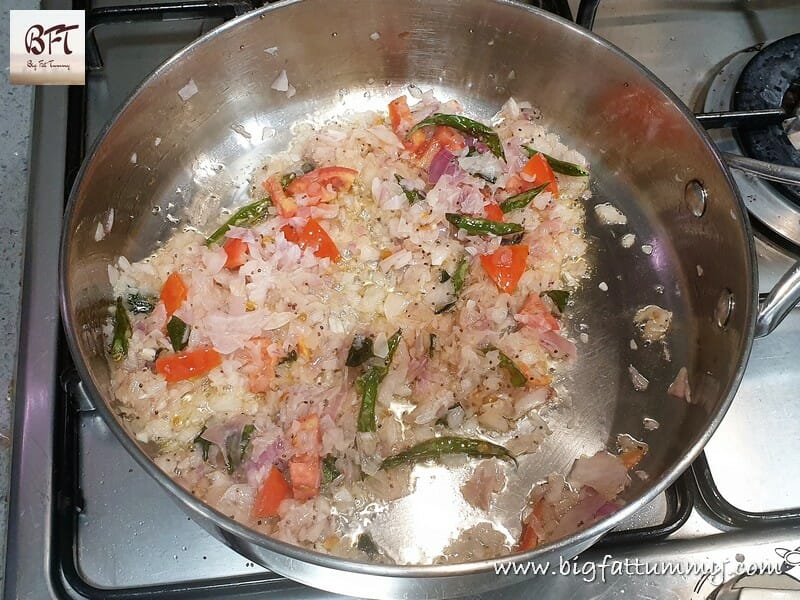 Step 4:     Then add the roasted rawa and mix well.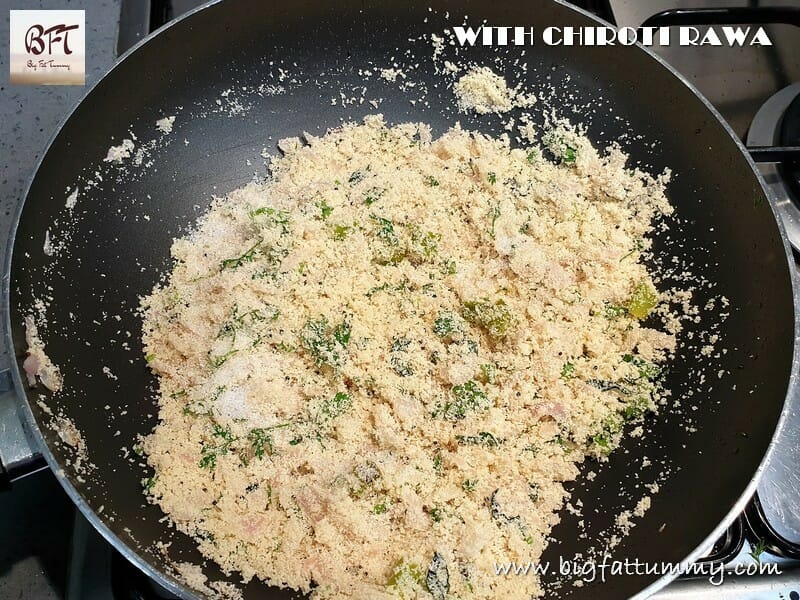 Step 5:     Add 2 cups of the boiling water whilst stirring the rawa. Then add the lime juice and ghee and cook covered on low heat for 5 minutes.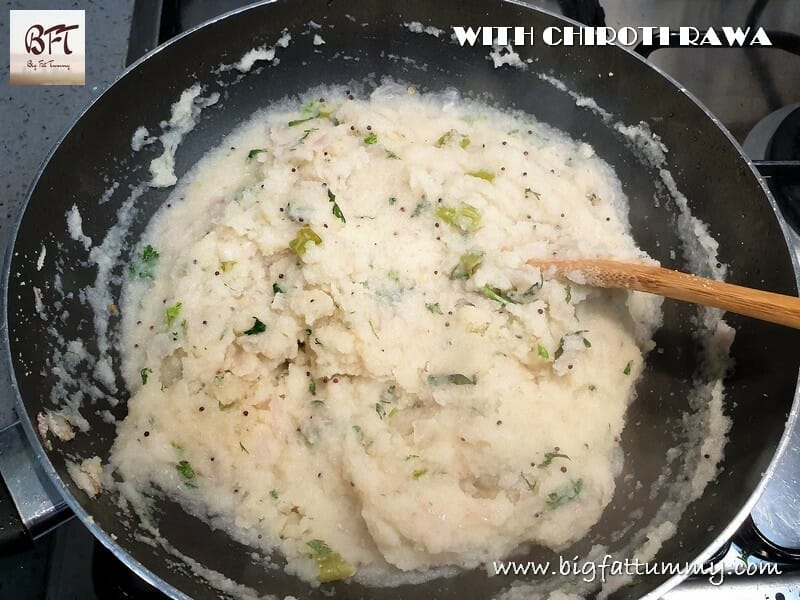 Step 6:     Garnish with corriander and coconut and serve warm or cold.