The Ambade Ros / Hog Plum Curry is a sweet and slightly tangy curry made using Hog Plums which are a small green fruit resembling a small raw mango. The fruit is mildly sour and used in curries or pickles. The recipe that follows, will give you a sweet, mildly spiced and mildly tangy curry that is best had with rice.
Serves: 4 to 6 Persons
Prep. Time: 15 Mins.
Cooking Time: 25 to 30 Mins.
Ingredients:
[ Standard Measure – 1 cup = 250 ml ]
Ambade – 12
Fresh Coconut (grated) – 1 cup
Light Green Chillies – 5 to 6
Curry Leaves – 10 to 12
Sugarcane Jaggery – 3 tbsp.
Mustard Seeds – 1 ¼ tsp.
Turmeric Powder – 1 tsp.
Oil – 2 tbsp.
Salt –
Step 1: Peel the hog plums. Apply ½ tbsp. salt and leave aside for 30 minutes.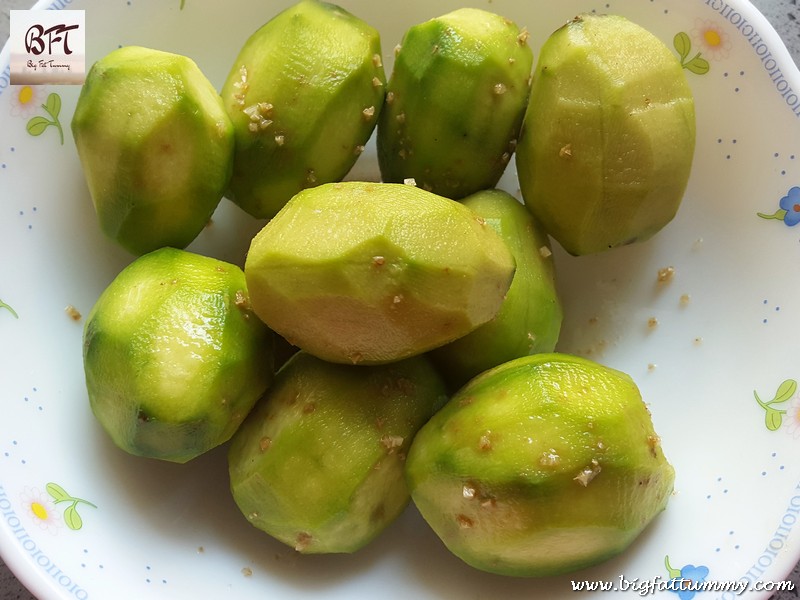 Step 2: Grind the coconut along with the green chillies and turmeric to a slightly coarse paste using ½ cup water.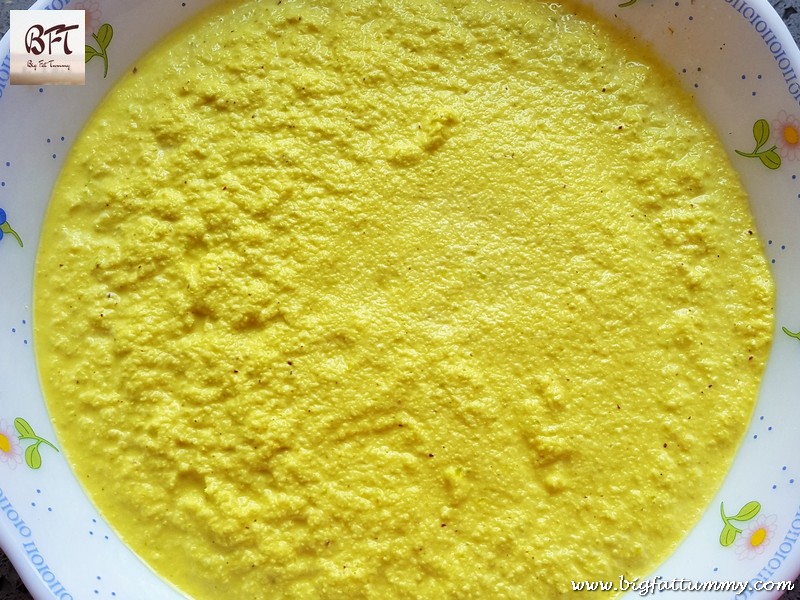 Step 3: Heat oil in a vessel and add the mustard seeds. Immediately after they start spluttering, add the curry leaves and sauté for a few seconds on low heat.
Step 4: Next add the ambade and give a mix. Add 1 cup hot water and cook covered on medium heat for 12 to 15 minutes till the hog plums are done.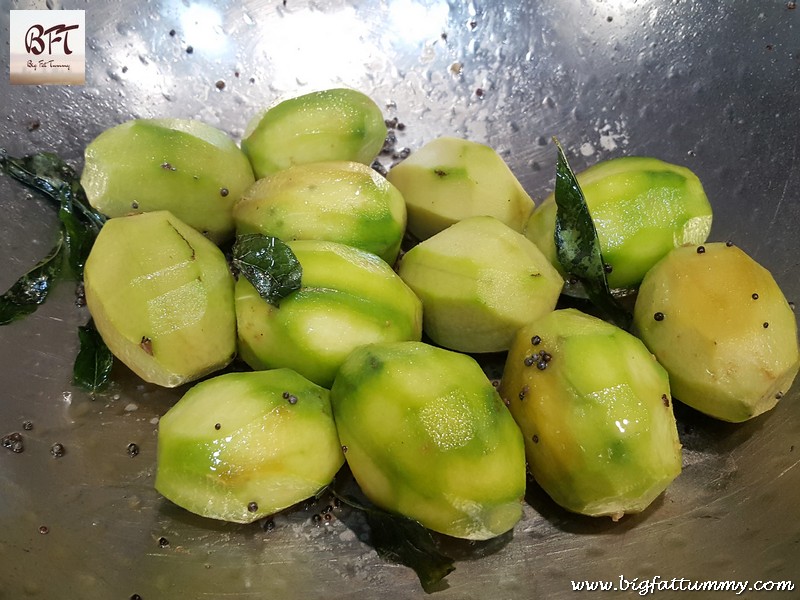 Step 5: Add the ground paste and crushed jaggery. Stir. Check for sweetness and salt and add if required. Cover and cook for another 8 to 10 minutes on low heat till the gravy thickens.