The Desiccated Coconut Ice is an easy to make sweet. It requires no cooking or baking. Just a few ingredients, readily available in any part of the world and a few steps will have you done with the toffee in no time.
Yield: 800 gms
Prep. Time: 35 to 40 Mins.
Ingredients:
Desiccated Coconut (fine powder) – 250 gms
Condensed Milk – 300 gms
Icing Sugar (sieved) – 250 gms
Cardamom Powder – ½ tsp. or as needed
Liquid Food Colour (green or other) – 1 tsp. or as needed
Ghee – 1 tsp.
Step 1: Take the condensed milk in a mixing bowl and add the icing sugar and mix well with a wooden spatula or wire whisk.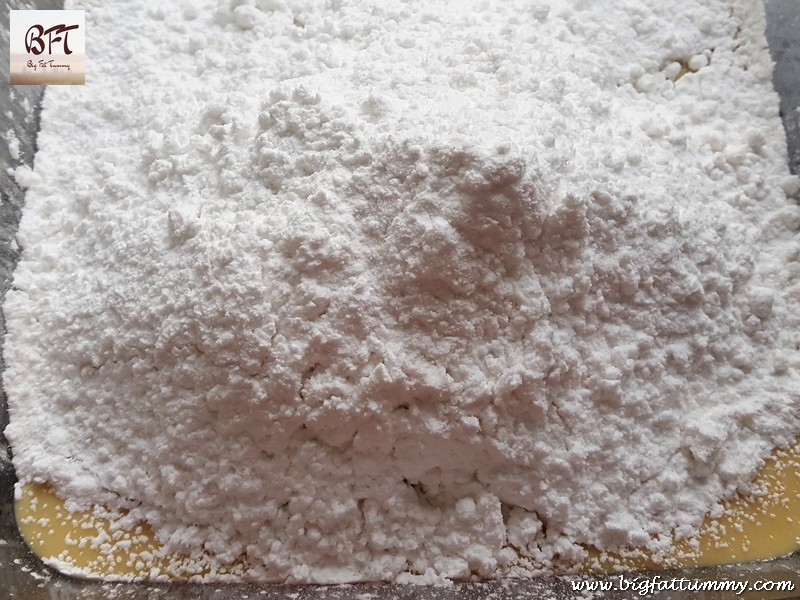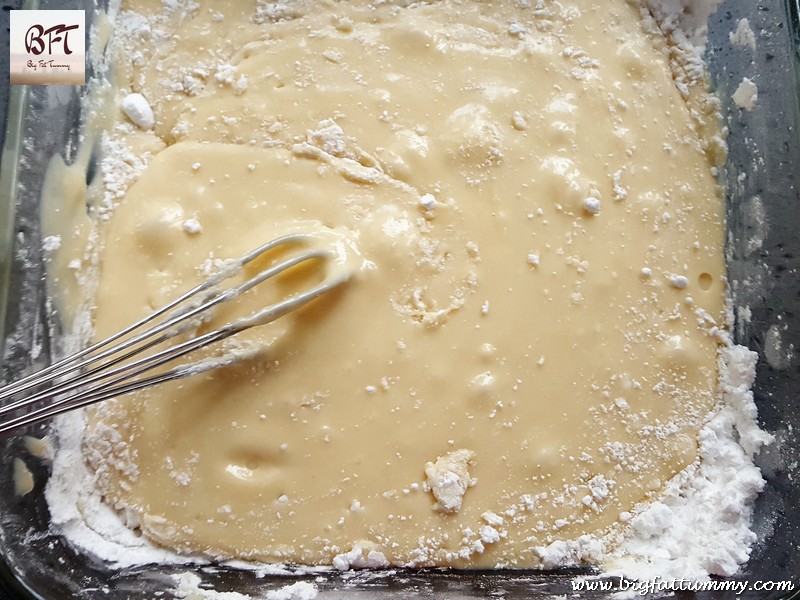 Step 2: Now mix in the desiccated coconut little by little till all is used. Also add the cardamom powder and mix it in.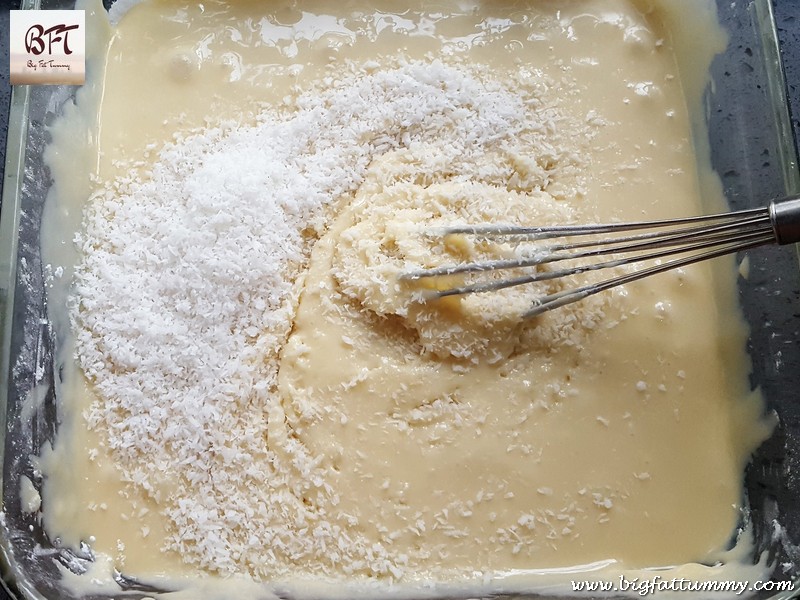 Step 3: Now mix the mixture with your clean fingers till it is well mixed. Divide the mixture into 2 portions. Add the food colour to one of the two portions and knead it well so that the colour spreads evenly.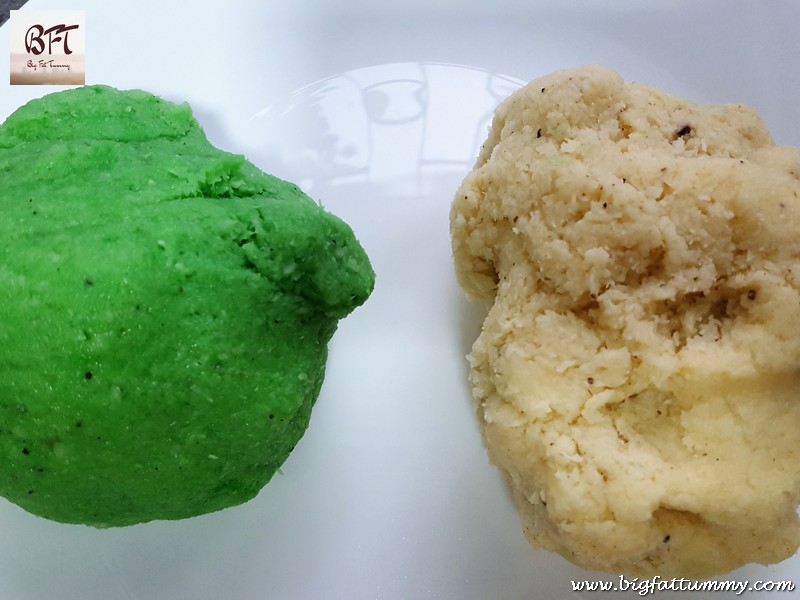 Step 4: Take a one inch deep baking tray / Swiss roll tray ( 7 x 9 inch ). Grease the tray with the ghee. Take the green mixture and spread it evenly in the tray to form the bottom layer. Smoothen it out and then spread the uncoloured mixture evenly over the green in the tray. Smoothen and cover the tray with cling film. Allow the mixture to set at room temperature for 12 hours.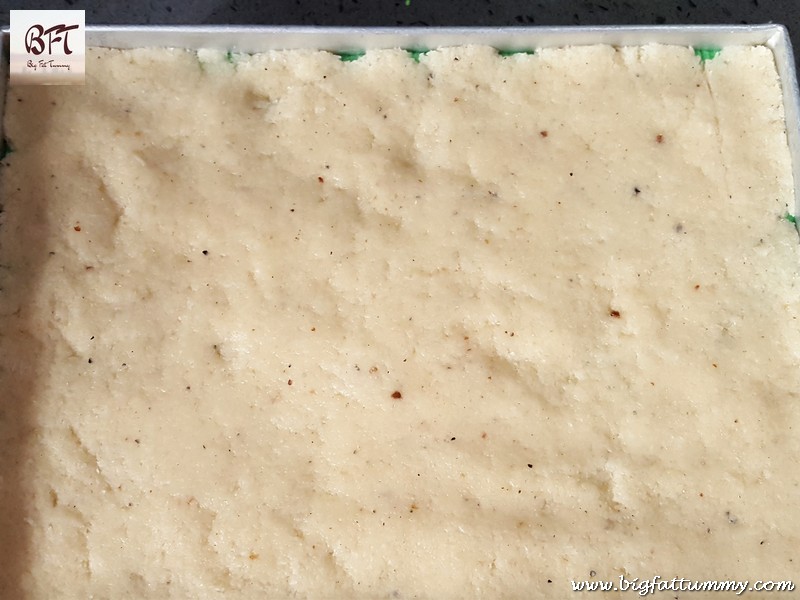 Step 5: Cut the set toffee into squares or a shape of your choice with a knife greased with ghee and take them out of the tray. Store in an airtight container.
Note:
You could also line the tray with parchment paper instead of greasing it.