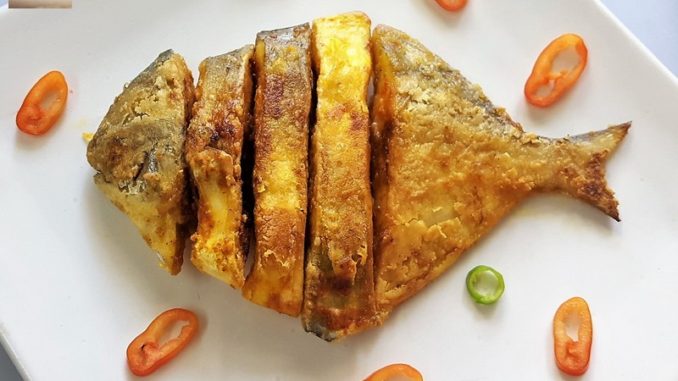 Plain and simple and with the use of corn flour for the coating, the crisp fried pomfret is a perfect accompaniment to your fish curry rice. The outside turns crisp and yet the flesh is left juicy when cooked as suggested.
Serves: 2 Persons
Prep. Time: 10 Mins. + 10 Mins. (marination)
Cooking Time: 4 to 5 Mins.
Ingredients:
Silver Pomfret – 1 medium (300 to 350 gms)
Red Chilly Powder – 1 tsp. (or less)
Turmeric Powder – ½ tsp.
Lime – ½ small
Corn / Rice Flour – for the coating
Oil – for shallow frying
Salt – ½ tsp. or to taste
Step 1: Clean the fish, slice and wash. Drain well.
Step 2: Mix the red chilly and turmeric powder with the salt and the juice of the lime and coat the fish slices well. Leave aside for 10 to 15 minutes.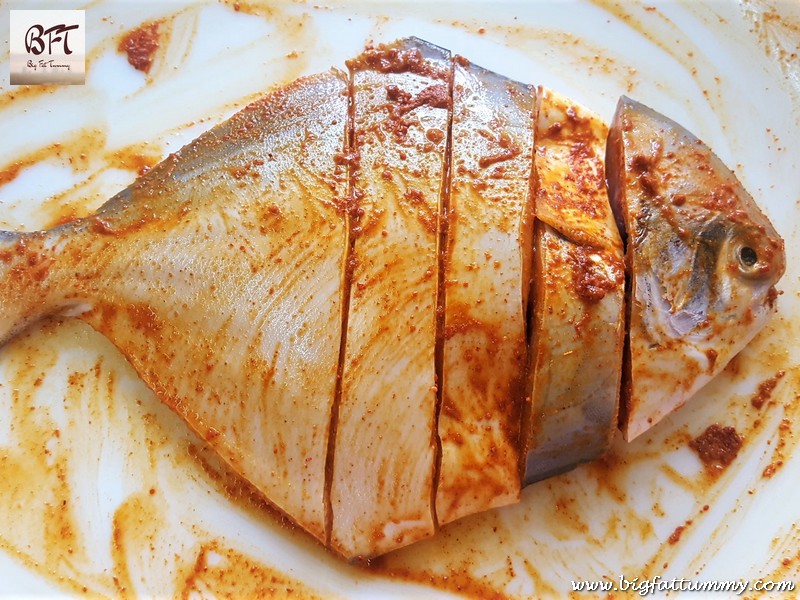 Step 3: Place a pan on low heat and add enough oil to shallow fry the fish slices. Meanwhile spread the cornflour on a flat dish. Coat the slices of fish with the corn flour.
Step 4: When the oil in the pan has heated, dust off extra flour off the fish and fry all sides on medium heat till crisp and light golden.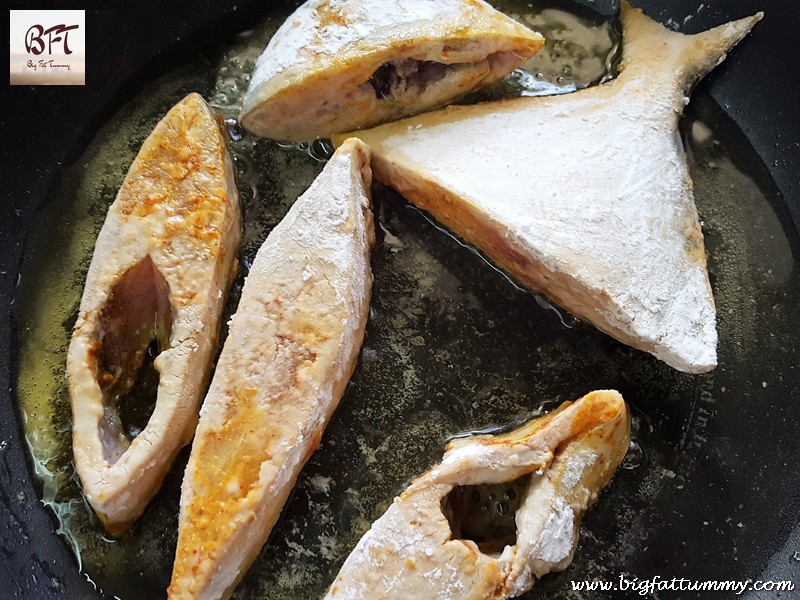 Serving Suggestion:
Hot Rice with Pomfret Caldinho (see here) and Crisp Fried Pomfret.