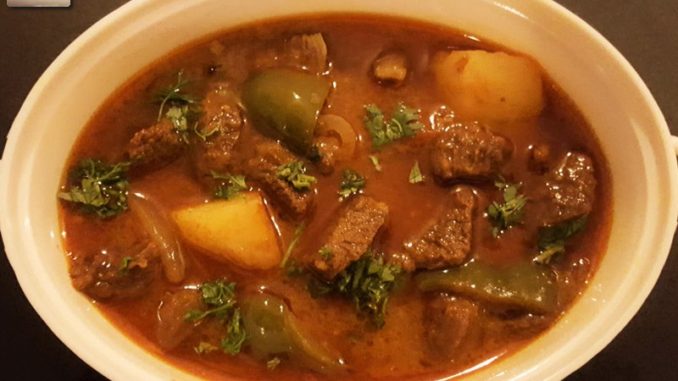 This is a simple but tangy preparation of beef that will leave your mouth watering and wanting more. The Tangy Beef Curry is best served with hot rice, but you can also have it with Goan pav.
Serves: A Family of Four
Prep. Time: 15 Mins.
Cooking Time: 10 Mins. (active) + 50 Mins. (passive)
Boneless Beef – 600 gms.
Onions – 2 medium
Tomato (finely chopped) – 1 large
Potatoes (peeled and cubed) – 3 small
Capsicum (cubed) – 1 medium
Green Chilly (cut slanted) – 1
Limes – 1 ½ small
Ginger-Garlic Paste – 1 tbsp.
Corriander Leaves (finely chopped) – for the garnish
Turmeric Powder – ¼ tsp.
Red Chilly Powder – 1 tsp.
Cumin Powder – 1 tsp.
Corriander powder – 1 tsp.
Cloves – 4
Cinnamon – 1 inch (broken)
Tamarind (soaked in 1 cup hot water) – 1 lime sized ball
Oil – 2 tbsp.
Salt – 1 ¾ tsp.
Step 1: Cut the beef into cubes. Marinate it with 1 ½ tsp. salt, lime juice and ginger-garlic paste. Leave aside for 30 minutes.
Step 2: Heat a tbsp. of oil in a pressure cooker and fry 1 sliced onion till light golden. Add the marinated beef and cook on medium heat for about 10 minutes.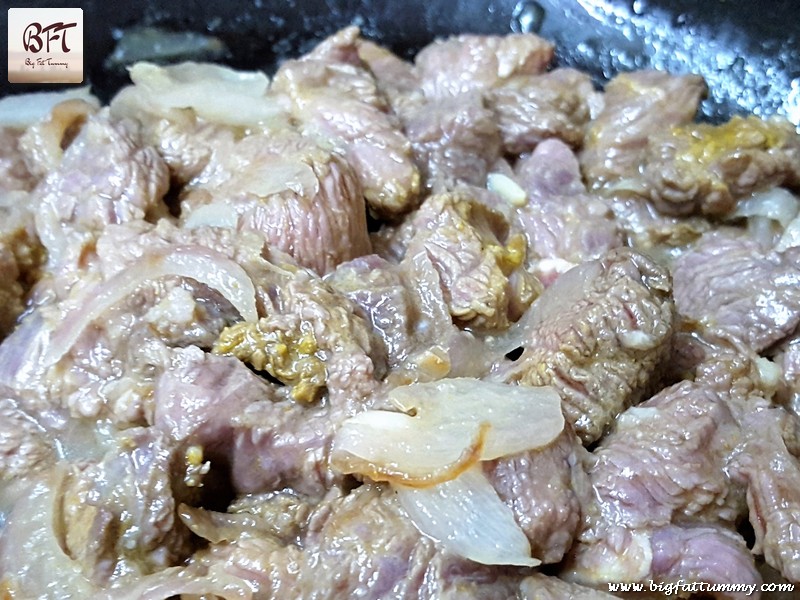 Step 3: Once the beef changes colour and the juices are released, add the corriander, cumin, red chilly powders, cloves, broken cinnamon, tomatoes, green chilly and mix well.
Step 4: Add ¼ cup warm water. Put on the lid of the pressure cooker and let it cook on high heat till one whistle. Thereafter, pressure cook on low heat for 30 to 40 minutes depending on the cut of the meat.
Step 5: Apply ¼ tsp. salt and a pinch of turmeric to the potatoes and fry them in a pan with 1 tbsp. oil till brown. Next add a cubed onion and sauté for a minute. Lastly add the capsicum and sauté for 2 to 3 minutes.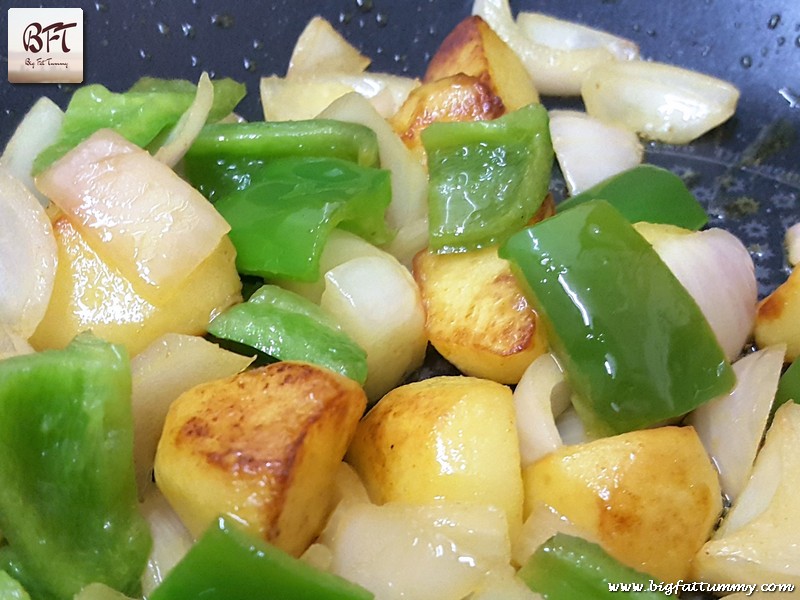 Step 6: Open the pressure cooker. Mash and strain the tamarind pulp into the cooked meat. Mix and cook on low heat covered with a flat lid, for five minutes. Check for salt.
Step 7: Add the fried vegetables and cook covered with the lid, on low heat, for another five minutes.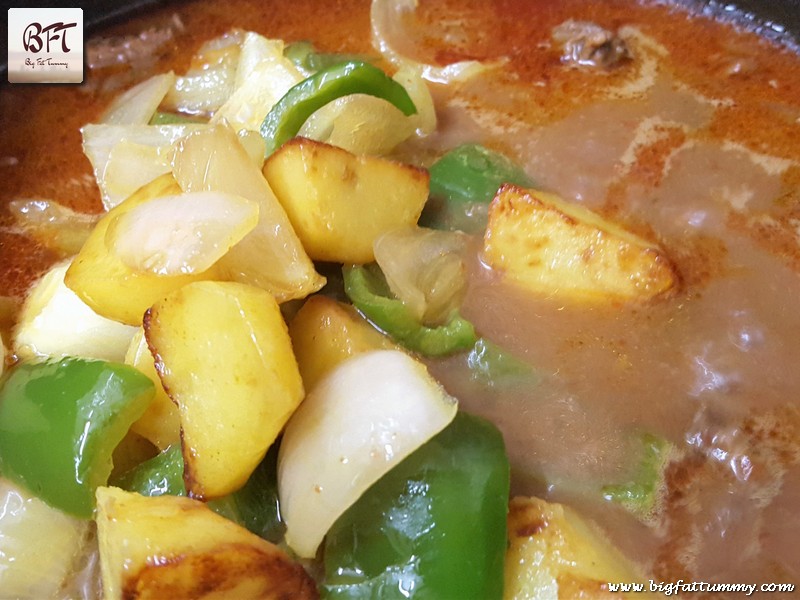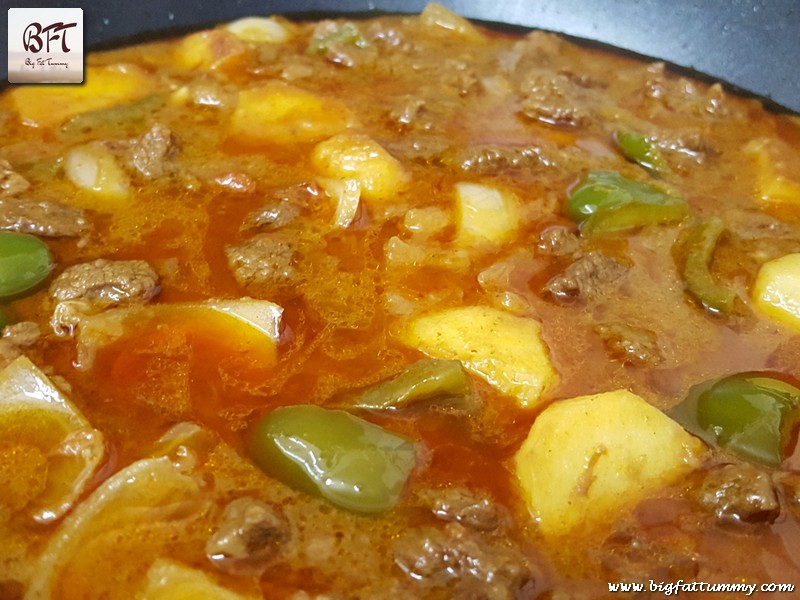 Garnish with corriander and serve with hot rice.