Use the Goan Prawn Recheio to stuff squids, pomfrets or vegetables like brinjal or karela. You can make and store this in the refrigerator for 3 to 4 days. The quantity mentioned below should be enough to stuff two medium pomfrets (350 gm. each)
Prep. Time: 20 Mins.
Cooking Time: 10 to 12 Mins.
Ingredients:
[Standard Measure – 1 cup = 200 ml.]
Small / Tiny Prawns (cleaned & deveined) – 1 cup
Recheado Masala (click here)– 4 tbsp.
Spring Onions – 4 to 5 medium
Green Chillies – 2 to 3
Green Corriander– 2 tbsp.
Ginger – 1 inch
Garlic – 4 cloves
Tomato Ketchup – 1 tbsp.
Oil – 1 tbsp.
Salt – 1 tsp. or to taste
Step 1: Marinate the prawns with a tsp of salt and the recheado masala and keep aside for 10 to 15 minutes.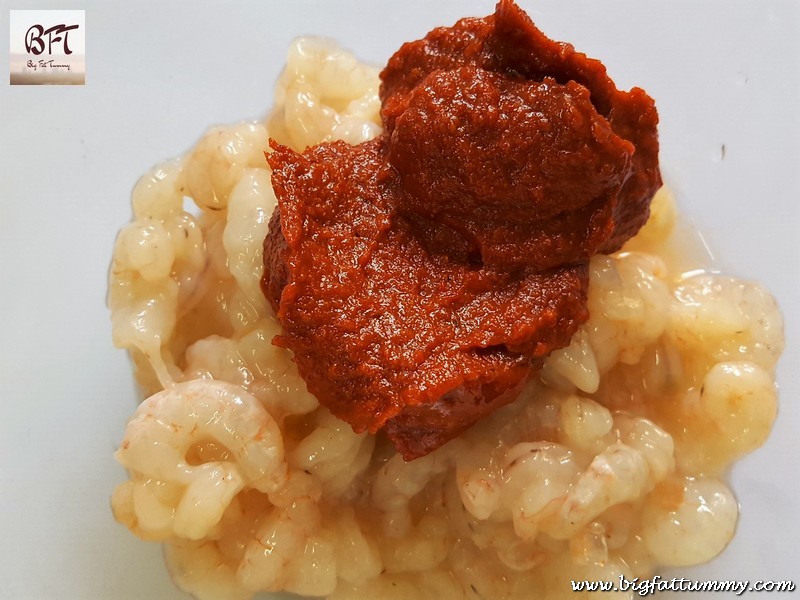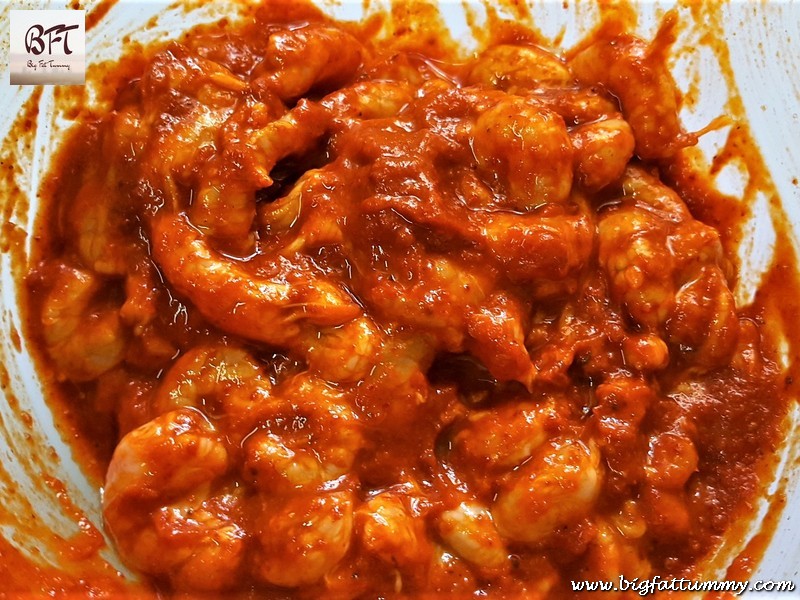 .
Step 2: Meanwhile chop the white and green portions of the spring onions separately and keep aside. Also finely chop the chillies, corriander, ginger and garlic and keep each ingredient separately on a plate.
Step 3: Heat a tbsp. of oil in a frying pan and add the ginger and garlic and sauté on medium heat for a few seconds. Add the spring onion whites and sauté for 2 minutes.
Step 4: Next add the marinated prawns and sauté for 5 to 6 minutes. Add the spring onion greens, green chillies and ketchup. Give the prawns a quick stir and cook for a minute. Switch off the heat and throw in the corriander leaves. Mix and allow to cook.
Store in the refrigerator in a clean container for up to 4 days.