We just love walnut drops. So these are certainly a sweet that we must prepare for Christmas. We use drinking chocolate too in our walnut drops and recommend you not to skip this ingredient as it gives the walnut drops a nice flavour without making them overly dark coloured.
Yield: 800 gms. (approx)
Prep. Time: 15 Mins.
Cooking Time: 40 Mins.
Ingredients:
Full Cream Milk – 600 ml
Condensed Milk – 400 gms
Walnuts (shelled) – 200 gms
Sugar – 150 gms
Cocoa Powder – 2 tsp.
Drinking Chocolate Powder – 2 tsp.
Corn Flour – 1 tsp.
Pure Ghee – 2 tsp.
Step 1: Place a pan on heat. When the pan has heated, put the walnuts in and dry roast them for 2 minutes on low heat. Transfer them to a plate (they will continue to roast with the latent heat). Do not roast for too long or you'll end up getting a burnt flavour. When then have cooled completely chop them into tiny pieces and keep ready.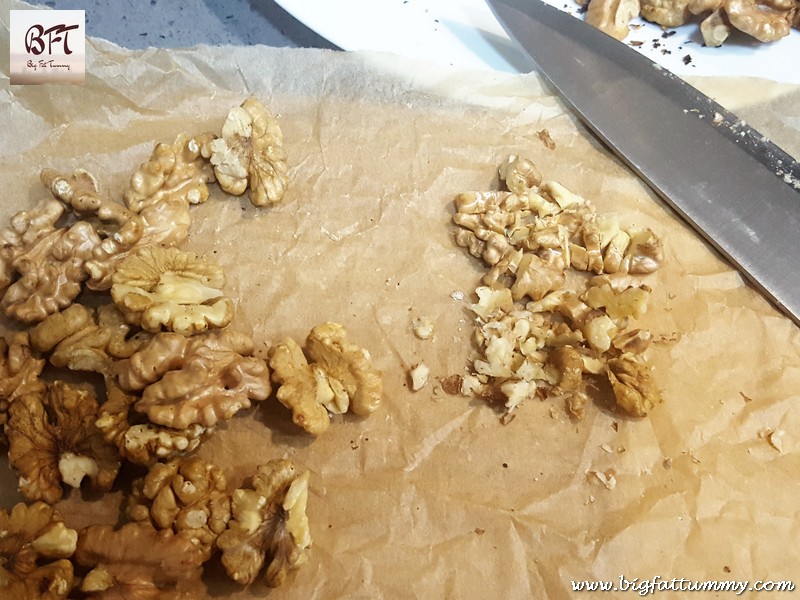 Step 2: Dissolve the cocoa powder, drinking chocolate and corn flour in 100 ml milk. There should be no lumps. Do this just before you start cooking the drops.
Step 3: Heat the remaining 500 ml milk and when it starts boiling, add the sugar and keep stirring till the sugar dissolves on medium heat. When the milk has reduced to half, add the condensed milk and mix well. You need to continue cooking on medium heat whilst stirring for about 15 minutes.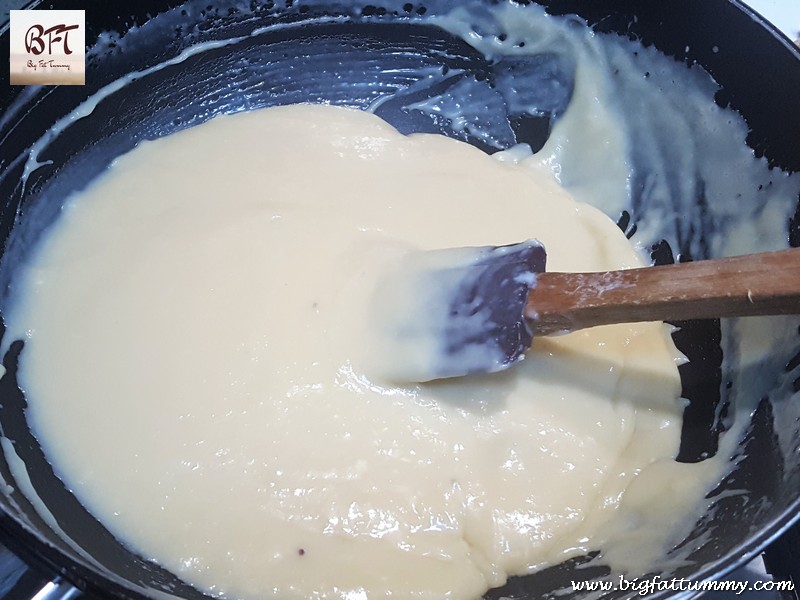 Step 4: Then add the cocoa – drinking chocolate solution and continue cooking on medium heat till the mixture turns thick. Then add the walnuts and mix well. Continue cooking till it starts leaving the sides of the pan.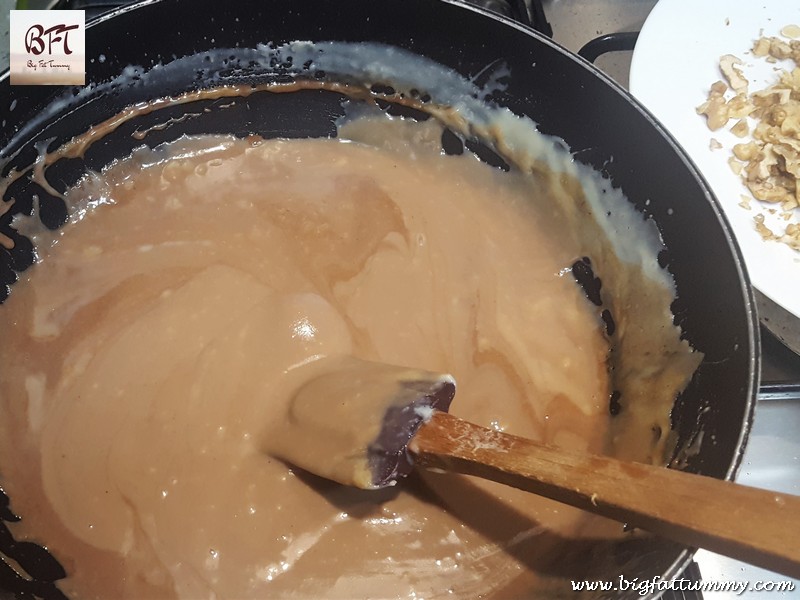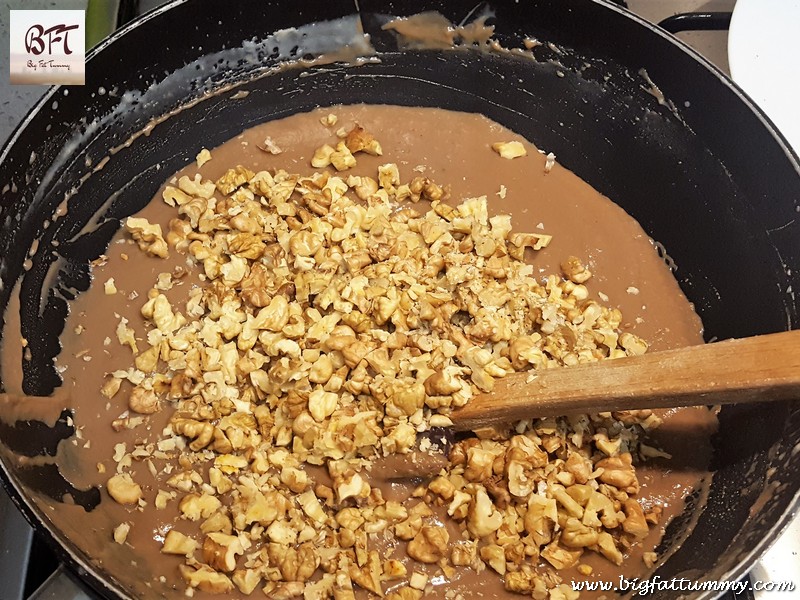 Step 4: Add the ghee and mix well on low heat for another 2 to 3 minutes. Then take the pan off the heat.
Step 5: Line a tray with parchment paper and drop tea-spoonsful of the mixture on it. Allow to dry for 24 to 36 hours till they turn dry. Store in airtight containers at room temperature.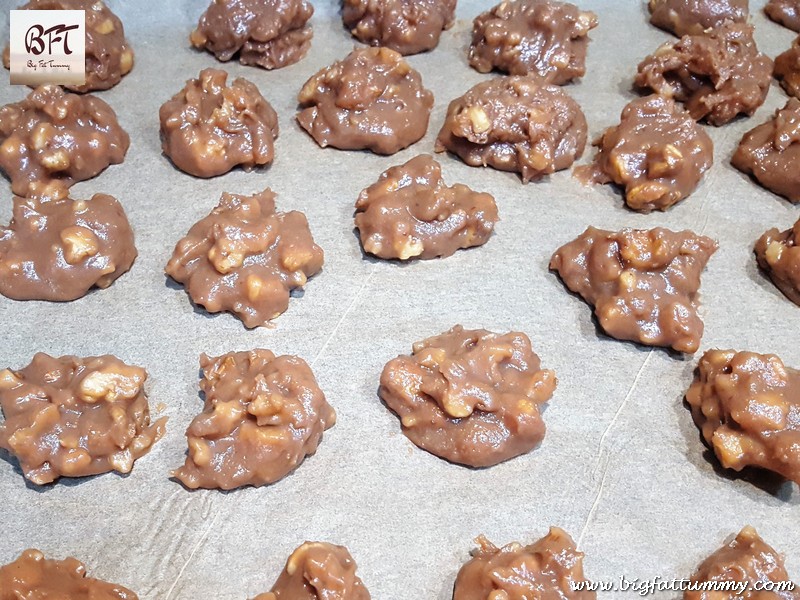 Note:
I used a small mould (syrup measure actually) to shape the spooned walnut drops. Further, I wrapped them in coloured wrappers.
I've learnt this wonderful recipe from my cousin Avila Trinade.