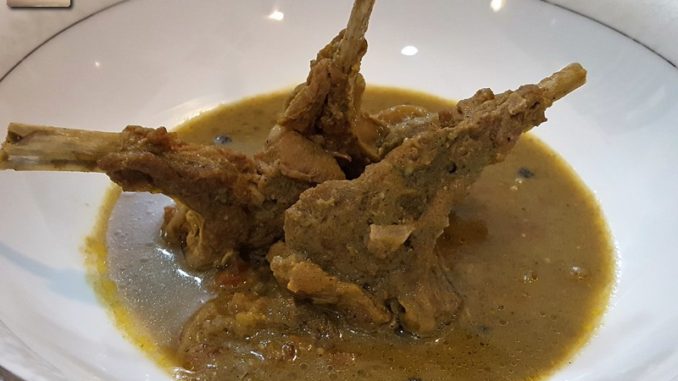 Although a bit difficult to eat, the meat off the bone is tastier. Try this mild mutton chop curry / broth during winters although you can relish it in other seasons too.
Serves: A Family of Four
Prep. Time: 15 Mins. + 60 Mins. (marination)
Cooking Time: 40 to 45 Mins.
Ingredients:
[ Standard Measure – 1 cup = 200 ml.]
Mutton Chops – 500 gms.
Turmeric – ½ tsp.
Curds – ½ cup
Ginger-Garlic Paste – 1 tsp.
Lime – 1 small
Onion (sliced) – 2 medium
Tomatoes (peeled and finely chopped) – 2 medium
Light Green Chillies (halved, slit and deseeded) – 2
Peppercorns – ½ tsp.
Bay Leaf – 2
Cloves – 4
Cinnamon – 2 inch
For the Masala:

Poppy Seeds – 1 tsp.
Corriander leaves – 1 cup
Green Chillies – 2 to 3
Ginger – 1 inch
Garlic – 6 to 8 cloves
Onion – 1 medium

Ghee – 1 tbsp.
Oil – 1 tbsp.
Salt – 2 tsp.
Step 1: Clean / wash the chops and drain thoroughly. Add salt, turmeric, ginger-garlic paste, curds, juice of ½ a lime and mix well. Leave to marinate in the refrigerator for at least 60 minutes.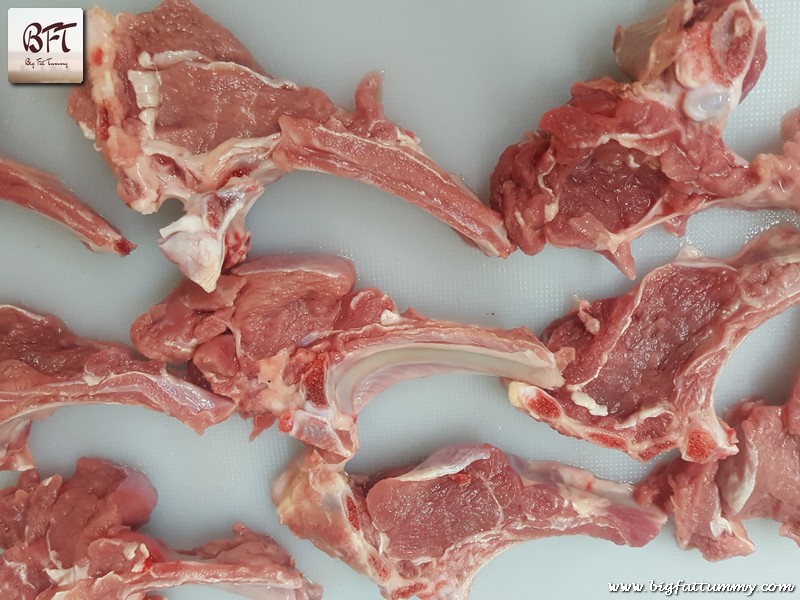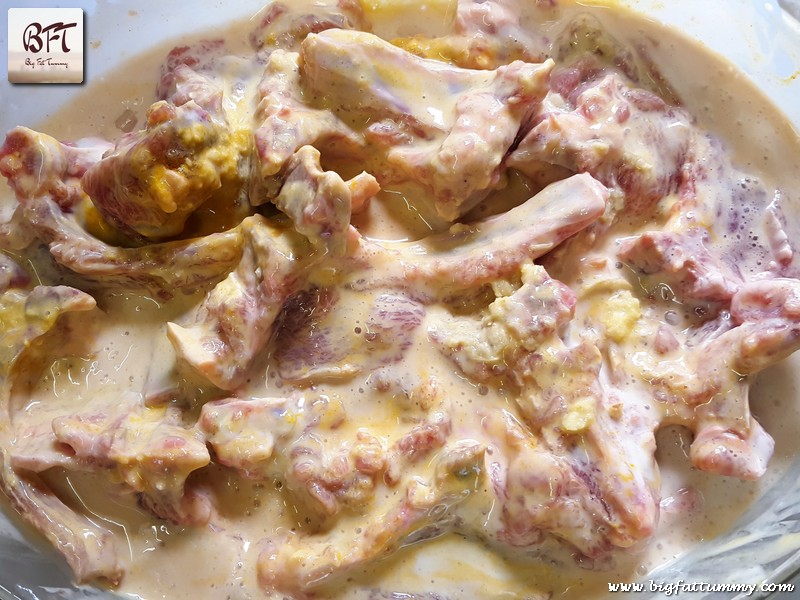 Step 2: Grind the items listed under masala to a fine paste.
Step 3: Take the marinated chops in a pressure cooker and add the pepper corns, bay leaves, cinnamon and cloves. Add 1 cup water and pressure cook on high heat till the first whistle. Lower the heat and cook further till another whistle. Switch off the heat and allow the pressure to release naturally.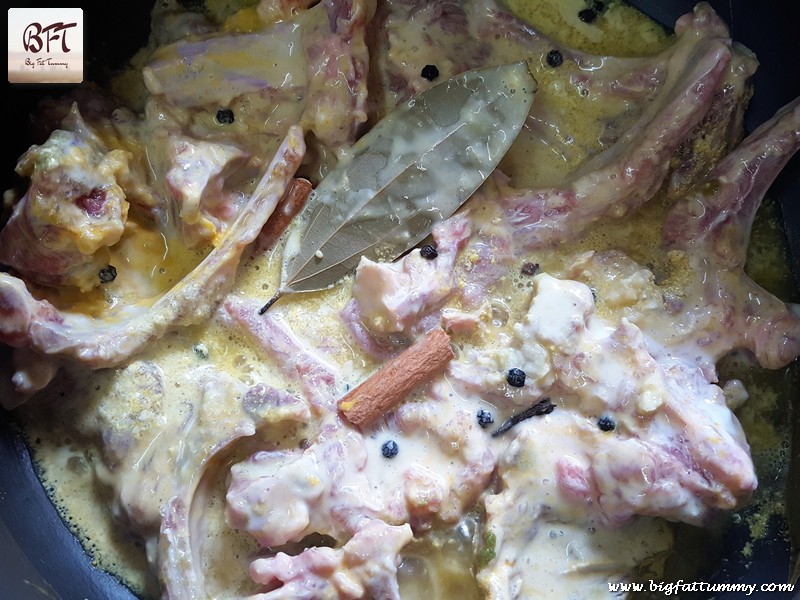 Step 4: Open the pressure cooker when the pressure has released and separate the chops. Strain the stock and keep aside.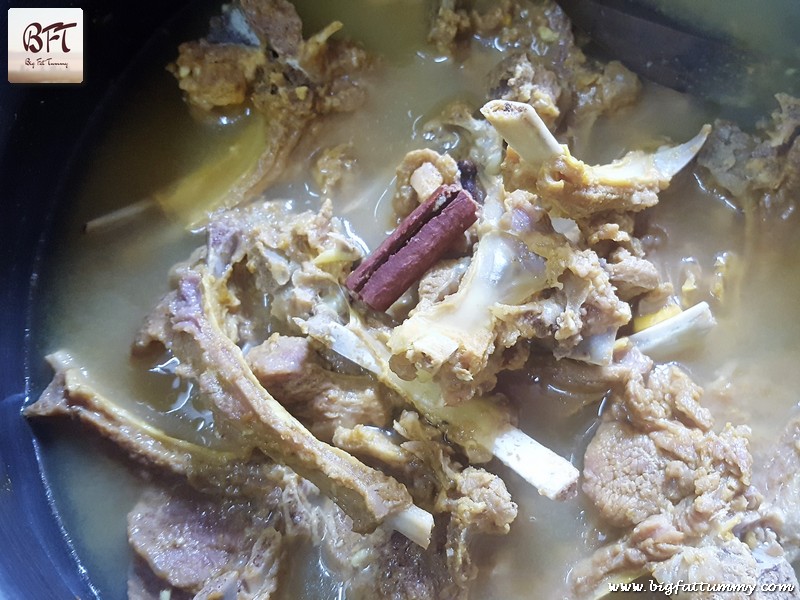 Step 5: Heat the ghee and oil in a vessel. Add the onions and fry till light golden on medium heat. Next add the tomatoes and cook on low heat till soft. When the tomatoes have turned soft, add the ground masala and sauté on low heat for a minute. Cover the vessel and continue cooking on low heat for 5 to 6 minutes till the ghee / oil separates.
Step 6: Add ½ cup warm water to the masala and let it come to a boil. One the gravy boils, add the stock and add the chops. Check for salt and season if required. Cover and cook till the chops are tender. Switch off the heat. Squeeze in the juice of ½ a lime. Garnish with two slit and halved green chillies. Cover and let it rest for 15 minutes.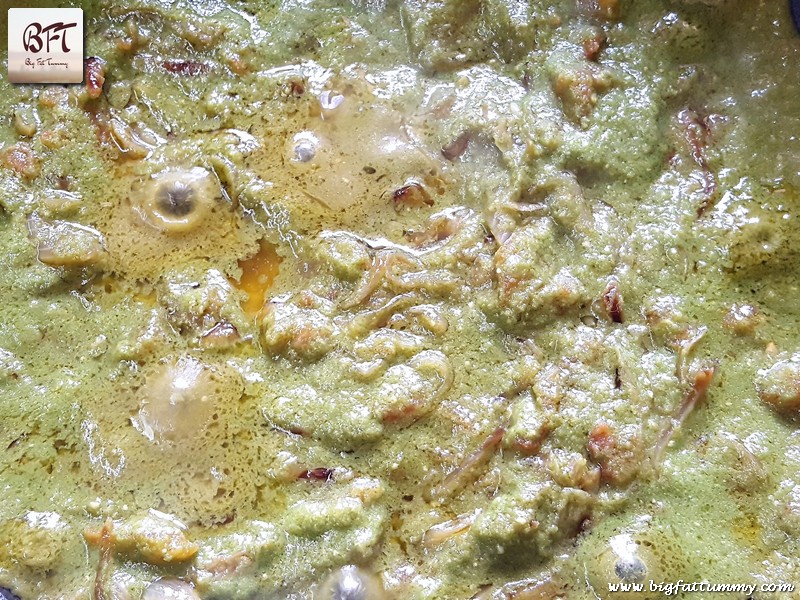 Serve hot with steamed rice.