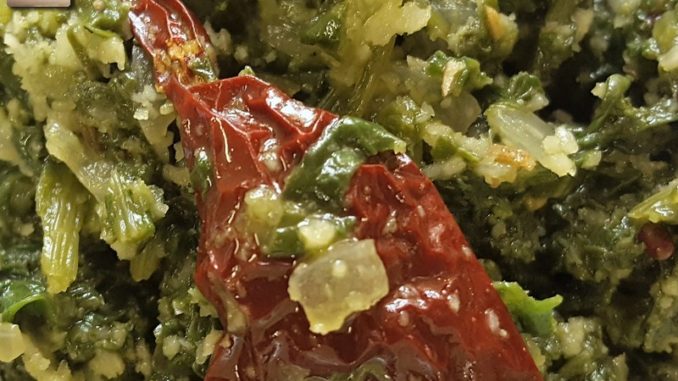 Remember Popeye and Spinach? All fans of Popeye know that whenever the sailor needed a boost of energy, he would down a can of spinach. Yes, spinach is a super food loaded with nutrients. Follow these simple steps to make a dry palak coconut bhaji that will just melt in your mouth.
Serves – A Family of Four
Prep. Time – 15 Mins.
Cooking Time – 12 to 15 Mins.
Ingredients:
Spinach – 2 medium bunches
Onion (finely chopped) – 2 medium
Dry Red Chilly (broken into 3 pieces) – 1
Mustard Seeds – ½ tsp.
Oil – 2 tbsp.
Salt – ½ tsp. or to taste
Masala Paste (coarsely ground):
Coconut (grated) – ½ cup
Garlic – 2 cloves
Cumin Seeds – ½ tsp.
Green Chillies – 2
Step 1: Wash the palak well and shred/chop finely.
Step 2: Heat oil in a pan. Add the mustard seeds. When they crackle add the red chilly pieces, onion and sauté on low heat for 2 minutes till the onion is translucent.
Step 3: Add the chopped palak and salt. Sauté for 2 minutes and then add the coarsely ground masala. Cover and cook on low heat for 10 minutes. Do not add any water.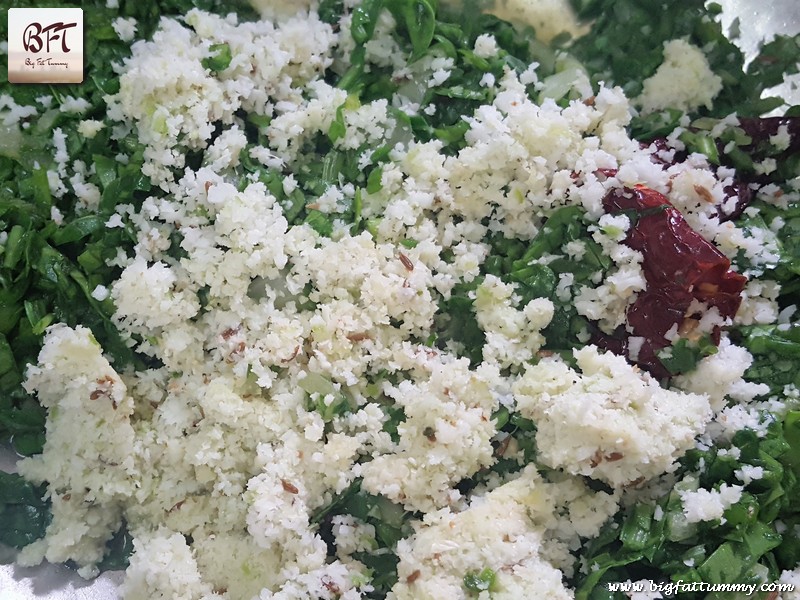 Serve with chappatis.