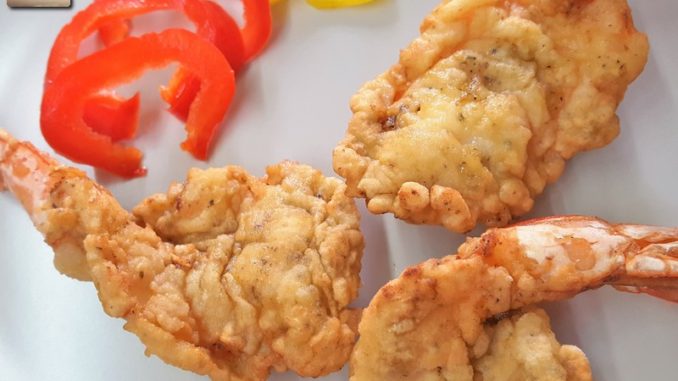 This is another preparation that I learnt from my daddy. It uses very few ingredients and thus the flavour of the prawns is the winner. As soon as you get your hands on some fresh king prawns, make sure you try out these yummy prawn steaks.
Servings: 6 Pieces
Prep. Time: 15 Mins.
Cooking Time: 10 Mins.
Ingredients:
King Prawns (butterflied) – 6 large
Ginger-Garlic Paste – 1 tsp.
Black Pepper Powder – 1 tsp.
Maida (APF) – ¼ cup
Lime – ½ big
Egg – 1
Oil – to deep fry
Salt – ½ tsp or to taste.
Tooth Picks – 6 (soaked in water for 10 minutes)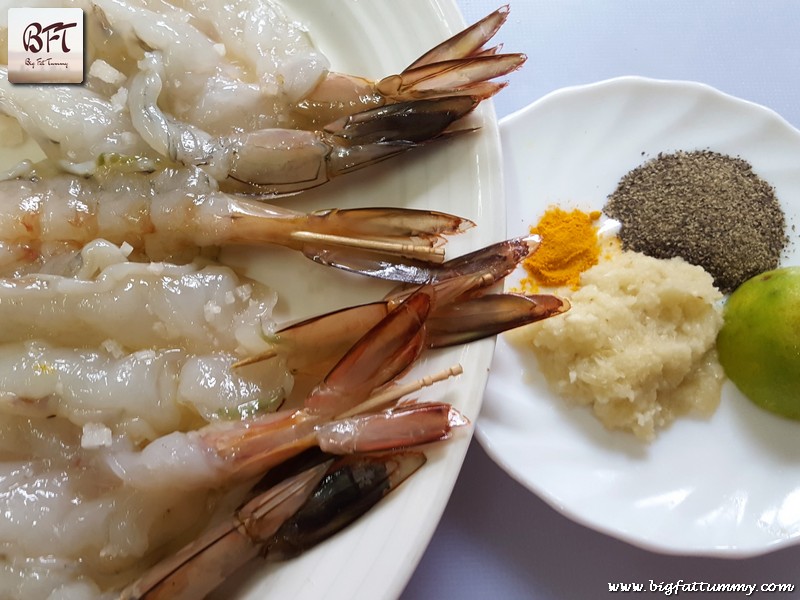 Step 1: Take the prawns in a plate. Insert a toothpick from the tail of each prawn towards its head. Marinate the prawns with ½ tsp. salt, ginger-garlic paste, black pepper powder and lime juice. Leave aside for 30 minutes.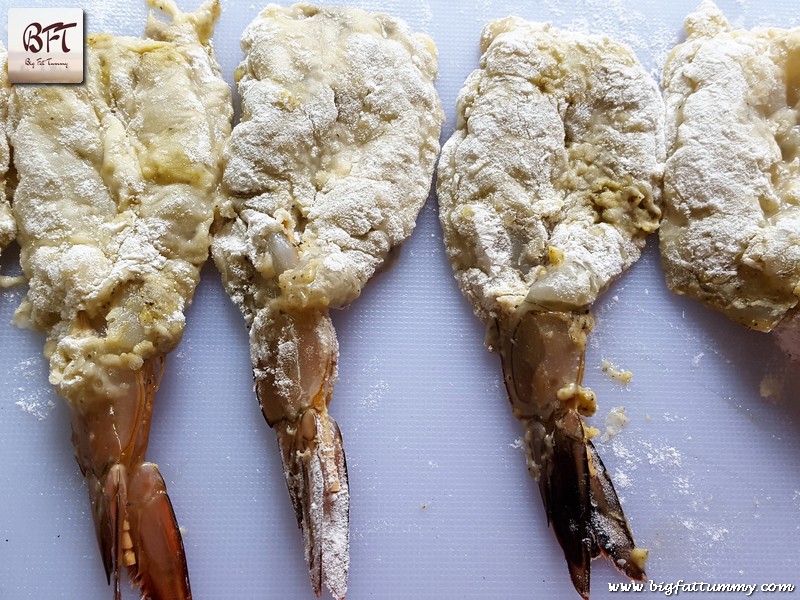 Step 2: Beat the egg well with a tbsp. of water and salt.
Step 3: Take each of the marinated prawns, dip them in the beaten egg and then coat with the maida. Dip each again in the egg and again coat with the maida. (i.e. double coat each prawn)
Step 4: Heat oil in a pan suitable for deep frying. When the oil is hot, deep fry the prawns, 1 or 2 at a time, on medium heat for 2 to 3 minutes till the coating is crisp.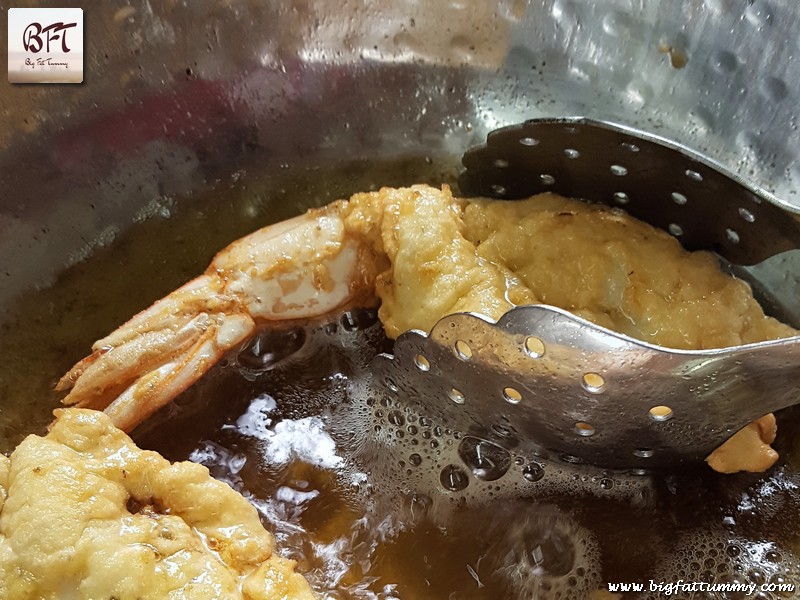 Serve with a salad of your choice.