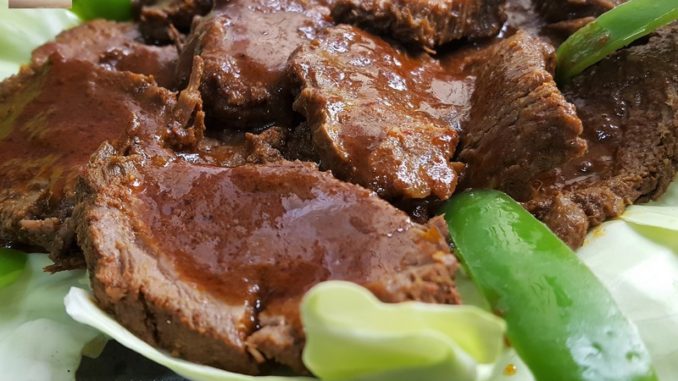 The Goan Red Beef Roast is another way to make the roast beef and as you make have guessed, it uses red masala. The beef cooked this way is great to make sandwiches. In fact, I cooked it two days in a row sometime back and the boys just finished it off in sandwiches lined with green chutney (see here) each day that I made it.
Serves: 6 to 8 Persons
Prep. Time: 20 Mins. + marination
Cooking Time: 50 to 55 Mins.
Ingredients:
Beef (boneless, cut in 4 chunks) – 1 kg.
Lime – 1 big
Onion (chopped) – 1 medium
For the Marinade / Masala

Red Chillies [Bedgi] – 2
Red Chillies [Kashmiri] – 2
Cinnamon – 1 inch
Cloves – 2
Black Pepper Corns – 8 to 10
Turmeric Powder – ¼ tsp.
Ginger – 1 inch
Garlic – 8 to 10 cloves
Palm Vinegar – 3 to 4 tbsp.

Red Chillies (stemmed & broken) – 2
Black Pepper Corns – 8 to 10
Cloves – 4 to 6
Stock Cube (dissolved in 50 ml hot water) – 1 small
Palm Jaggery – 1 tbsp.
Oil – 2 tbsp.
Salt – 1 tbsp. or as needed
Step 1: Wash the chunks of meat and drain well. Take a knife or fork and pierce the meat on all sides (this helps the marinade penetrate). Apply 1 tbsp. salt and the juice of the lime and leave aside for 30 minutes.
Step 2: Grind the ingredients listed under marinade to a fine paste. When the beef has stood for half an hour with the lime and salt rub, marinate it with this paste for at least 2 hours or overnight.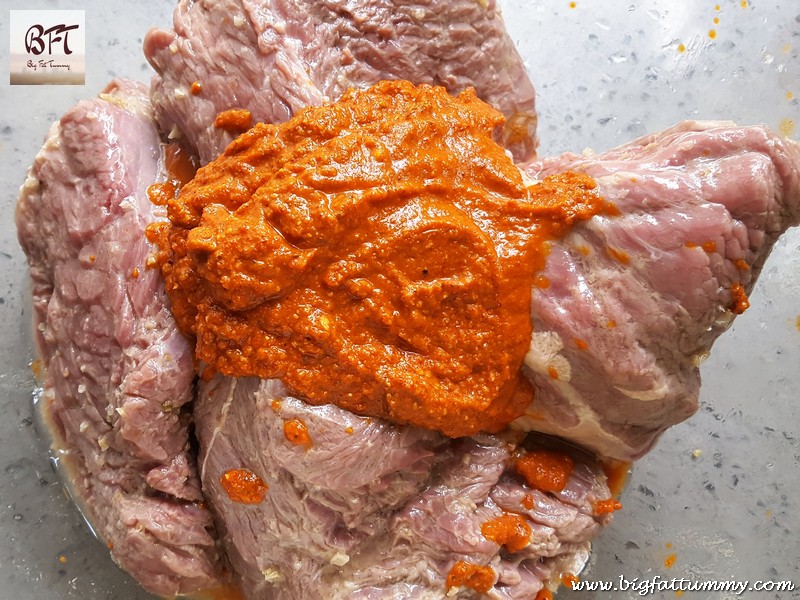 Step 3: Place a pressure cooker/pan on heat and add 1 ½ tbsp. oil and add the whole spices (cloves, pepper & red chillies). Saute for 30 seconds on medium heat. Next add the onions and sauté for 2 minutes. Then add the marinated meat cook on high heat for 2 to 3 minutes. Switch to medium heat and cook the chunks for another 8 to 10 minutes turning the chunks of meat over in between (the meat will release its juices).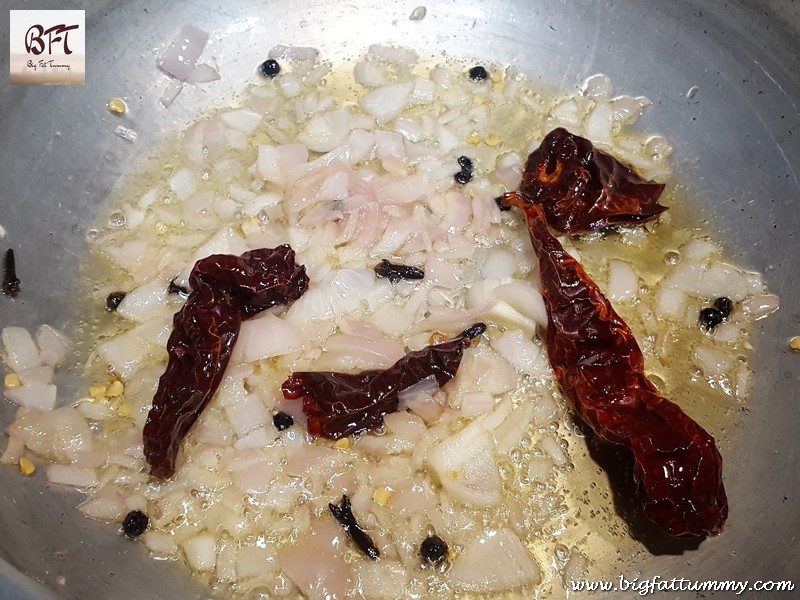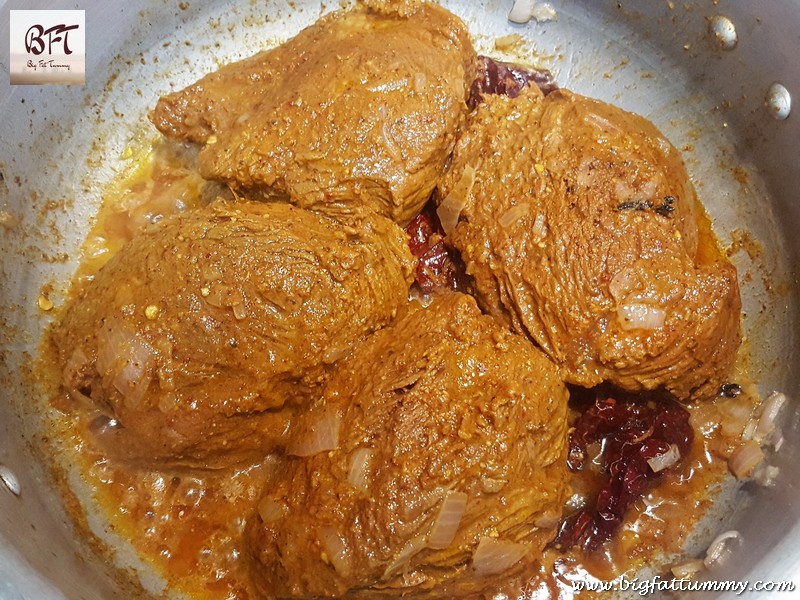 Step 4: Add the stock, jaggery and put on the lid of the pressure cooker. Cook on high heat till the 1st whistle. Switch to low heat and cook for another 35 minutes. Later, switch off the heat and allow the pressure cooker to release pressure naturally.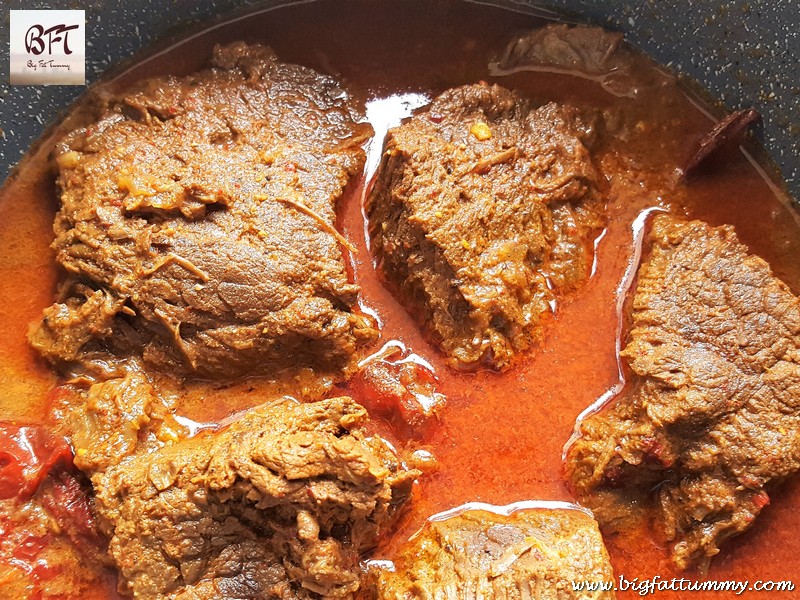 Step 5: (optional) Open the lid of the pressure cooker and take out the chunks of meat. Switch on the heat and reduce the liquids to make a sauce. Add the meat to the sauce and coat them well. Switch off the heat. –OR— Remove the meat and slice it. Strain the liquid left in the pan and make a sauce. Drizzle this sauce over the slices of meat.