Coconut Bhakri (Bread) is a Goan bread made with whole wheat flour and grated coconut. The coconut gives this Goan bread a nice texture and taste. It can be had at breakfast with your cup of tea. It would indeed be quite a fortifying breakfast.
Serves: 6 Persons
Prep. Time: 20 Mins. + 30 Mins. (standing time)
Cooking Time: 4 Mins. for 1 bhakri
Ingredients:
[Standard Measure – 1 cup = 250 ml]
Wheat Flour – 3 cups
Coconut (semi-tender – grated) – 1 cup
Water – 1 ¼ cup
Milk (warm) – ¼ cup
Ghee [Clarified Butter] – 3 tsp. + for roasting
Sugar – 3 tbsp.
Salt – 2 tsp.
Step 1: Mix the milk, water, sugar, salt and ghee in a bowl till the sugar dissolves.
Step 2: In another large bowl, combine the flour and the grated coconut. Add the water-milk-sugar-salt-ghee mixture little by little and knead to a pliable dough (you can used a stand mixer or wet grinder with the dough attachment).
Step 3: Transfer the kneaded dough to a plate. Wet a muslin cloth and squeeze dry it. Cover the dough with the wet muslin cloth and keep aside for 30 minutes.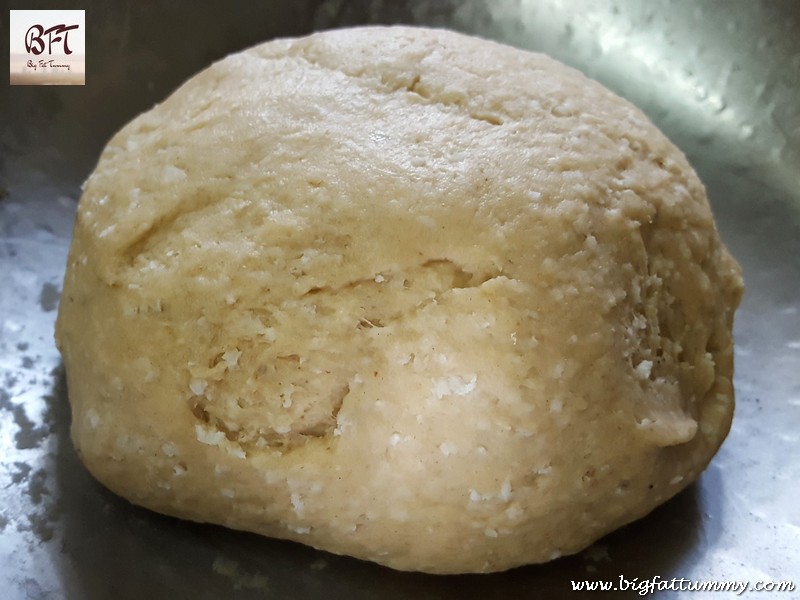 Step 4: Later, knead the dough again with your hands for a few minutes. Then make big lemon sized ball with a little of the dough and roll into a medium sized thick chapatti.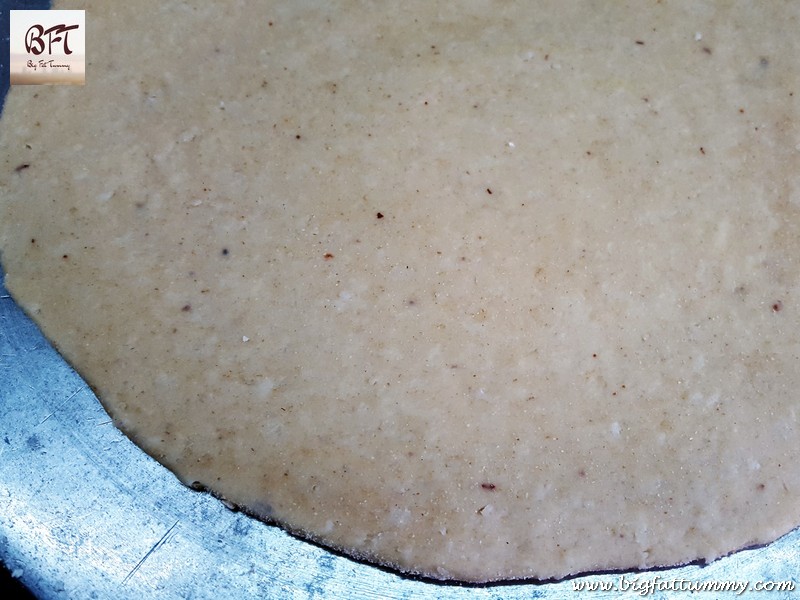 Step 5: Heat a griddle / tawa. When the tawa is hot, place the rolled bhakri on the griddle. Cook the bhakri on that side on medium heat till you see some bubble like things forming on the top side. Flip over when you see that and cook for another minute. Lower the heat and coat the top side with a few drops of ghee. Flip over and apply ghee to the other side. Cook whilst flipping in between for another 1 to 2 minutes till the bhakri is well roasted.
Repeat the last two steps for all the other bakris individually. Spread some butter on the bhakri before serving (optional)
Note:
You can adjust the sugar and salt to your liking.