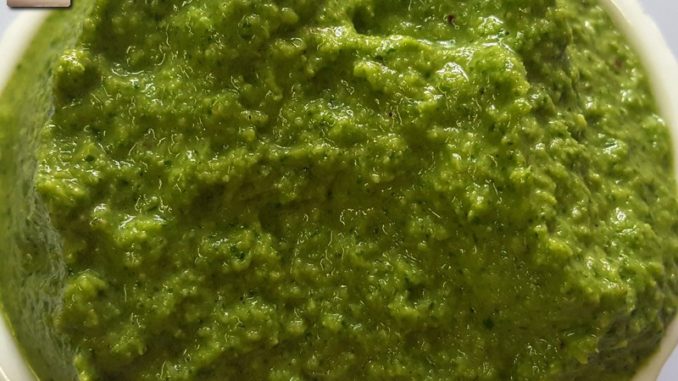 The Goan Green Coconut Chutney is primarily used to further coat buttered bread and make delicious green chutney sandwiches. The uses though are not limited and depends on your imagination. You can use it as a dip with fries or pakoras, use it to stuff paneer or potatoes. Hell, you can also eat it mixed with rice. Options unlimited 😀
Ingredients:
[ Standard Measure – 1 cup = 200 ml.]
Grated Coconut – ½ cup
Garlic – 3 cloves
Light Green Chillies – 3 to 4
Green Corriander – 1 med bunch (1 ½ cups – chopped)
Ginger – ¼ inch
Cumin Seeds [Jeera] – ¼ tsp.
Tamarind – 1 marble sized ball (soaked in 3 tbsp. warm water)
Sugar – 2 tsp. or to taste
Salt – 1 tsp. or to taste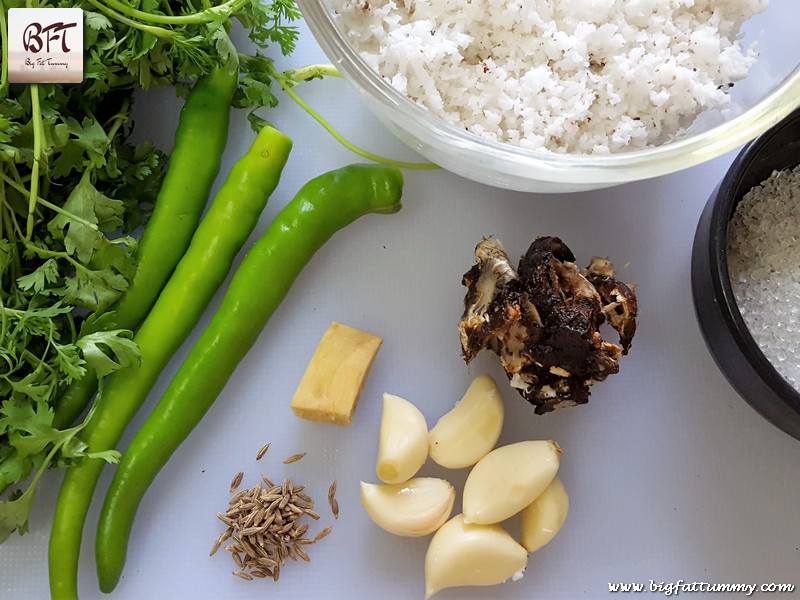 Step 1:     Pulp the tamarind, strain and use it to grind all the ingredients to a fine paste.
Step 2:     Store the chutney in an airtight container in the refrigerator for later use as desired.