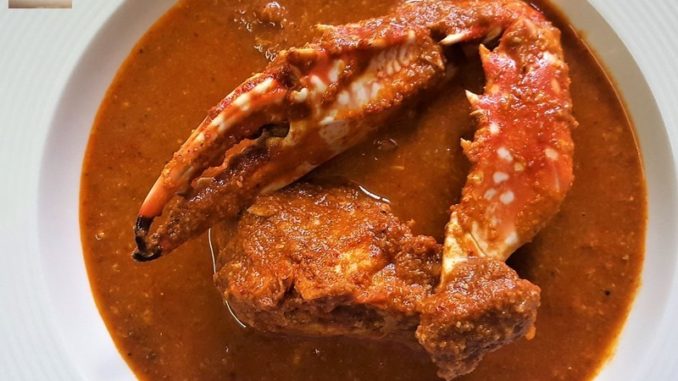 Crab Xec Xec is a traditional Goan crab curry. The curry is served with rice. The curry is mildly spicy but without overpowering the flavours of the crab. Try this yummy curry today.
Serves: A Family of Four
Prep. Time: 15 Mins.
Cooking Time: 35 to 40 Mins.
Ingredients:
[Standard Measure – 1 cup = 200 ml.]
Crabs – 4 to 5 medium sized
Onion (finely chopped) – 1 large
Coconut – ¾ cup
Green Chillies (stemmed, deseeded and cut lengthwise)– 1 to 2
For the Masala:

Kashmiri / Bedgi Red Chillies (stemmed) – 5
Cloves – 3
Cinnamon – 1 inch
Cumin Seeds – ½ tsp.
Black Pepper Corns – 8
Corriander Seeds – ½ tbsp.
Garlic – 5 cloves

Tamarind – 1 small marble sized ball soaked in 100 ml hot water
Turmeric Powder – ¼ tsp.
Stock Cube – 1 small (optional)
Oil – 3 tbsp.
Salt – 1 tsp.
Step 1: Clean the crabs and cut each one into two pieces. Also separate the claws.
Step 2: Heat a tbsp. of oil in a non-stick pan and roast (fry) the red chillies till fragrant on low heat. Remove and keep aside. Roast the remaining spices for the masala in the same pan. Once fragrant transfer to the utensil with the chillies (you can roast the spices separately one by one or if your pan is big enough you can fry them at a time spacing them out – see pic)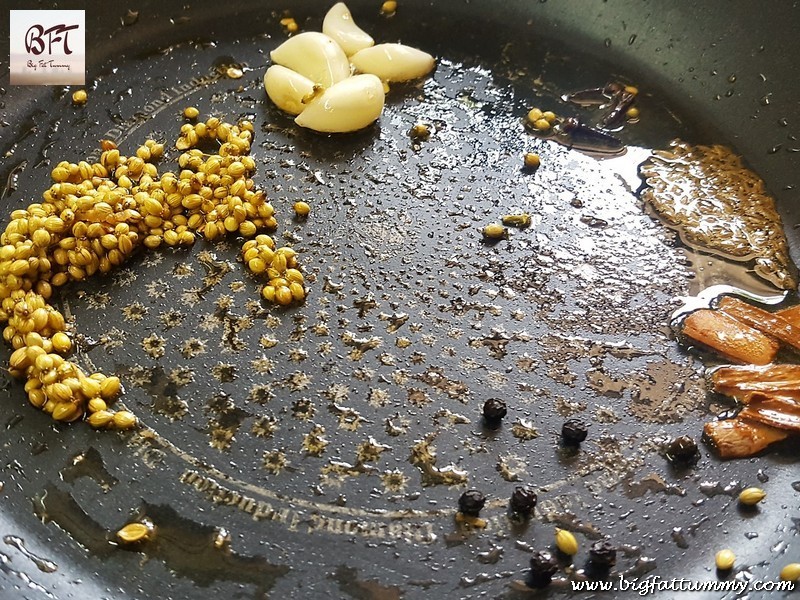 Step 3: Next roast the coconut till light brown on low heat. Add the turmeric and mix well. Add the chillies and roasted spices and mix. Take off the heat and allow to cool.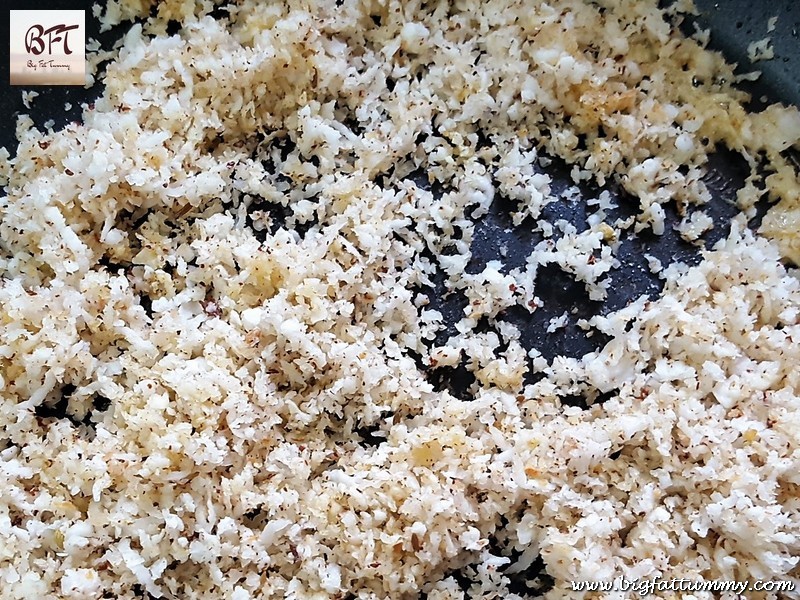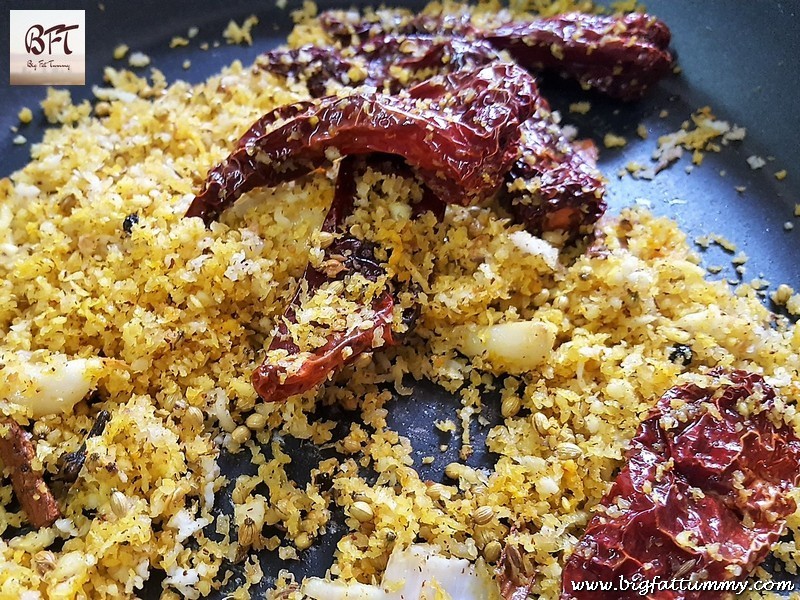 Step 4: Grind all the roasted ingredients to a fine smooth paste with ½ cup water.
Step 5: Heat a tbsp. of oil in the pan you've used before and fry the onions till light golden. Add the crabs and stir for 2 minutes. Next add the ground spice paste and 1 cup hot water. Mix and bring to a boil on medium heat.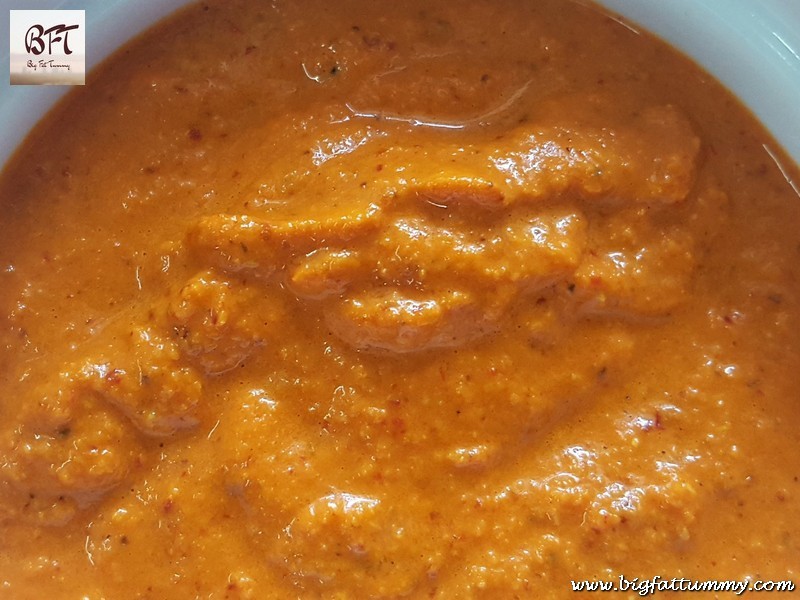 Step 6: Finally, pulp and strain the tamarind pulp into the pan. Add salt and the stock cube (optional) and cook covered on low heat for 15 to 20 minutes till the crabs are done. Add the green chillies just before you switch off the heat and keep covered for 5 minutes.