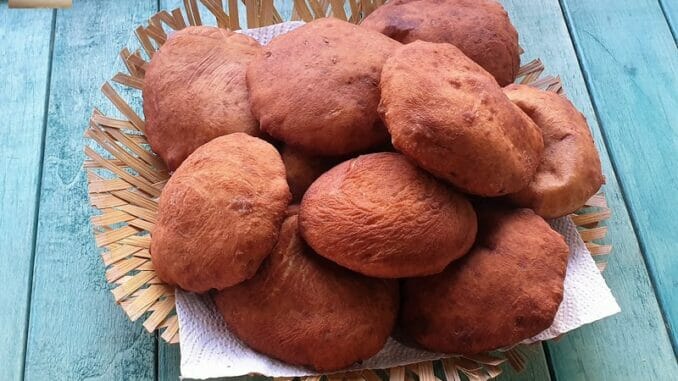 The Fried Banana Buns are a popular Goan and Mangalorean snack. The main ingredients for these buns are flour and ripe bananas. The buns are fried and served mostly at breakfast. They are eaten plain or with some breakfast bhaji  (lentil preparations – quite a few here on this blog). Some prefer to eat it with white coconut chutney too.
Yield: 10 to 12 Buns
Prep. Time: 15 Minutes + Fermentation
Cooking Time: 15 Mins.
Ingredients:
[ Standard Measure : 1 cup = 250 ml ]
Maida [APF] – 1 ½ to 1 ¾ cups.
Banana (very ripe) – 1 big
Powdered Sugar – 3 tbsp.
Curds – 3 tbsp.
Cumin Seeds – ½ to ¾ tsp.
Soda-bi-carb [Baking Soda] – ½ tsp.
Oil – for deep frying
Salt – ½ tsp.
Step 1:     Take a bowl and peel and mash the banana. Add the sugar, curds, jeera and salt and mix well with a fork till a smooth mixture is formed.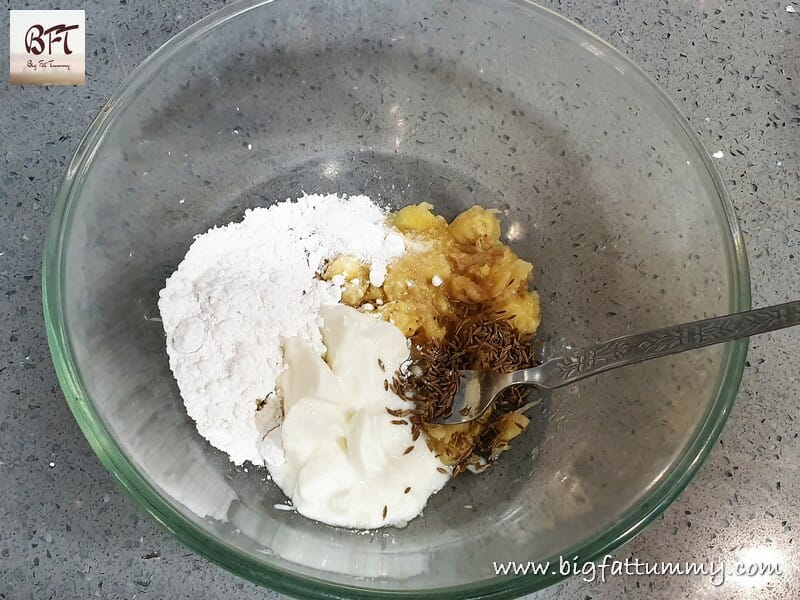 Step 2:     Add the soda-bicarb and mix again. Then add the maida, little by little and knead to a soft dough (I used 1 ¾ cup of maida). Do not use any water to knead the dough.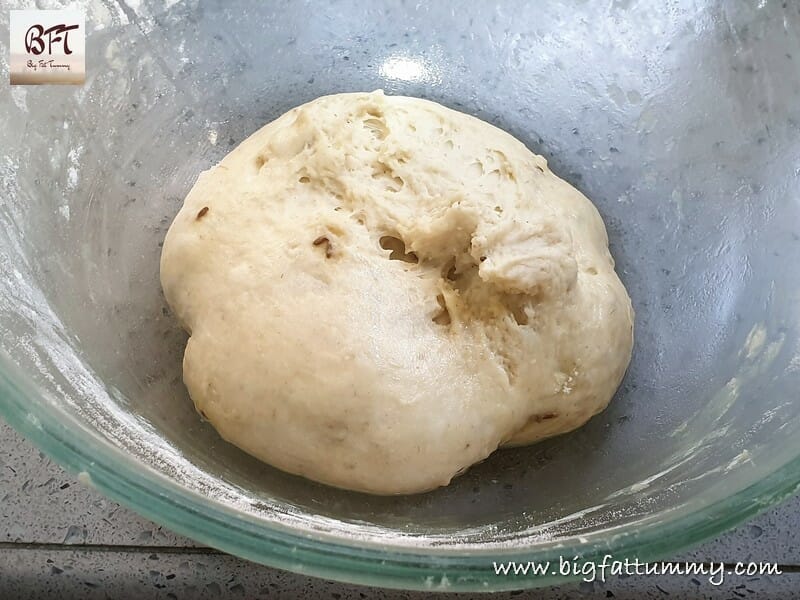 Step 3:     Leave the dough in a greased bowl and let it ferment for about 8 hours.
Step 4:     Later, divide the dough into 10 to 12 balls.
Step 5:     Keep the oil required to deep fry on heat.
Step 6:     Roll out thick discs (about 3 ½ inch diameter) of each portion of the dough balls and when the oil is hot deep fry the buns one at a time till golden brown on medium heat (be careful while frying as they tend to darken very soon).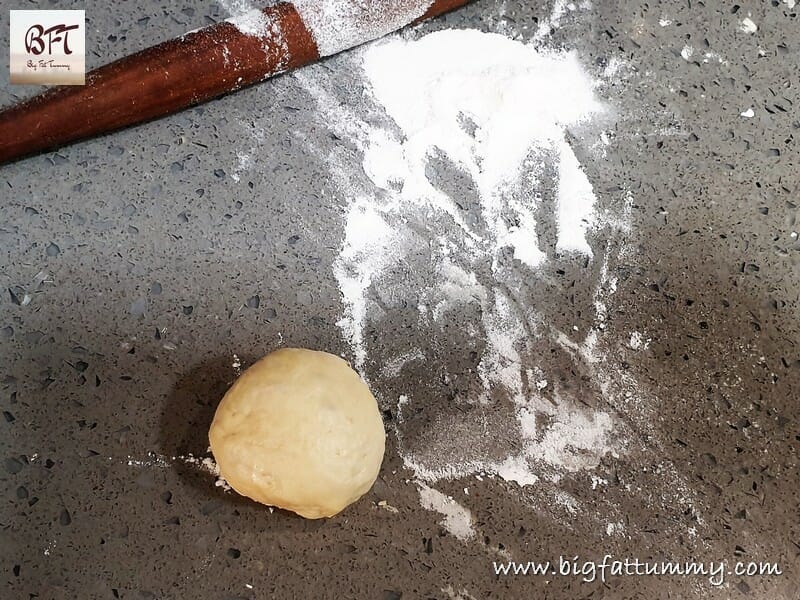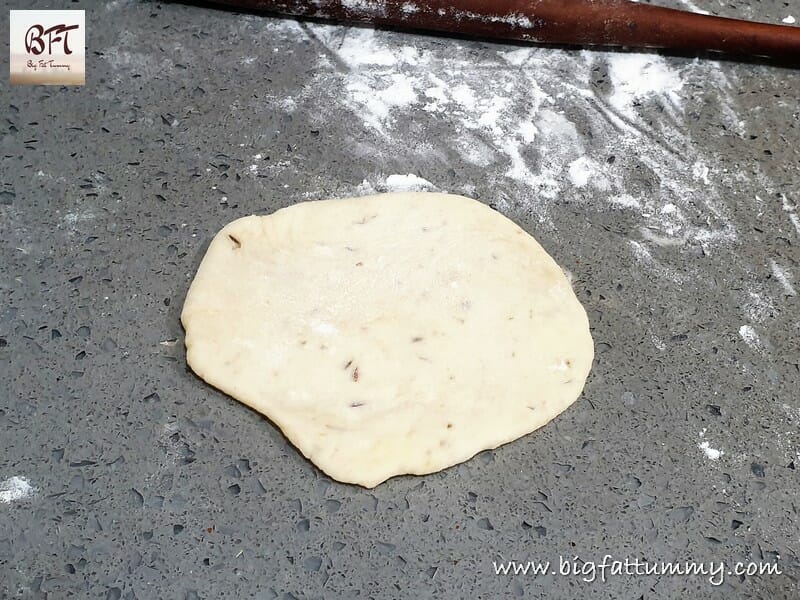 Note:
The amount of flour used depends on how much water content the bananas and the curds have.