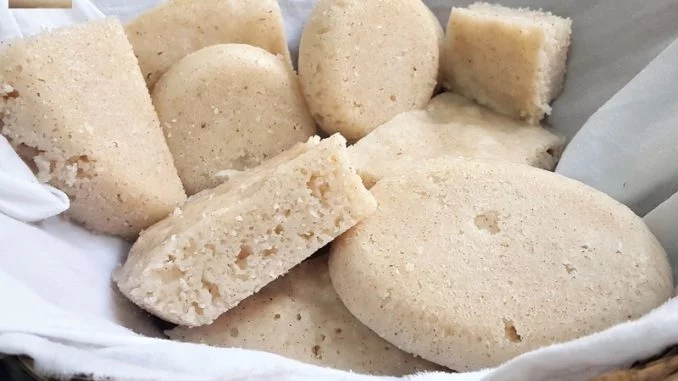 Sannas are Goan Rice Cakes / Bread made on special occasions in Goa. They are popularly served with the Goan Pork Sorpotel or a variety of other gravies or are even consumed plain at tea time.
Yield – 14 to 16 pieces (approx.)
Prep. Time – 30 Mins +  5 to 6 Hours (fermentation)
Cooking Time – 40 Mins. (for 2 batches in a household steamer)
Ingredients:
[ Standard Measure – 1 cup = 250 ml ]
Parboiled Rice (Goan Ukda Rice) – 1 cup
Coconut (slightly tender, grated) – ½ cup
Coconut Toddy (For Homemade Sur, see here) – 1 ¼ to 1 ½ cup
Sugar – 3 to 4 tbsp.
Oil – to grease the moulds
Salt – 1 tsp. or to taste
Step 1:     Pick the rice, wash and soak overnight.
Step 2:     The next day, drain the rice and grind it with ½ cup toddy for a few seconds. Then add another ½ cup of the toddy, sugar, salt and grind till you get a slightly coarse paste. Add the grated coconut and ¼ cup toddy and grind for 2 short pulses. Taste for salt and sugar and add if required (add another ¼ cup toddy if needed). Transfer to a clean vessel and keep covered in a warm place to let the batter ferment (5 to 6 hours) till it has almost doubled.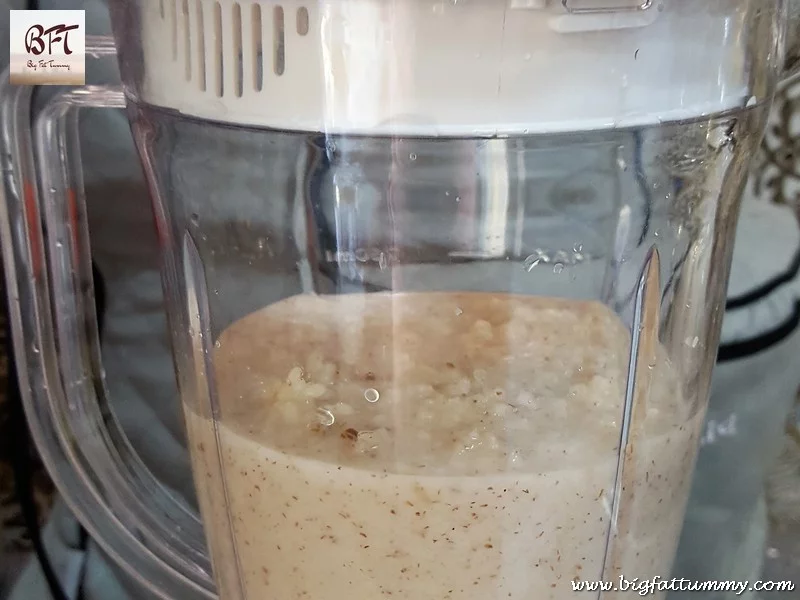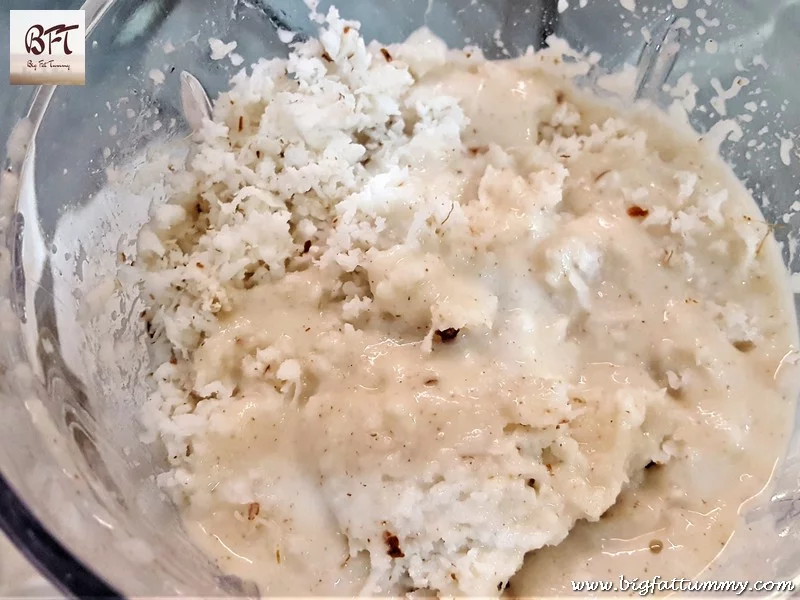 Step 3:     Later when it is time to steam the sannas, take any suitable moulds and grease them with oil. Take a steamer and add some water to it and let it come to a boil. Meanwhile fill the moulds till half full.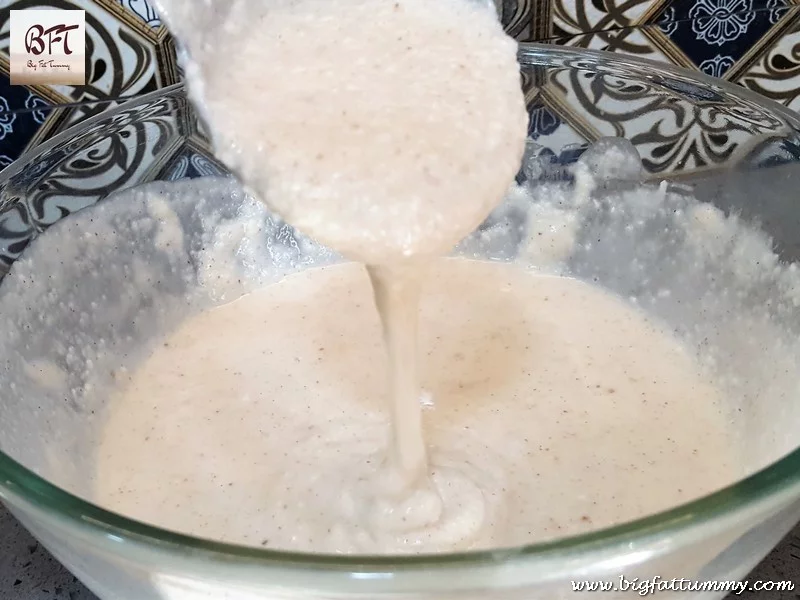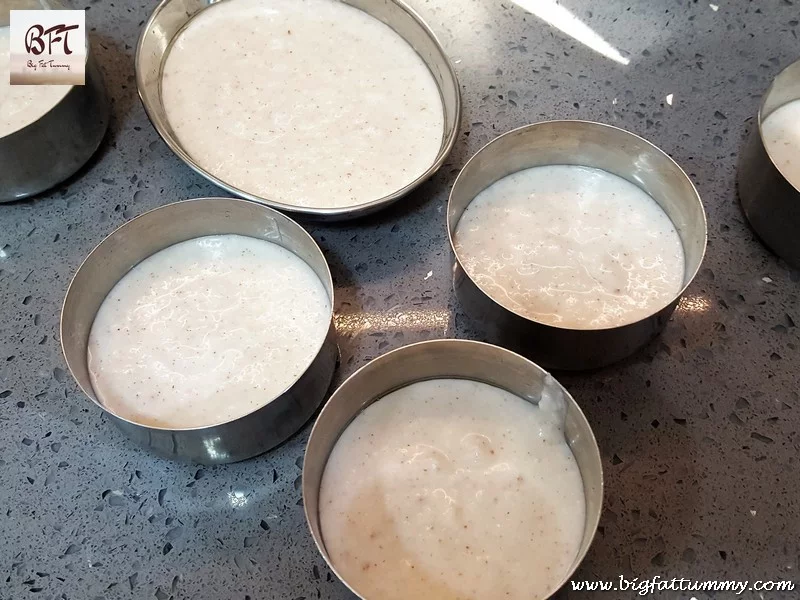 Step 4:     Place the moulds in the steamer, cover and steam for 20 minutes, till done. Then remove the moulds and place in a bath of cold water. Once cold, demould the sannas and place in a vessel lined with thin muslin cloth. Serve with your favourite gravy.
Note:
You can also make the Sanna with a sweet coconut filling (For the filling, click here). For this you need to layer the moulds. First add some batter to the mould. Then add the chunn (coconut filling) and then pour more batter into the mould before steaming.