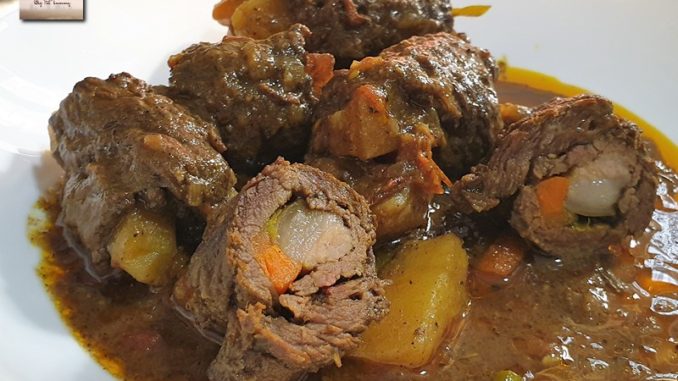 Beef Rolado / Roulade is prepared with thin steaks / slices / fillets of beef. Strips of pork fat, carrot, chilly and potato are placed on one end of the beef slice and then wrapped with the beef slice to form a roll. The roll is secured either with toothpicks or tied with thread so that they do not open up when they are cooking. Mostly people prefer to use the usual Goan Red Masala to make the roulade but this recipe shows you the classic masala that is used. Also people use bacon or Goan Chorizo to stuff inside the roulades. But I do not like to do that as it almost amounts to eating bacon or Goan Chorizo instead of actually enjoying the roulade.
Serves: 4 Persons / 10 Rolls
Prep. Time: 30 Mins.
Cooking Time: 55 to 60 Mins.
Ingredients:
Beef (undercut, thinly sliced – 3 x 6 inch strips) – 500 gms
For the Stuffing:

Pork Fat (cut into strips/fingers) –150 gms
Light Green Chillies (slit, deseeded & halved) – 4
Potato (peeled & cut into fingers) – 1
Carrot (peeled & cut into fingers) – 1

For the Masala Paste:

Light Green Chillies – 3
Black Pepper Corns – 50
Cloves – 6
Cumin Seeds – ½ tsp.
Cinnamon – ¾ inch
Garlic – 6 to 8 cloves
Ginger – ¼ inch
Turmeric Powder – ½ tsp.
Toddy Vinegar – 3 tbsp.

Onion (finely chopped) – 1 medium
Tomato (finely chopped) – 1 large
Tamarind (soaked in 350 ml hot water) – 1 marble sized ball
Oil – 2 tbsp.
Sea Salt – 1 tbsp. or to taste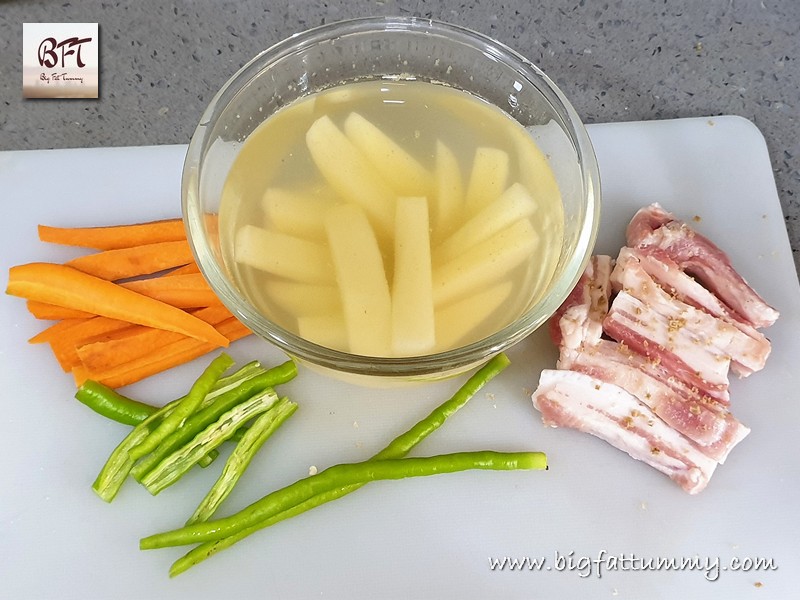 Step 1: Grind the ingredients for the masala with the vinegar and a little water till fine.
Step 2: Flatten the meat slices used a meat mallet. Then apply 1 tbsp. salt and 1 tbsp. of the ground masala paste to the flattened slices and keep to marinate for 3 to 4 hours.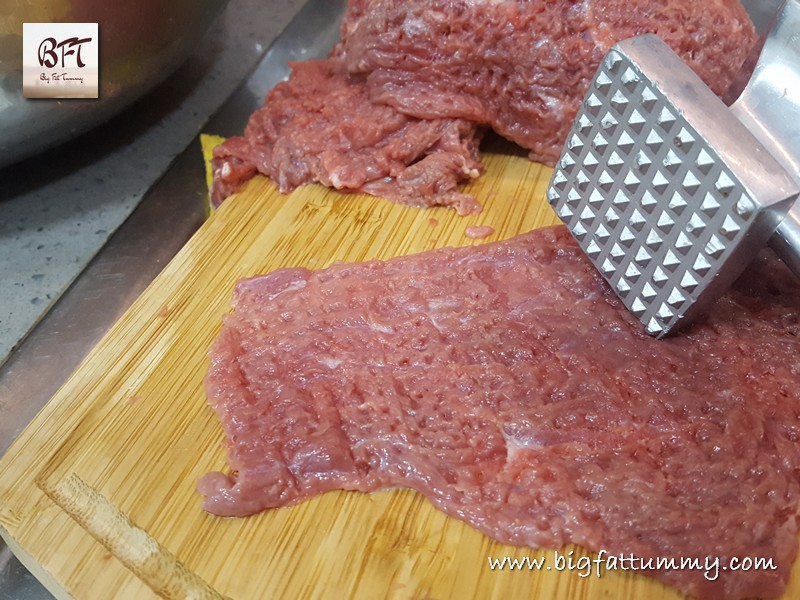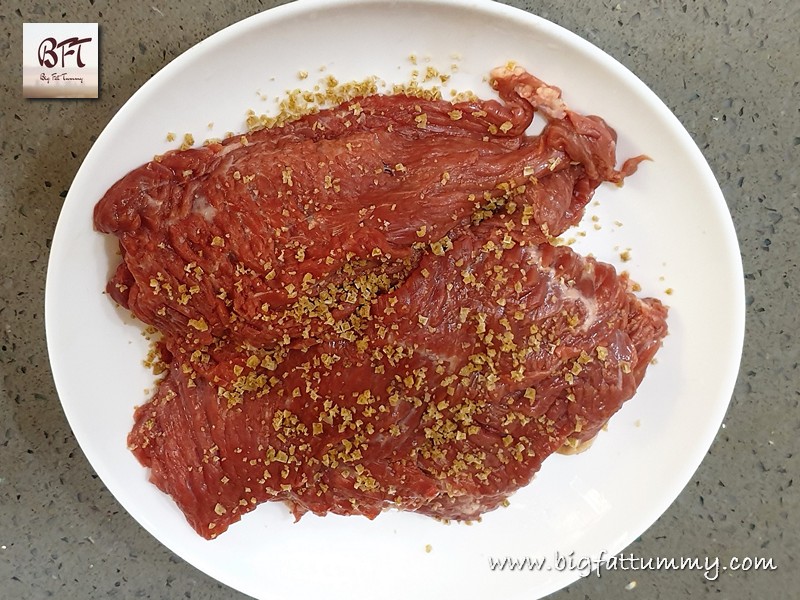 Step 3: Later, spread a slice of beef on a chopping board and place a piece each of the carrot, chilly, potato and pork fat at one end of the slice. Then roll it and tie with a piece of thread or secure with a couple of toothpicks. Do this till you've used all the beef slices.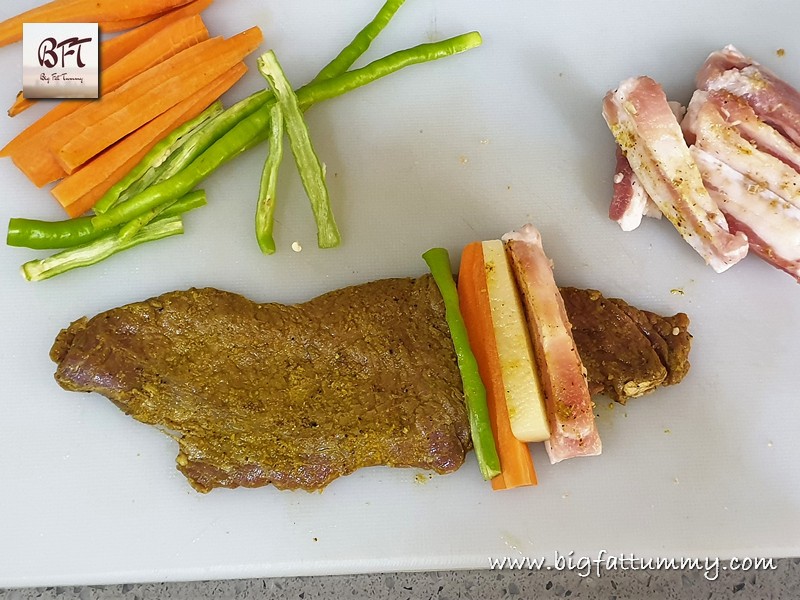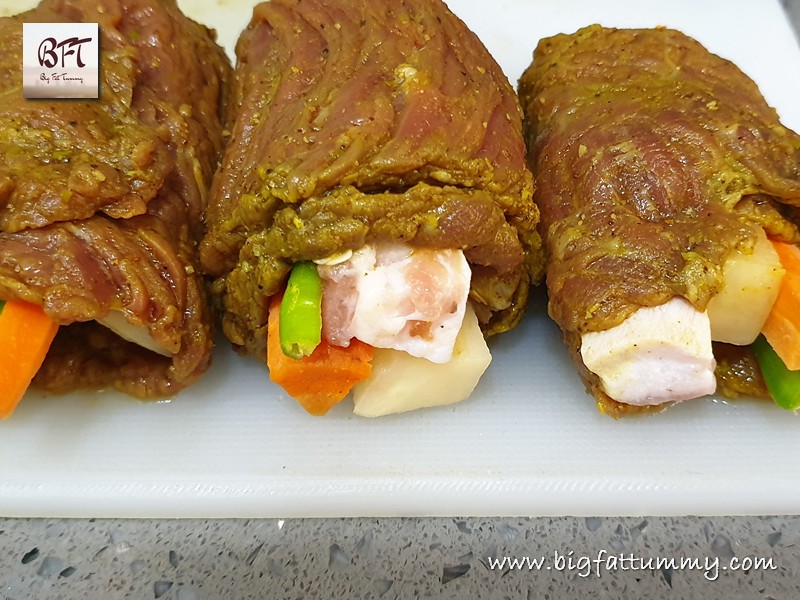 Step 4: Heat oil in a heavy bottomed pan / vessel and add the finely chopped onion. Sauté till light golden on medium heat. Then sauté the tomato till soft.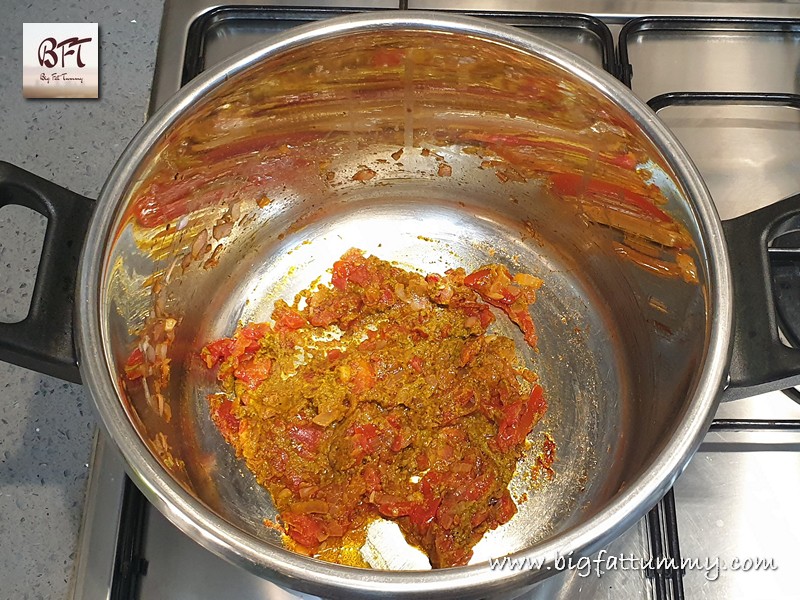 Step 5: Then add the remaining masala paste and sauté for 2 to 3 minutes on low heat. Add the rolls and keep turning over till they change colour.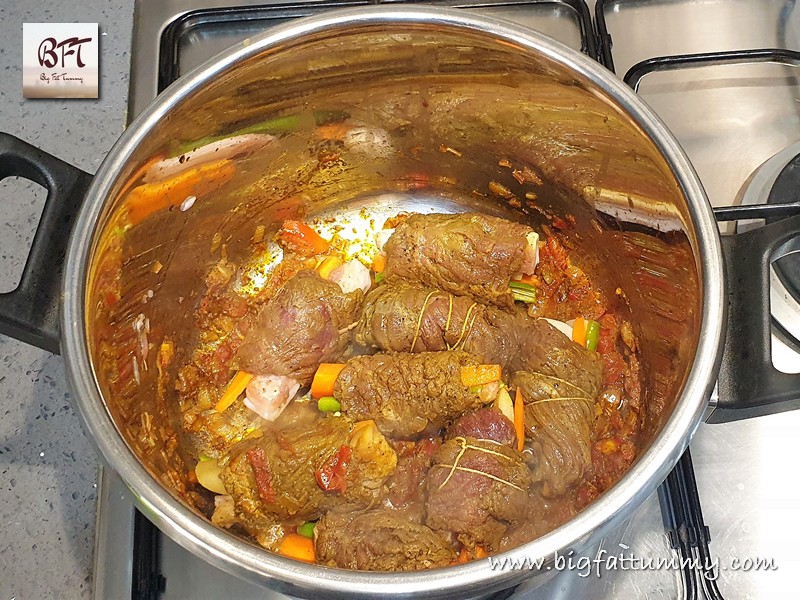 Step 5: Rinse the grinder jar (the one that you used for grinding the masala) with 100 ml water and add to the pan. Add any vegetables pieces if left over. Cover and cook on low heat for 5 minutes.
Step 6: Pulp and strain the tamarind water into the pan. Continue cooking for a further 40 to 45 minutes on low heat. Turn the rolls over gently 2 to 3 times in between. Enjoy !