The recipe for Coconut Ice Snowballs does not involve any cooking. The recipe is actually of coconut ice (click here). It's like the coconut ice has warped into little round colourful balls and now look more appealing and presentable. This recipe is perfect for the lazy lethargic cherub you can sometimes be.
Serves: 24 balls
Prep. Time: 30 to 40 Mins.
Ingredients:
[ Standard Measure : 1 cup = 250 ml ]
Dessicated Coconut – 2 cups + some more
Icing Sugar – ½ cup
Condensed Milk – ½ tin (200 gms)
Food Colours – as needed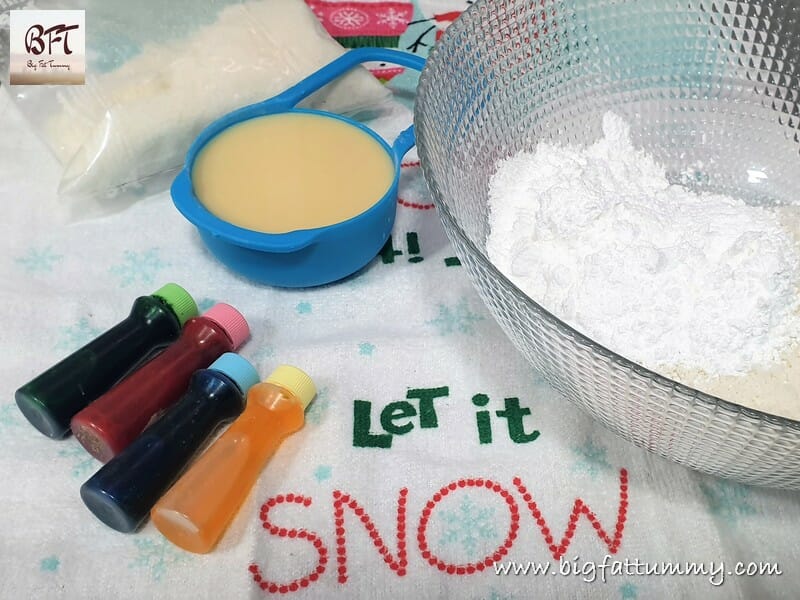 Step 1:     Take the icing sugar and dessicated coconut in a big bowl. Add the condensed milk and mix to form a dough.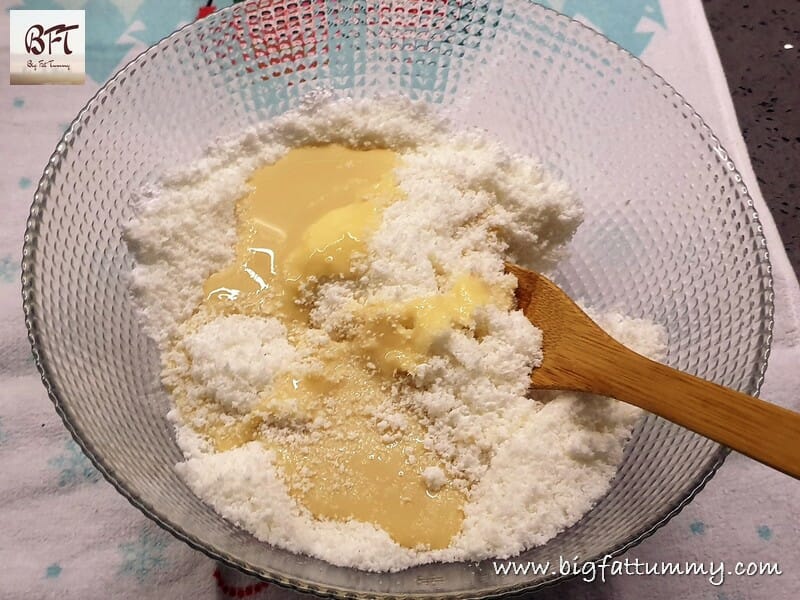 Step 2:     Divide the dough into 3 equal portions. Take a plate and dust it with a little icing sugar. Take one portion of the dough on the plate and top it with a drop or two of food colour and knead to blend well (add another drop if you're not satisfied with the colour or like a darker shade). Do this with different colours for all the portions of dough.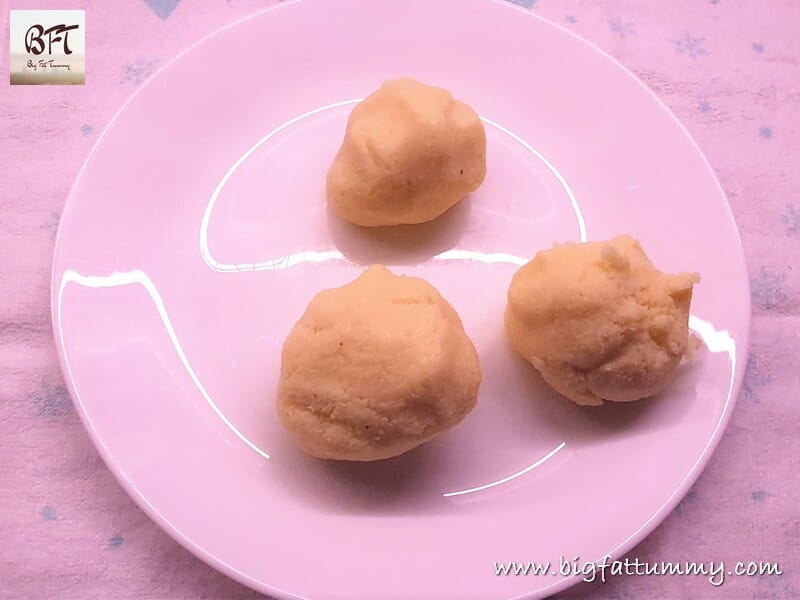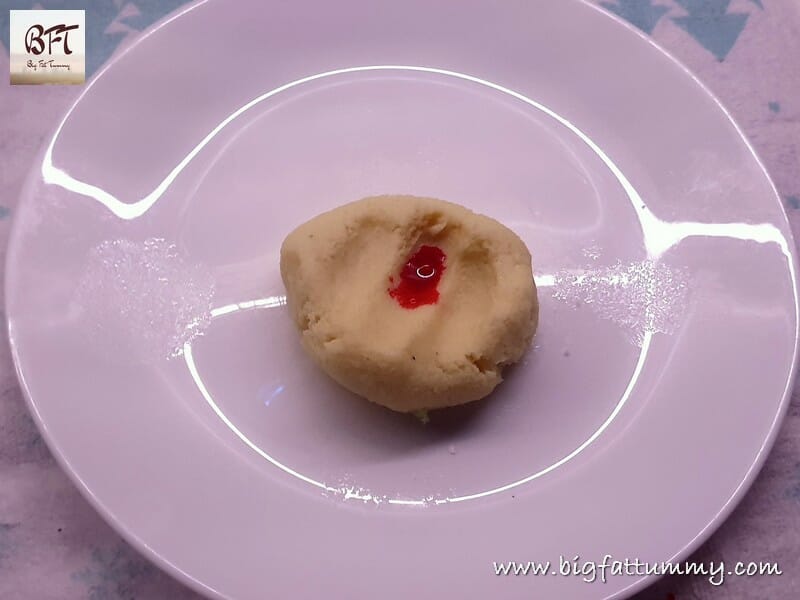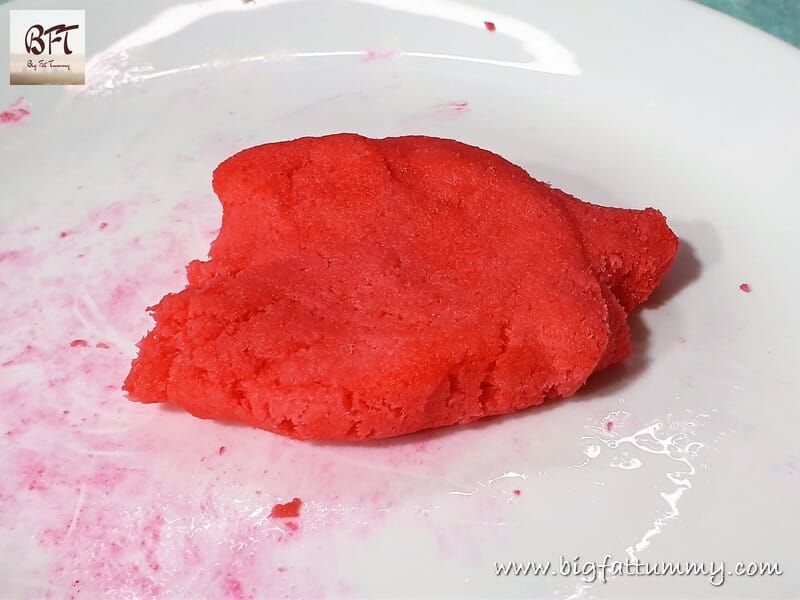 Step 3:     Take each coloured dough ball and roll it into a cylindrical shape (see pic). Then cut the cylinder into equal portions. Roll each portion into smooth round balls.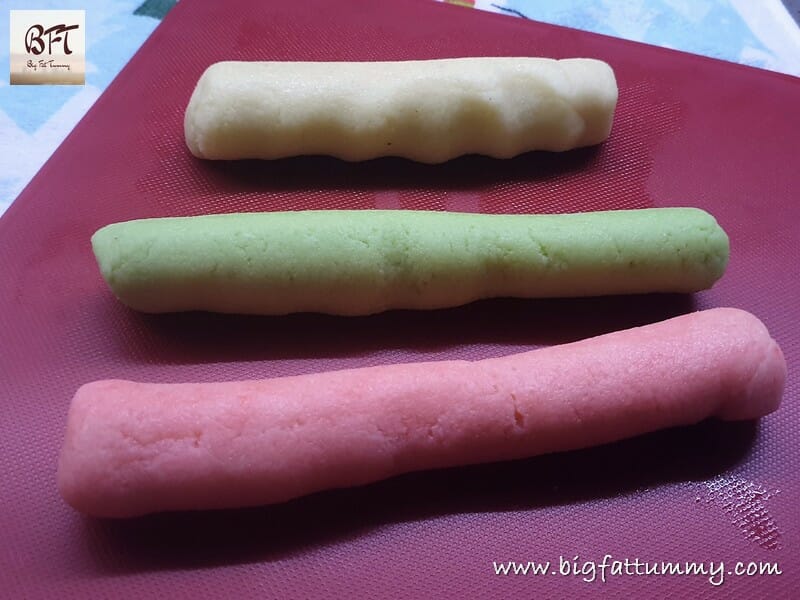 Step 4:     Take some dessicated coconut in a plastic bag. Drop each ball into the bag one at a time and twirl around to coat it with the dessicated coconut. Remove the snowball from the bag and keep it gently on a flat surface. Do this for all the balls. Your snowballs can be eaten immediately without further ado.