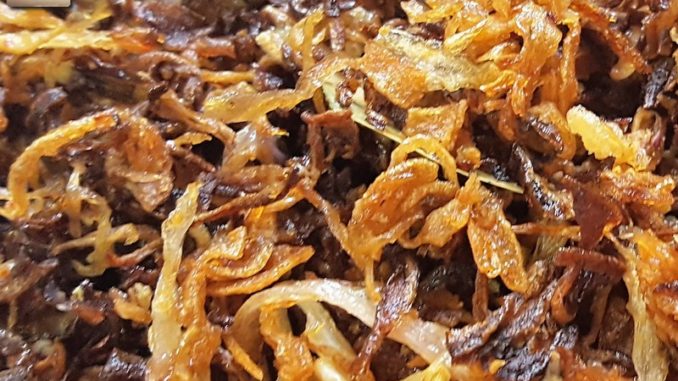 Birista is used in biryanis and also in gravies.
Makes: 1 ¼ Cups
Prep. Time: 10 Mins.
Cooking Time: 10 Mins. (active)
Ingredients:
Onions (sliced finely) – 5 big
Oil – for deep frying
Salt – ½ tsp.
Step 1: Add the salt to the onions and mix well.Squeeze out the excess juice.
Step 2: Heat the oil and add the onions. Fry till medium brown. Take out off the oil and place on a plate lined with kitchen tissue paper.