My daddy was fond of pork – like most Goans are. This is one of his classic preparations which were a favourite of all in our household. As I have shared with my readers, he was very secretive about his cooking. But by the time I was a teen, I had honed my skills in espionage and I used them to good effect. So Voila, enjoy the crisp and juicy Fried Pork Chops! ( For Crumb Fried Boneless Pork, see here )
Servings: 4 Pieces
Prep. Time: 15 Mins.
Cooking Time: 25 Mins.
Ingredients:
Pork Chops (marinated overnight with 1 ¼ tsp. sea salt) – 4
Ginger – 1 inch
Garlic – 6 cloves
Green Chilly – 1
Pepper Corns – ½ tsp.
Lime – 1
Vinegar – 1 tsp.
Oil – 2 tbsp.
For the Coating:
Egg (well beaten) – 1
Rawa [semolina] – ¼ cup
Salt – ¼ tsp.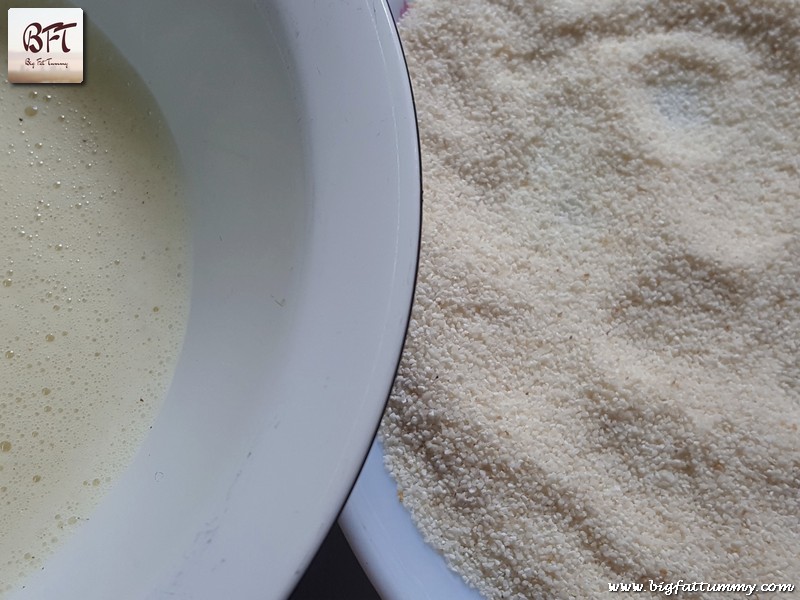 Step 1: Cover each chop with cling film and hammer with a meat mallet to flatten it.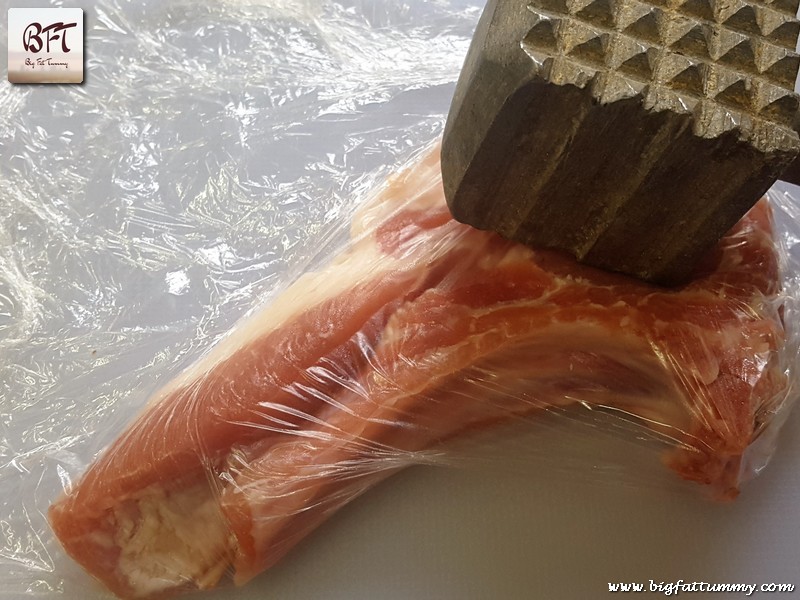 Step 2: Grind the ginger, garlic, green chilly, pepper corns and vinegar to a coarse paste. Use a little water if required. Marinate the pre-salted and flattened pork chops with this mixture and lime juice. Leave in the refrigerator for 5 to 6 hours or overnight.
Step 3: Beat the egg well with the salt and 1 tbsp. of water in a blender. Heat oil in a frying pan. Dip a chop in the beaten egg, roll in the rawa till well coated and place on the pan on medium heat. Do this for all four chops. Cover the pan with a lid and cook for 10 to 12 minutes on each side on low heat till the coating is crispy and the meat is cooked.
Serve with a salad of your choice and a mustard dip.