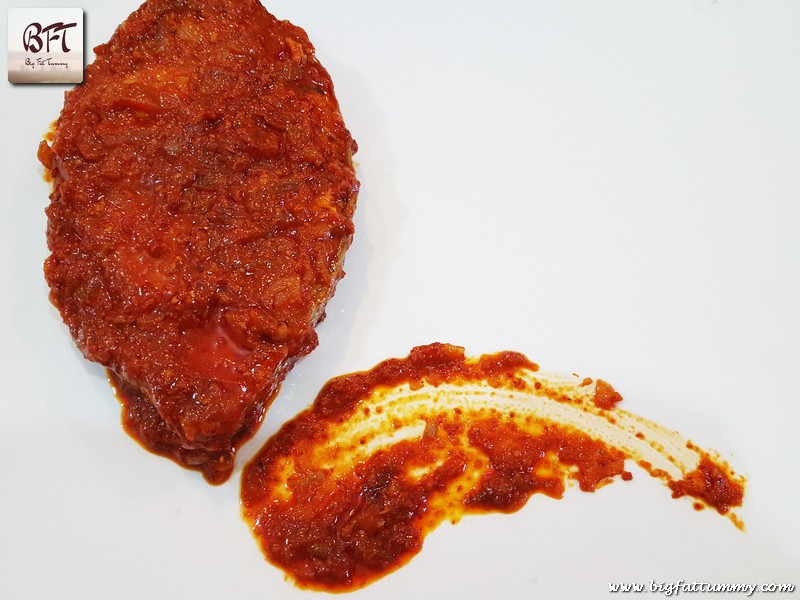 Molho is basically a sauce. Goans prepare fish molho with deep fried fish and the sauce. It is intended to be stored for long periods like a pickle without refrigeration in sterile jars. I personally do not like the practice of deep frying fresh fish. All the flavours and the juices of the fish are lost. The oil soaked by the fish and the oil in the sauce is another deterrent. Therefore, what follows is how I prepare the molho.
Servings : Four Portions
Prep. Time : 10 Mins. + 50 Mins. (marination)
Cooking Time : 20 Mins. (active)
Ingredients:
Kingfish [Seer Fish] Slices – 4 (500 gms.)
Sea Salt – 1 tsp.
Lemon Juice – 1 tbsp.
Onions (finely chopped) – 2 small
Hot Water – ¼ cup
Oil – 4 tbsp.
For the Sauce:
Palm Vinegar – ¼ cup
Dry Kashmiri Red Chillies – 8
Garlic – 10 small cloves
Mustard Seeds – ½ tsp.
Turmeric powder – ½ tsp.
Salt – ½ tsp. or to taste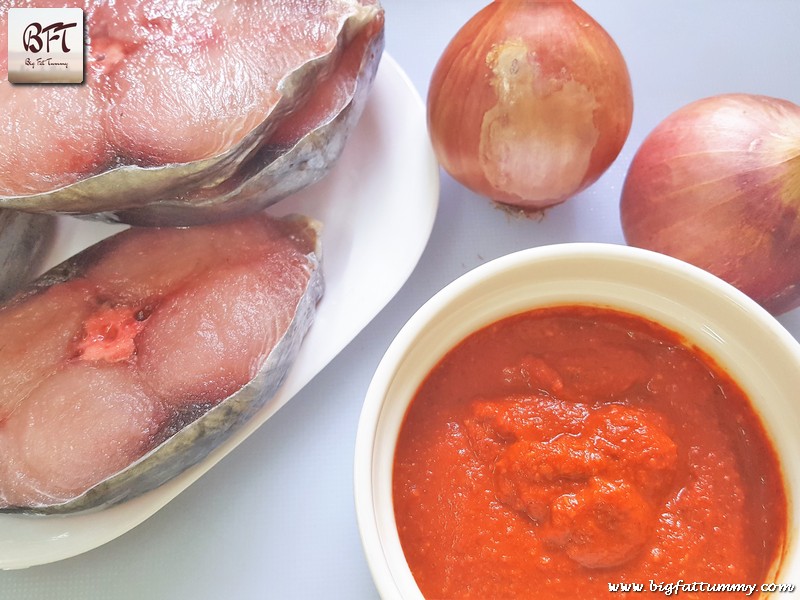 Step 1: Wash and pat dry the slices of fish. Apply salt and lemon juice and set aside for 10 minutes
Step 2: Grind the ingredients for the sauce to a fine paste and apply to the premarinated fish steaks. Leave it to marinate for 50 minutes.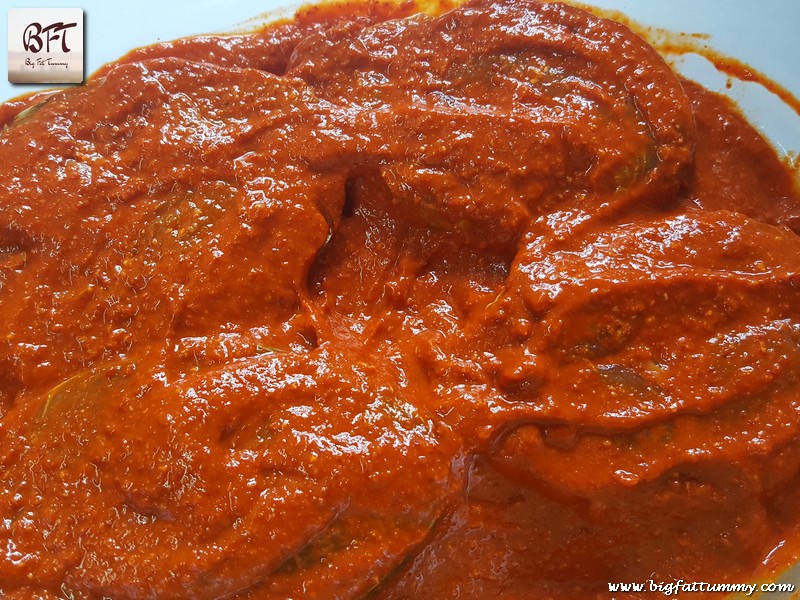 Step 3: Heat the oil in a pan. Add the onions and sauté till golden brown.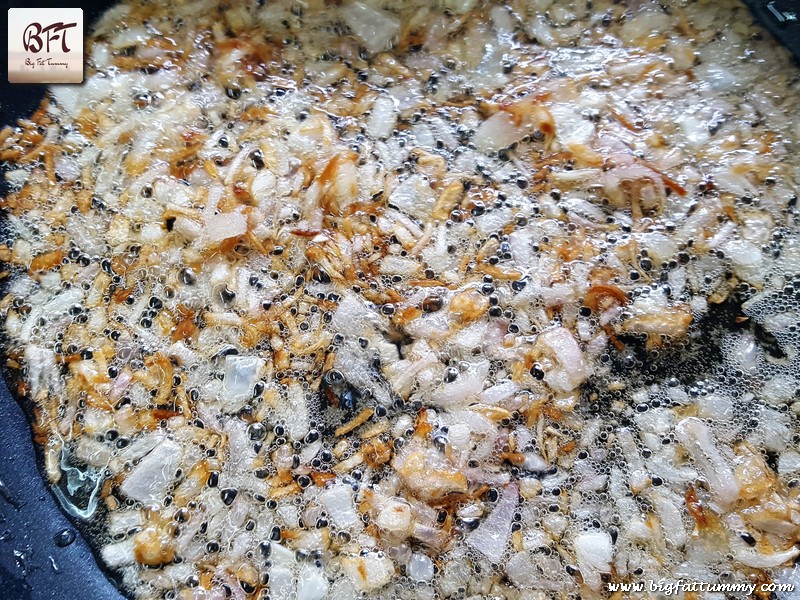 Step 4: Put the fish with the marinade into the pan, season with salt, mix and cook on low heat for 5 minutes.
Step 5: Add ¼ cup hot water and continue cooking on low heat till the oil separates.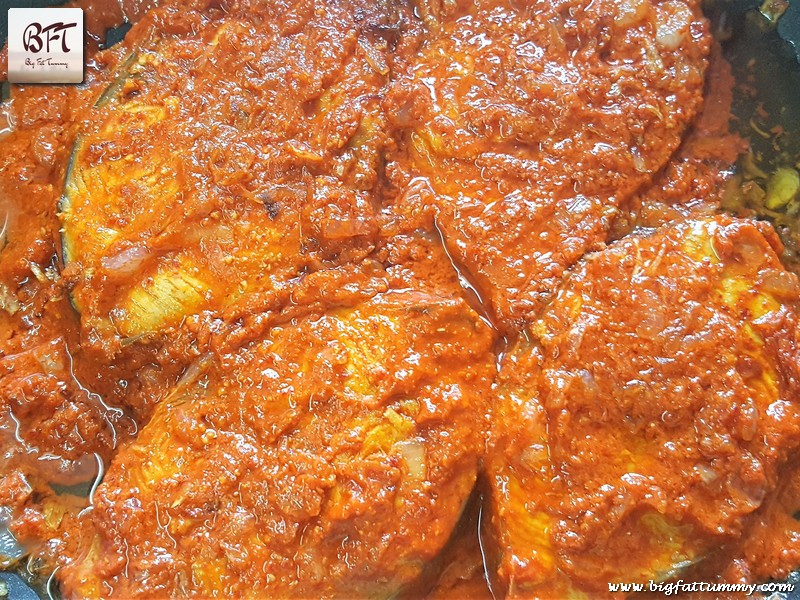 Your King Fish Molho is ready to be served. You can also refrigerate it for a day or two, to enhance the taste.