The Dahi Kadi is a simple preparation using a few ingredients. You can prepare this yogurt curry in a few minutes. The tangy curry goes very well with rice and is very good to eat in the summers. Whenever, we're back home from a long vacation, this is the curry we prepare to revive our taste buds. You'll be surprised with how easy it is to make and I bet you'll be making it often.
Serves: 4 to 6 Persons
Prep. Time: 15 Mins.
Cooking Time: 12 mins.
Ingredients:
Thick Full Cream Curds – 500 gms
Onion (chopped) – 2 small
Garlic (peeled) – 8 to 10 cloves
Curry Leaves – 2 sprigs
Green Chillies (slit) – 2 to 3
Green Corriander (chopped) – 1 tbsp.
Cumin Seeds – 1 tsp.
Turmeric – ¾ tsp.
Hing [Asafoetida] – ¼ tsp.
Oil – 2 to 3 tbsp.
Salt – 1 tsp. or to taste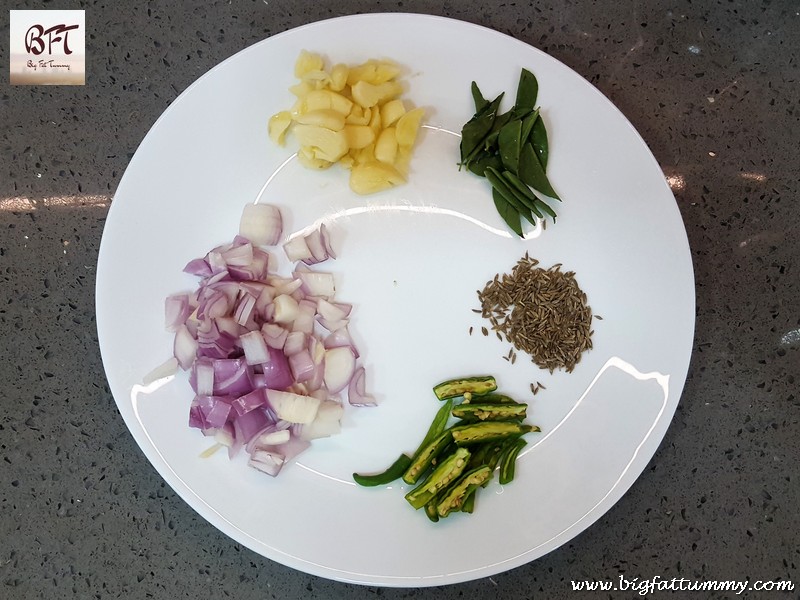 Step 1: Take the curds in a bowl and add 400 ml water. Add the turmeric and hing and whisk till smooth. Keep aside. Crush the garlic lightly using a pestle.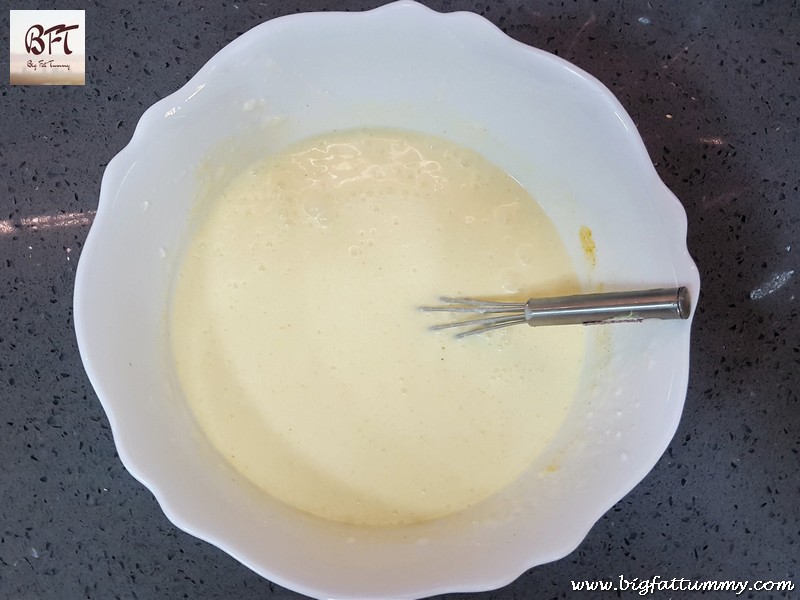 Step 2: Take a heavy bottomed vessel and heat the oil and splutter the cumin seeds. Immediately add the garlic and sauté for 30 seconds on low heat. Then add the curry leaves and chillies and sauté for a minute. Add the onion and sauté till translucent (the onion must not become soft but must be crunchy).
Step 3: Next add the whisked yogurt and salt and stir continuously on low heat. Once you see some steam arising, take off the heat. Garnish with corriander, cover with a lid and keep aside for 10 minutes before serving.
Notes:
The entire time you are cooking make sure you do it on low heat.
At no time must the curry come to a boil or the curd will slit.
If reheating, do it on low heat while stirring continuously till warm.
If the curd is not thick, add less water.