This is a quick and easy recipe that is to be served with rice. The mildly spiced creamy coconut milk and egg complement each other. The eggs are poached in the gravy, definitely better than just dropping in boiled eggs into the curry. The Goan egg drop curry is a lip smacking creamy curry.
Serves: A Family of Four
Prep. Time: 20 Mins.
Cooking Time: 10 to 12 Mins.
Ingredients:
[ Standard Measure – 1 cup = 200 ml.]
Eggs – 6
Onion (finely chopped) – 1 medium
Green Chillies (slit) – 2 to 3
For the Spiced Coconut Milk:

Coconut (grated) – 1 medium (1 ½ cup)
Tamarind – 1 small marble sized ball
Jeera [Cumin] Seeds – ½ tsp.
Corriander Seeds – 2 tsp.
Garlic – 2 cloves
Kashmiri Chillies (deseeded) – 6
Turmeric – 1 tsp.

Oil – 1 tbsp.
Sugar – ½ to 1 tsp.
Salt – 1 tsp.
Step 1: Grind all the ingredients for the coconut milk to a fine paste with 2 ½ cups water. Extract the spiced coconut milk from the ground masala paste using a fine mesh sieve.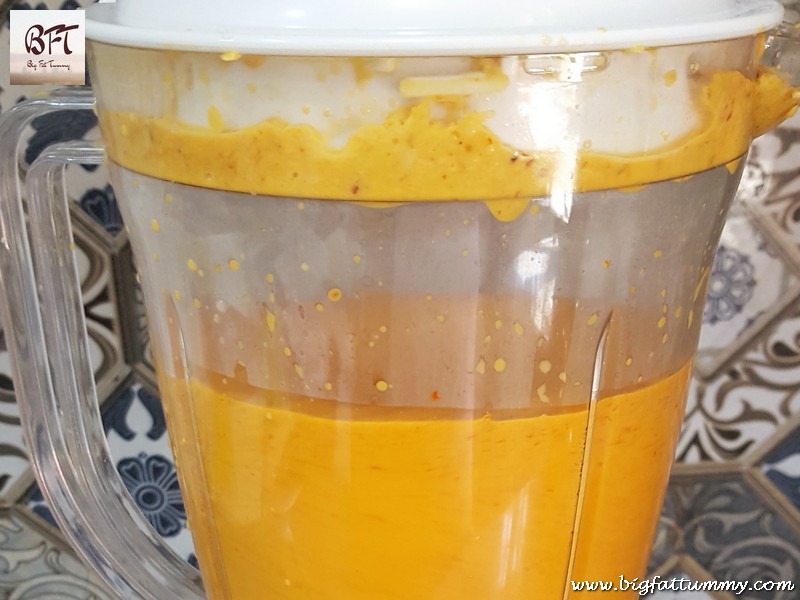 Step 2: Heat 1 tbsp. oil in a vessel and fry the onion till soft. Add the spiced coconut milk, sugar and 1 tsp. salt and bring it to a boil on medium heat.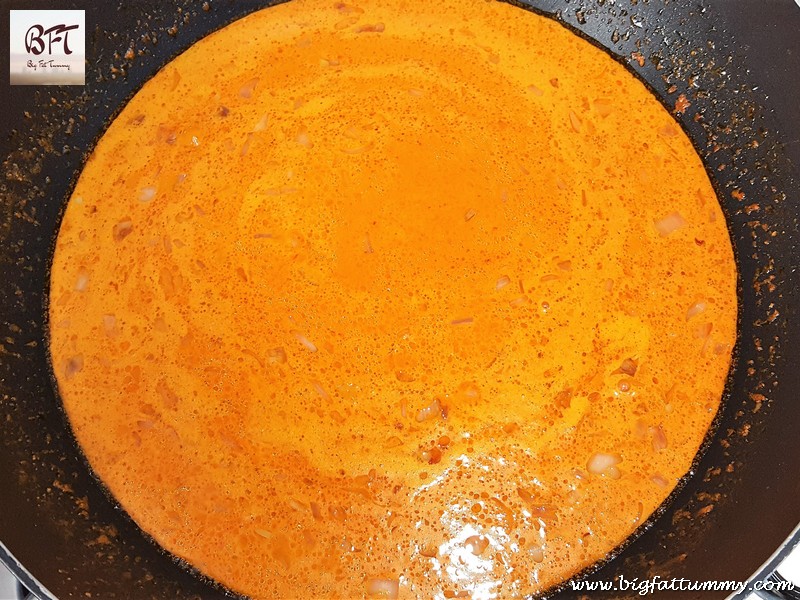 Step 3: Bring the curry to a boil and then lower the heat. Break an egg and slowly lower it into the curry. Spoon the hot curry over the egg till it develops a form. Do this for all the eggs. Half cover the vessel and let it cook on medium heat for 2 minutes. Do not use a ladle to stir.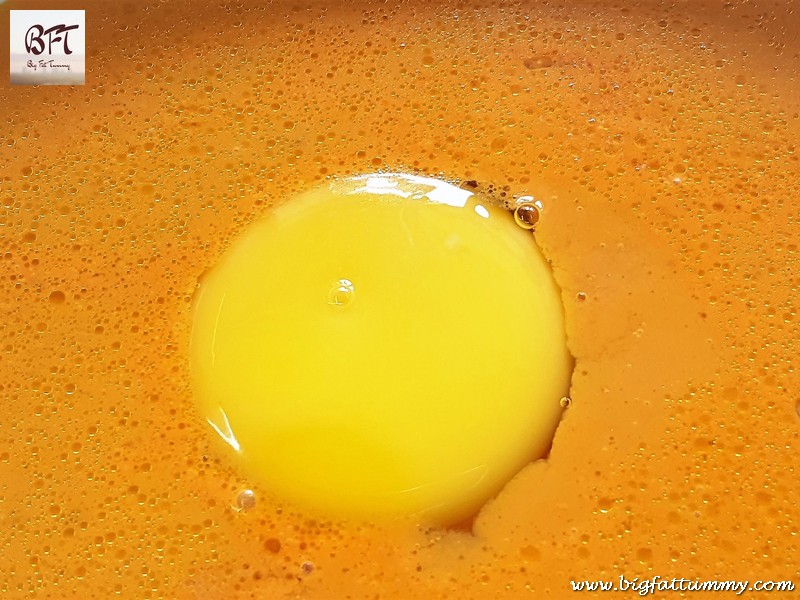 Step 4: Check for salt, add if required. Switch off the heat and garnish with the green chillies. Keep covered for 15 minutes before serving.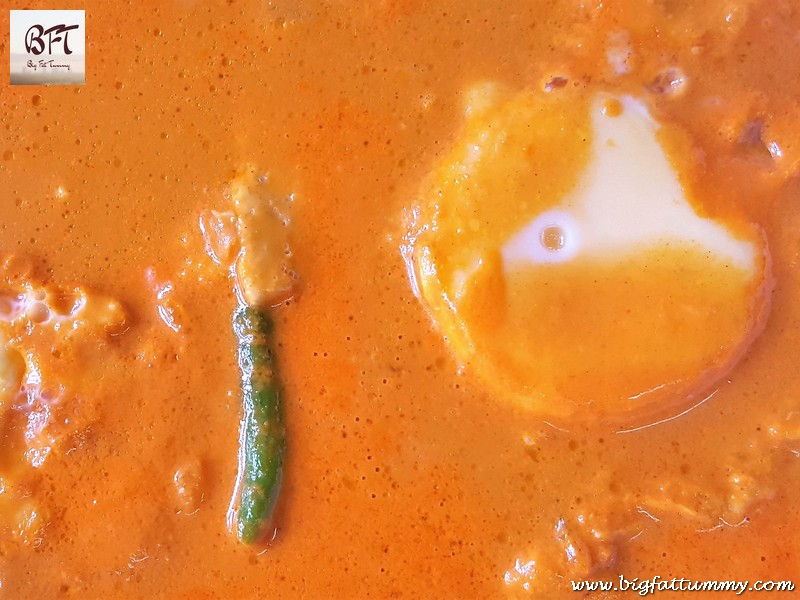 Tip:
Break the egg in a small bowl and then use the bowl to tip it into the gravy. This has two benefits – one you don't burn your fingers and the other you can check if the egg is good. A bad egg will spoil your curry.
An electric stone grinder will give your curry a better taste.
We like to keep the eggs a bit undercooked.