The Mixed Vegetable Mayo Salad is an easy to make cold salad. It uses the commonest of vegetables and yet tastes wonderful. You may choose to eat this salad by itself or serve it as a side. It is a great make for your parties or get-togethers.
Serves: A Family of Four
Prep. Time: 15 Mins.
Cooking Time: 25 Mins.
Ingredients:
[ Standard Measure – 1 cup = 25- ml ]
Potatoes (peeled & cubed) – 4 medium
Carrot (peeled & cubed) – 1 small
French Beans (stringed & chopped) – 6 to 8
Fresh Corn Kernels – 1/3 cup
Mayonnaise – 1/3 cup or to taste
Pepper Powder – a pinch
Sugar – ½ tsp
Salt – ½ tsp. + a pinch or to taste
Step 1:     Boil the potatoes with a ½ tsp. salt till done and then strain and keep aside.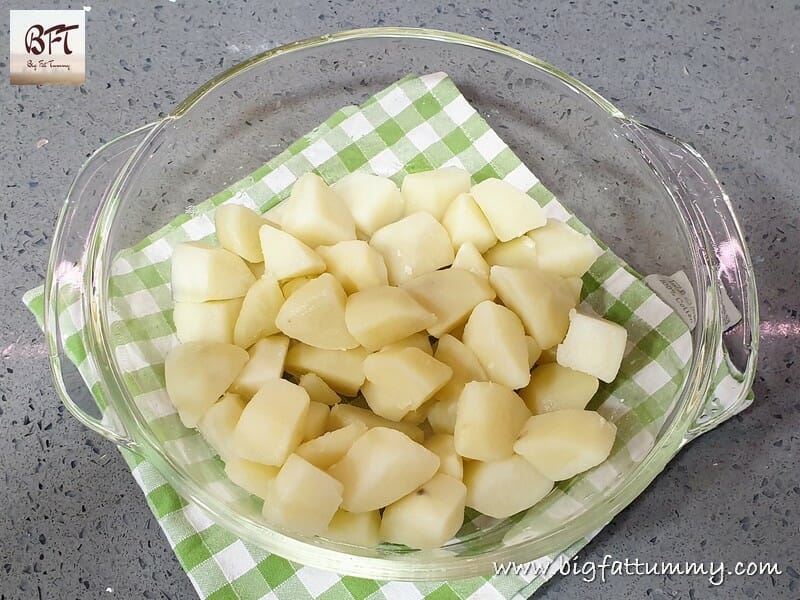 Step 2:     Boil enough water in a vessel for the rest of the vegetables. Add the remaining salt and sugar and the carrot and corn. Boil for 8 to 10 minutes.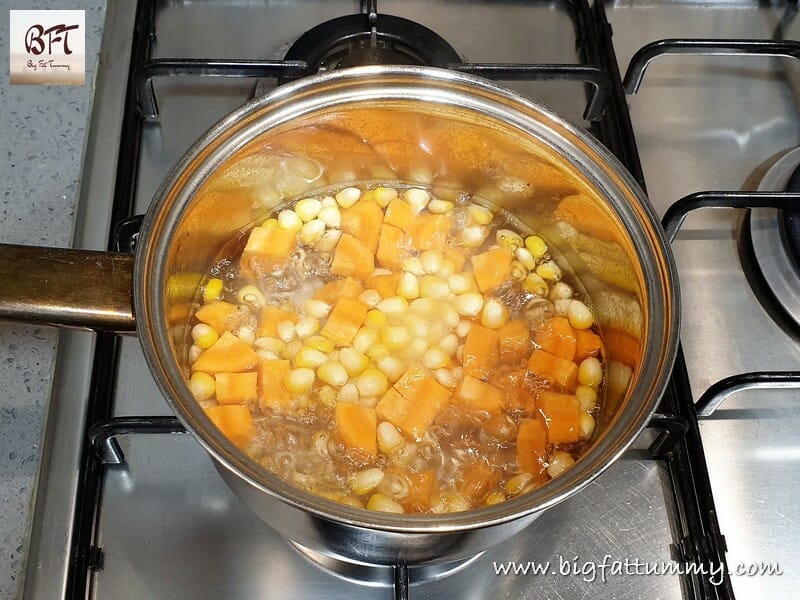 Step 3:     Next add the French beans and boil till done.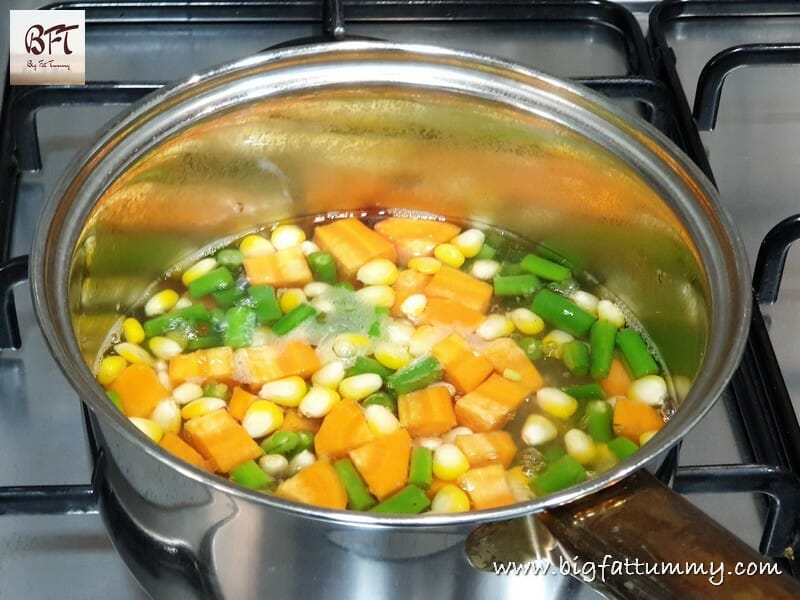 Step 4:     Strain the vegetables and put them in a bowl with ice cold water (This helps to retain their colour).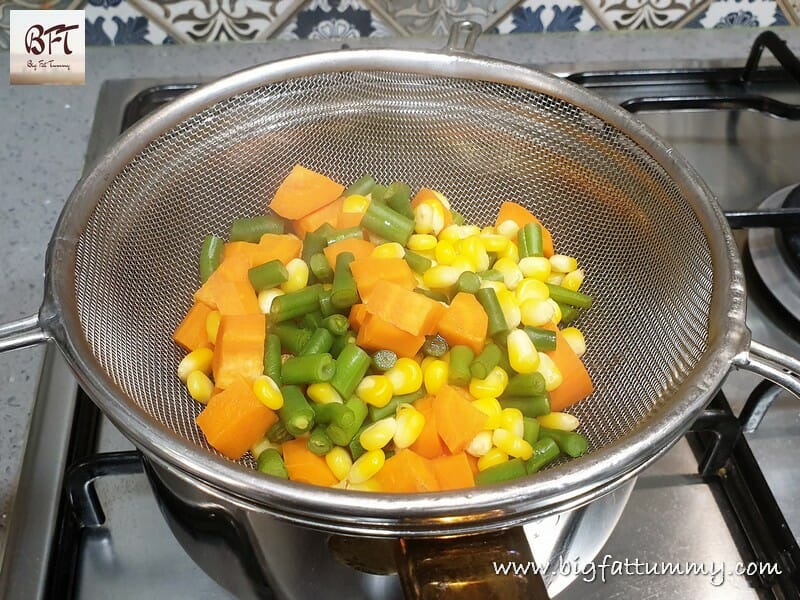 Step 5:     After 5 minutes, strain the vegetables well and add to the potatoes. Give a mix.
Step 6:     Add the mayonnaise and mix gently. Season with freshly ground pepper. Check for seasoning and add if required. Place in the refrigerator. Serve chilled.