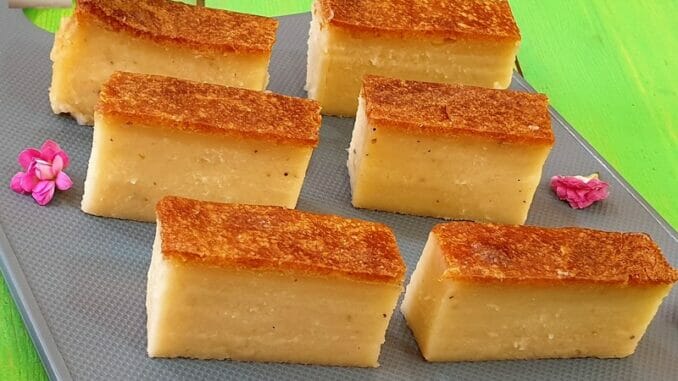 Simple, easy peasy, quick, instant are adjectives synonymous to www.bigfattummy.com. In the same vein, here is an easy to make Goan Sweet, Potato Bebinca or Bibic / Bibik. As the name suggests, the dish uses potatoes and is an easier to make cousin of the famed Goan Bebinca. If you follow the simple steps below you will have made a mouthwatering sweet, that will more than satisfy your yearnings for a traditional Goan sweet.
Yield: About 1 Kg.
Prep. Time: 40 Mins
Baking Time: 105 Mins
Ingredients:
Potatoes (peeled & boiled) – 500 gms
Thick Coconut Milk – 400 ml (click here)

or canned or reconstituted

Egg Yolks – 6
Maida [APF] – 50 to 100 gms (see notes)
Sugar – 350 to 400 gms
Pure Ghee – 5 tbsp. + 1 tsp.
Green Cardamom – 10 to 12
Salt – ¼ tsp.
Step 1:     Grate the boiled potatoes whilst still warm and keep aside.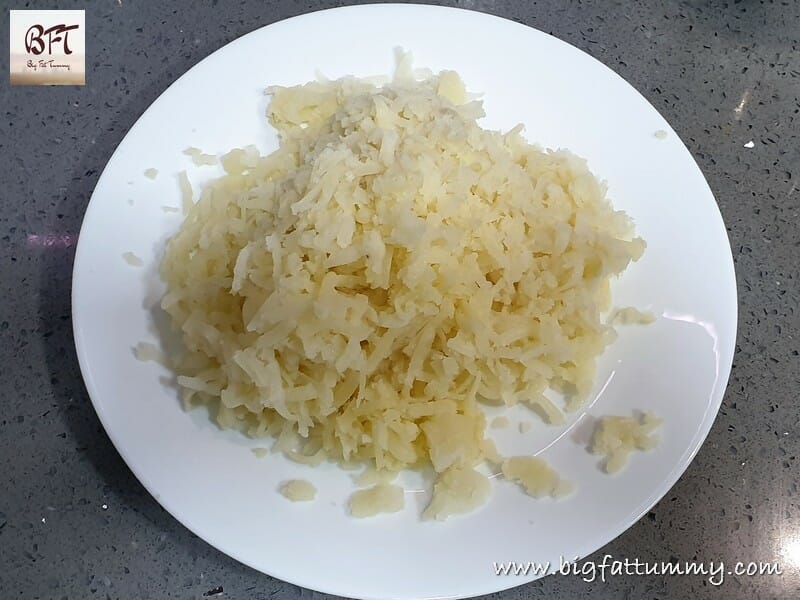 Step 2:     Take some of the sugar and the cardamom seeds (seeds only) and grind to a fine powder. Then add the remaining sugar and powder. Transfer to a bowl and keep aside.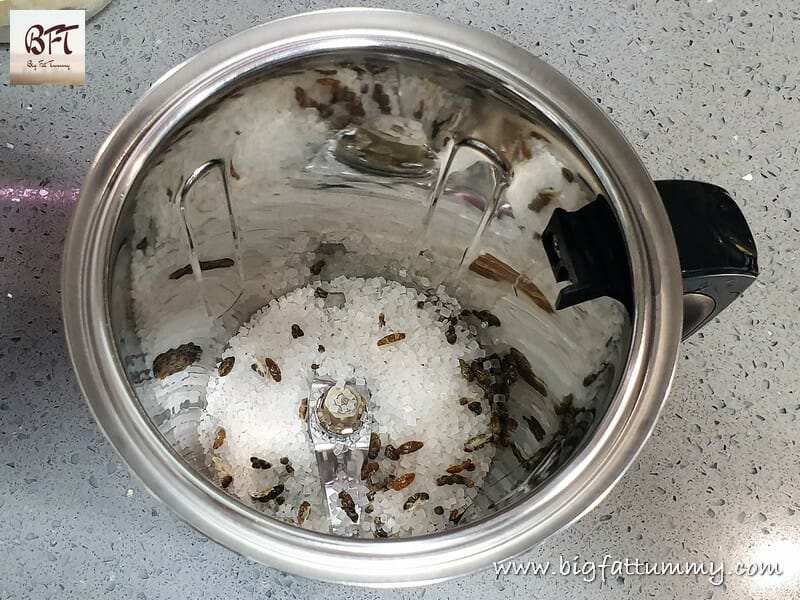 Step 3:     Take ½ the quantity of potatoes and ½ the sugar-cardamom with 2 ½ tbsp. of ghee and 3 of the egg yolks in a grinder jar and whisk till smooth. Transfer to a bowl. Do the same with the rest of the remaining same ingredients. Keep aside.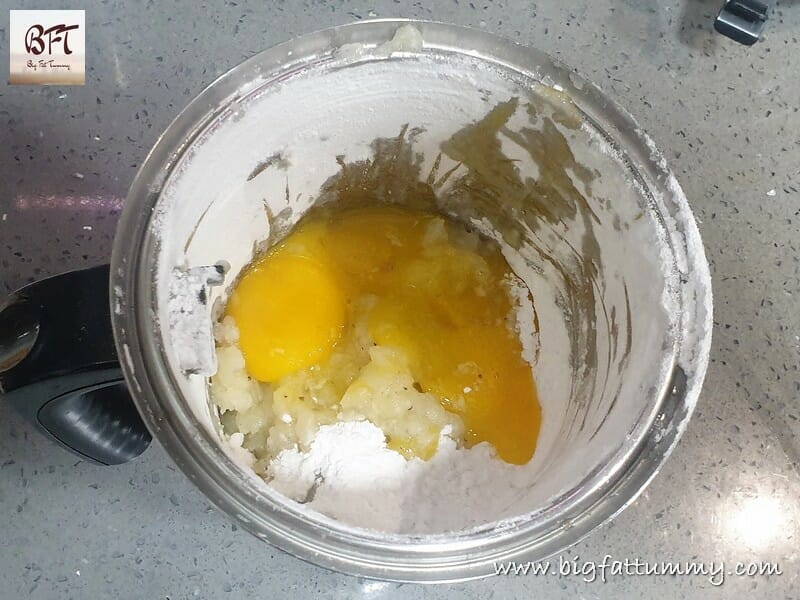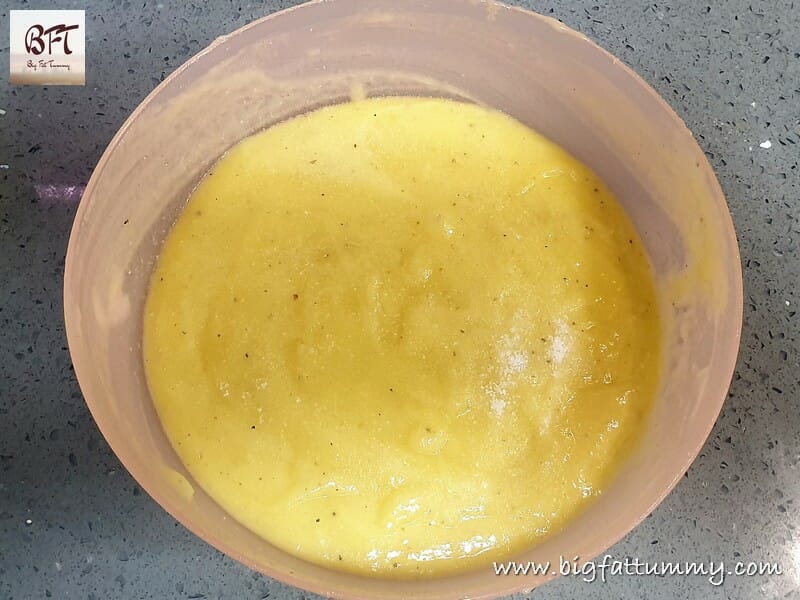 Step 4:     Take the coconut milk and the flour in a large vessel and whisk till smooth and lump free.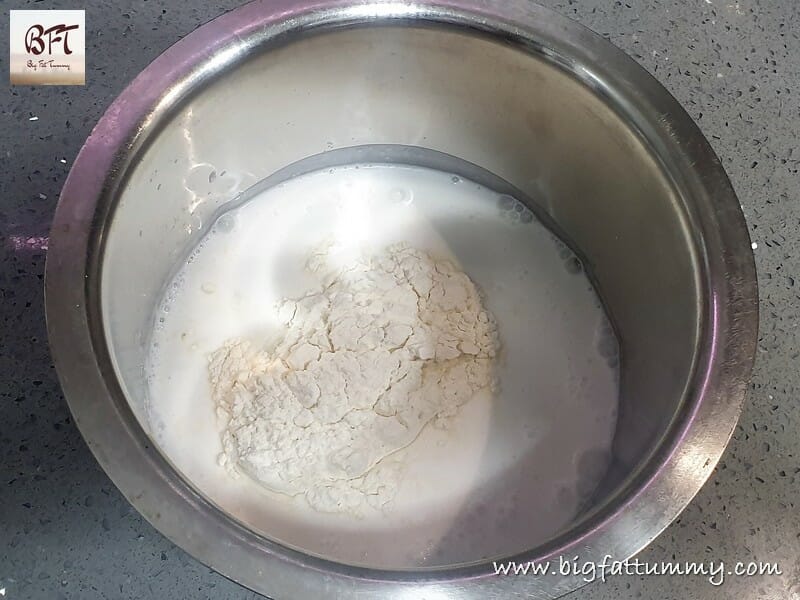 Step 5:     Add the blended potato mixture to the coconut milk – flour mix. Add the salt and whisk with a hand whisk till smooth.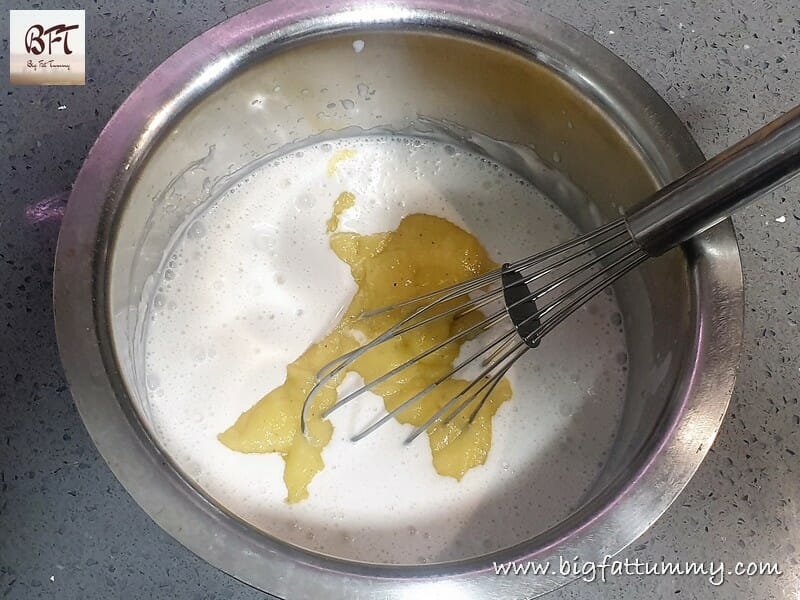 Step 6:     Set your oven to pre-heat at 180° C for 15 minutes.
Step 7:     Take a baking tin (8 x 6 inch) and grease with 1 tsp. ghee. Pour the Potato Bebinca Batter into this tray and tap to remove any air bubbles.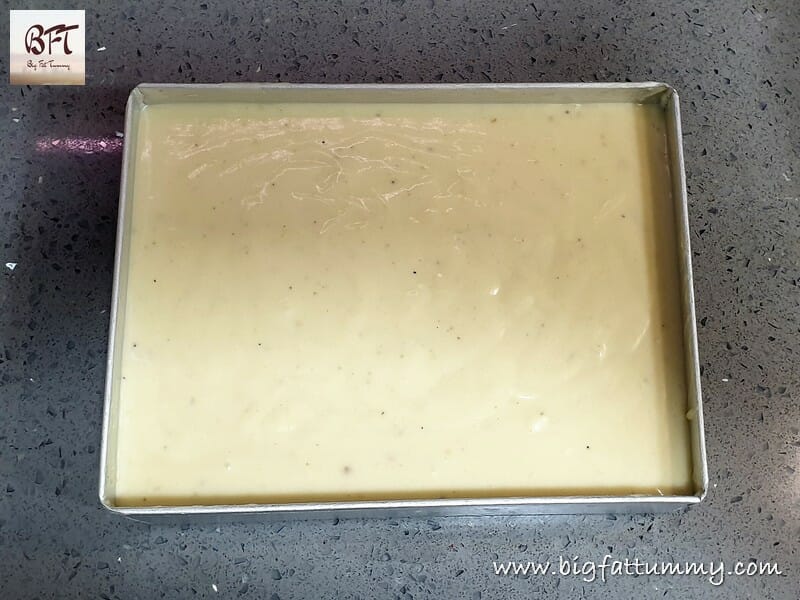 Step 8:     Bake at 180° C for 30 minutes on the middle rack. Then lower the temperature to 150° C and bake for another 75 minutes. The batter will rise above the tray, then brown and then settle. Switch off the oven and let the Potato Bebinca rest in the oven without opening it for another 30 minutes. Then remove from the oven and leave aside to cool for 2 hours before de-moulding.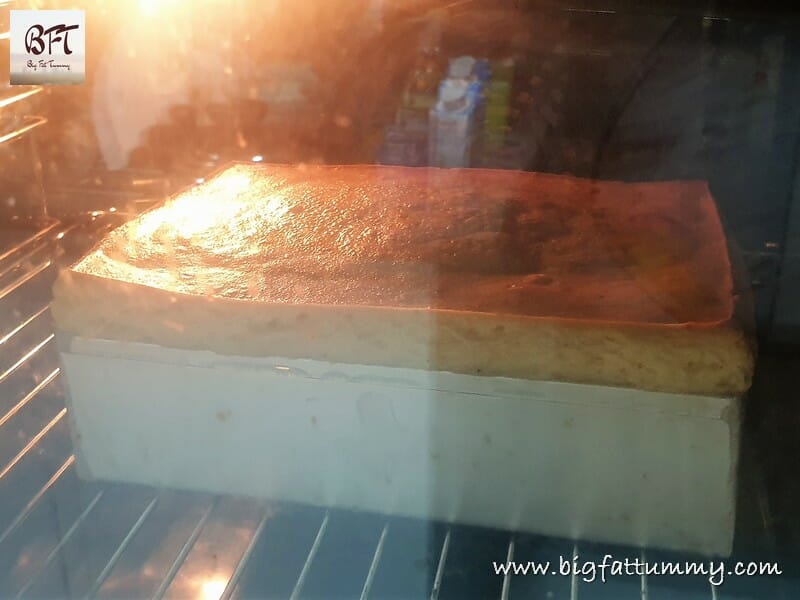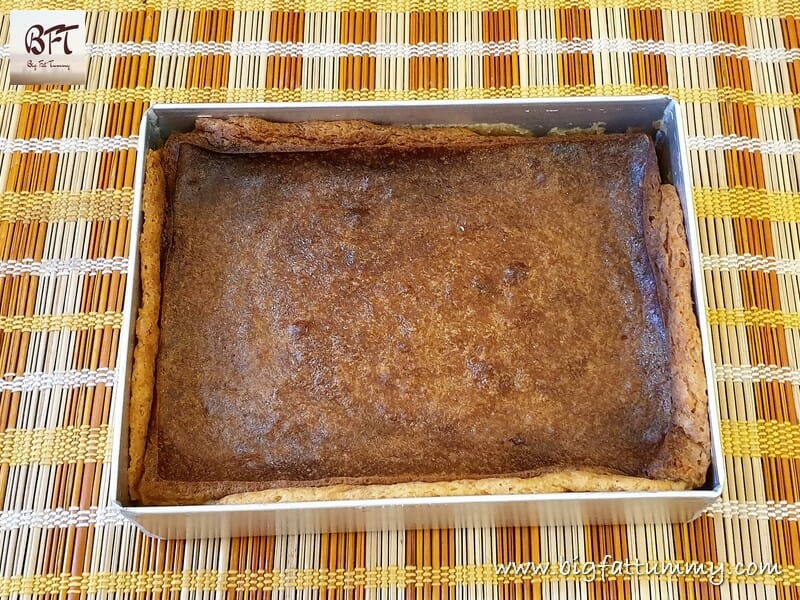 Notes:
With 50 gms of maida you will get a pudding like sticky consistency but it taste fab and with 100 gms a firmer one and still tastes fab 🙂 . You can choose to alter the flour within this range to your liking. I make it both with 50 gms and 100 gms
Use Fresh Cardamom Seeds only. Do not use cardamom powder.
The range given for the sugar also depends on your sweet tooth.
The Potato Bebinca does not have a high shelf live and if you keep it in the refrigerator, serve at room temperature or microwave for a few seconds. It should stay good for 2 to 3 days without refrigeration and about a week in the refrigerator.