The Goan Beef Jeerem Meerem is made using the Jeerem Meerem Spice powder. The main spices in this spice powder are Cumin and Black Pepper. The curry with beef using this spice powder is water based and easy on the stomach.
Serves: 8 Persons
Prep. Time: 15 Mins.
Cooking Time: 40 Mins.
Ingredients:
Beef (boneless, cubed) – 1 kg.
Onions (sliced) – 2 medium
Tomato (blanched – see here, de-skinned and chopped) – 1 large
Potatoes (peeled, cubed & soaked in cold water) – 3 medium
Light Green Chillies (deseeded & slit) – 2
To be Ground Coarsely:

Garlic – 10 cloves
Ginger – 1 inch

Jeerem Meerem Powder (see here) – 2 tbsp.
Tamarind (soaked in 250 ml hot water for 20 Mins.) – 1 big lime sized ball
Lime – 1 medium
Oil – 2 tbsp.
Sea Salt – 1 tbsp. or as needed
Step 1: Wash the beef and drain well. Apply the salt, juice of the lime and 1 tbsp. jeerem meerem powder and leave aside for an hour to marinate.
Step 2: Later, heat 2 tbsp. oil in a pressure pan and sauté the onions till light golden on medium heat. Add the coarse ginger-garlic and sauté for a minute. Add the chopped tomato and continue to sauté for another 2 minutes. Reduce the heat to low and add the remaining 1 tbsp. of jeerem meerem powder and sauté for a minute.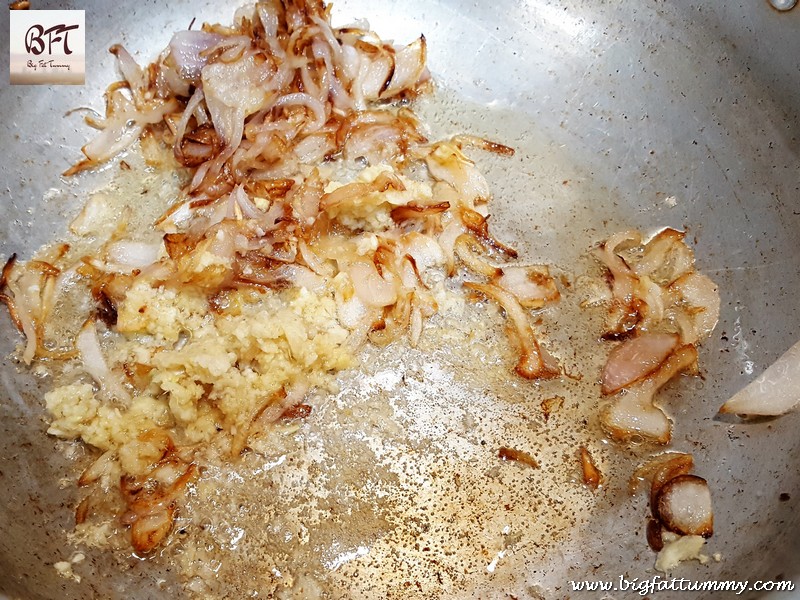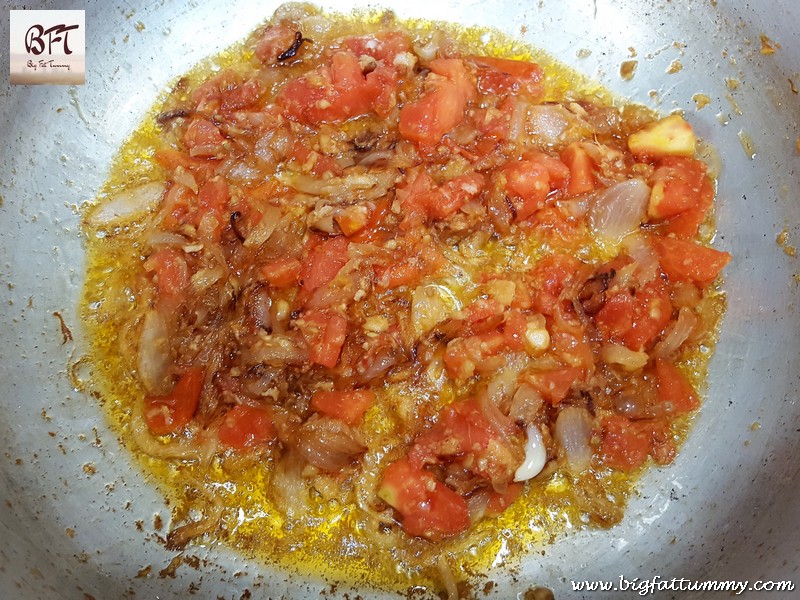 Step 3: Add the marinated beef and sauté on high heat for a minute or two till the colour of the beef changes. Lower the heat and continue cooking on low heat for 8 to 10 minutes, stirring in between, till the liquids of the beef are released.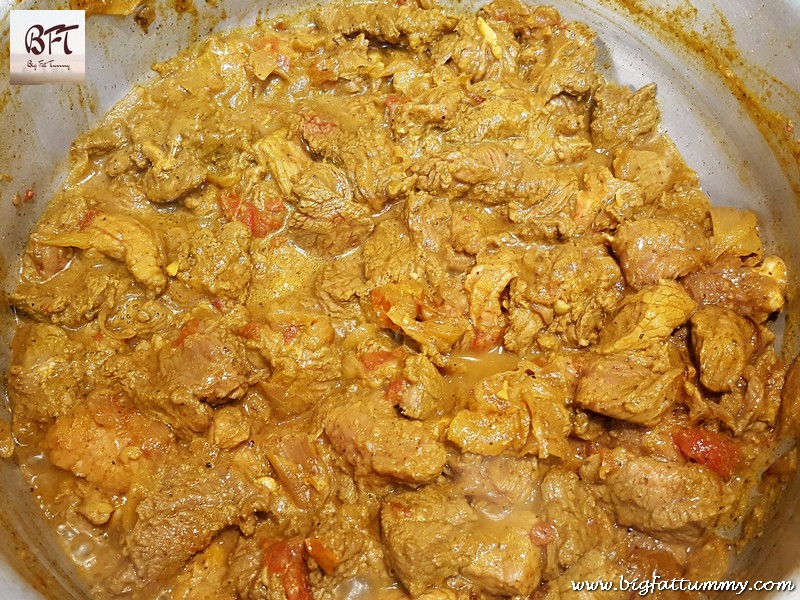 Step 4: Pulp and strain the tamarind pulp into the pan and mix. Add 50 to 75 ml hot water (if needed) and close the lid of the pressure pan. Cook on high heat till the 1st whistle and switch to low heat. Cook for 20 to 25 minutes.
Step 5: Switch off the heat and wait for 5 minutes before releasing the pressure. Open the lid and add the green chillies. Switch on the heat. Drain the potato pieces and add to the vessel. Check for salt and add if required. Put the lid back on and cook on medium heat till the 1st whistle. Switch off the heat and let the pressure release naturally.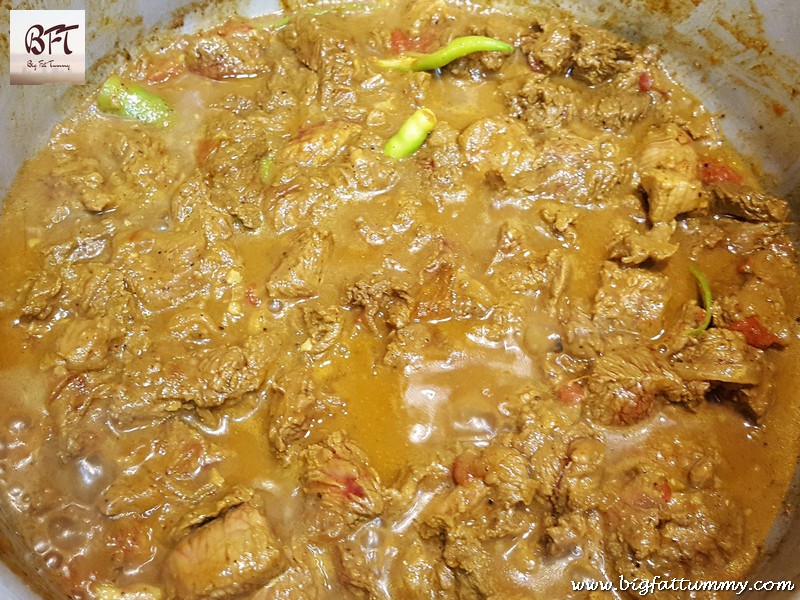 Note:
You can cook the meat is a vessel instead of the pressure cooker if you get a good cut of meat. In this case add the potatoes after 15 minutes of cooking time.