The Desiccated Coconut Cookies are light and chewy, almost like a macaroon. They use a few ingredients, take very little time and effort to make and yes, also taste yum.
Yield: 24 Cookies
Prep. Time: 20 Mins.
Baking Time: 20 Mins.
Ingredients:
Desiccated Coconut – 175 gms
Castor Sugar – 175 gms
Milk Powder – 10 gms
Egg whites – 2
Glace Cherries (cut into bits) – 6
Step 1: Whisk the egg whites. Then add it to the castor sugar and whisk for 2 minutes.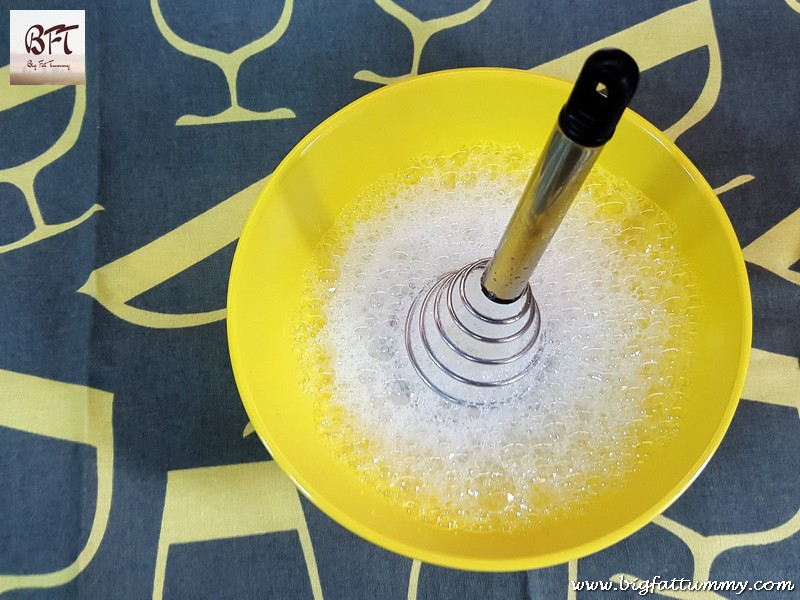 Step 2: Add the milk powder and continue mixing with the wire whisk for another two minutes.
Step 3: Next add the desiccated coconut, 2 tbsp. at a time and mix well until you use all the coconut and a dough is formed. Leave aside for 12 to 15 minutes (no longer).
Step 4: Set your oven to pre-heat at 200° C for 15 minutes. Meanwhile line a cookie tray with parchment / grease proof paper.
Step 5: Make tiny balls of the dough (the size of big marbles) and place on the tray. Put a piece of the cherry on the top of the ball. Do this till all the dough is used. Lower the temperature of the oven to 180° C and place the tray in to the oven and bake for 20 minutes. When done remove the tray and allow to cool.