ShellFish Sukkem is a Goan preparation of Clams [Kube / Tisryo] that is mildly spicy / tangy and also sweet at the same time because of the use of coconut. This dry dish is served as a side with rice. If you are looking for a Shell fish curry (Tisryo Korop), you can find it here.
Serves: 4 Persons
Prep. Time: 15 Mins. + 2 Hrs. (soaking)
Cooking Time: 20 Mins.
Ingredients:
Shellfish – 60 to 65 medium sized
Coconut (grated) – 3 tbsp.
Onion (finely chopped) – 2 medium
Green Chillies (finely chopped) – 1 to 2
Garlic (finely chopped) – 8 to 10 cloves
Green Corriander Leaves (finely chopped) – 5 tbsp.
Kashmiri Red Chilly Powder – ½ tsp.
Turmeric Powder – ¼ tsp.
Garam Masala Powder – ½ tsp.
Jeera Powder – ¼ tsp.
Corriander Powder – ½ tsp.
Tamarind (soaked in 3 tbsp. hot water) – 1 small marble sized ball
Sugar – ¼ tsp.
Oil – 2 tbsp.
Salt – ½ tsp. or to taste
Pre-Prep.:
1: Wash the shells thoroughly under running water to remove all traces of sand or dirt particles. Then immerse them in a bowl filled with water for at least an hour (The clams will expel any remaining sand).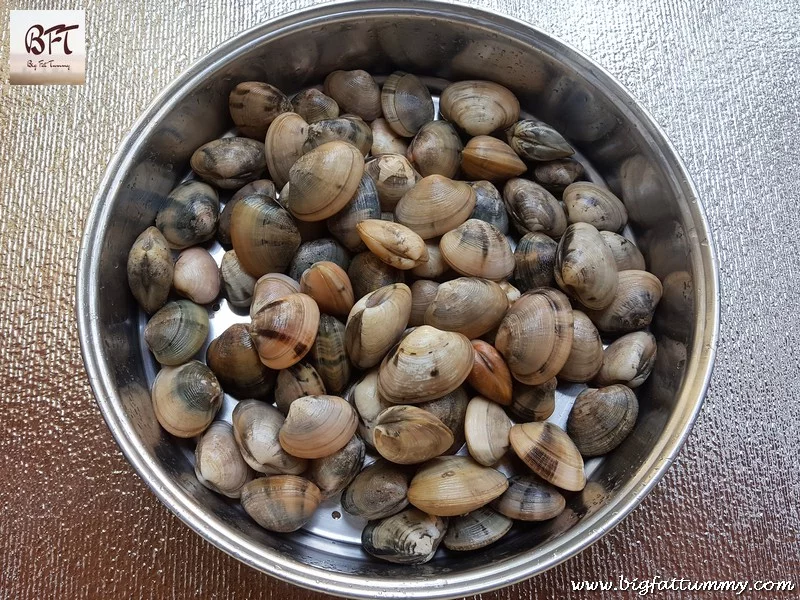 2: After an hour, drain the shells from the bowl, wash them again and place in another clean bowl / container and then place in the deep freezer for 1 ½ to 2 hours (the shells will open up).
3: When the shells have opened up, take another bowl and separate each shell into two, whilst holding over the bowl, taking care to leave the meat on one half of the shell. Collect the liquid that oozes out of the shell in the bowl (we will use this liquid while preparing the shells). Place the half of the shell with the meat on a plate. Discard the other half of the shell.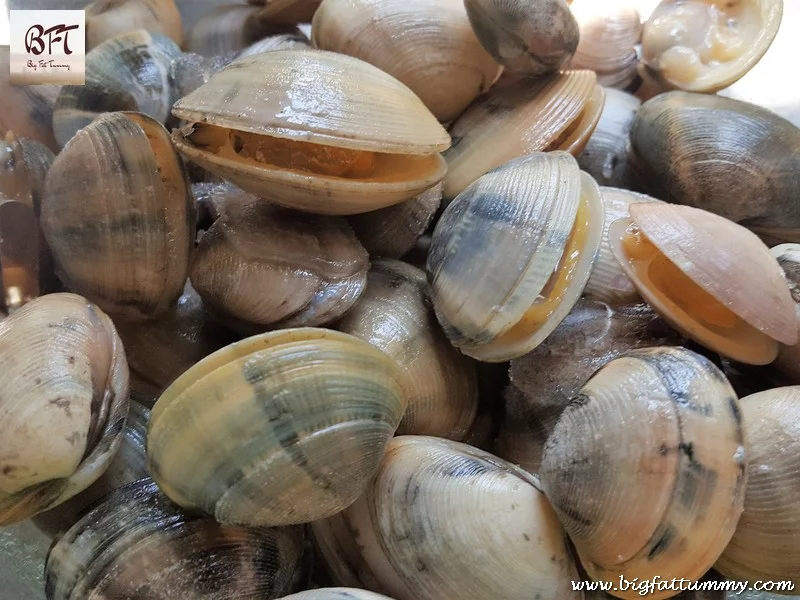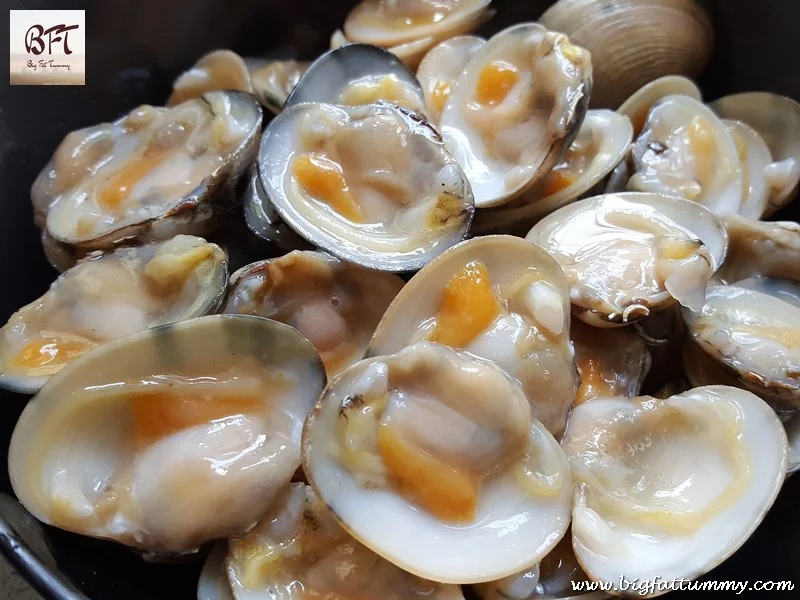 4: Measure and keep all the other ingredients ready. Mash the tamarind and squeeze out the pulp and keep aside.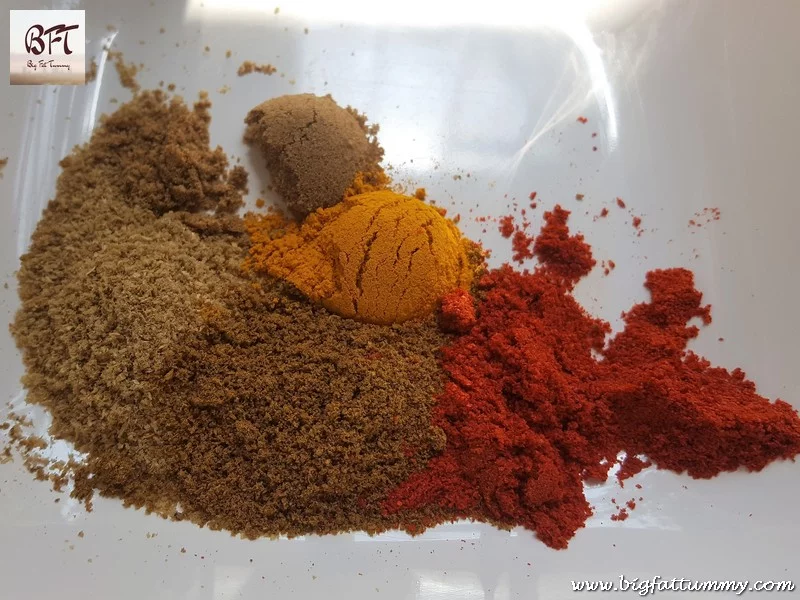 Main Prep.:
Step 1: Heat 2 tbsp. oil in a pan and add the garlic and sauté for a few seconds on medium heat. Then add the green chillies and sauté for 30 seconds. Next, add the onion and sauté for a minute. Switch to low heat.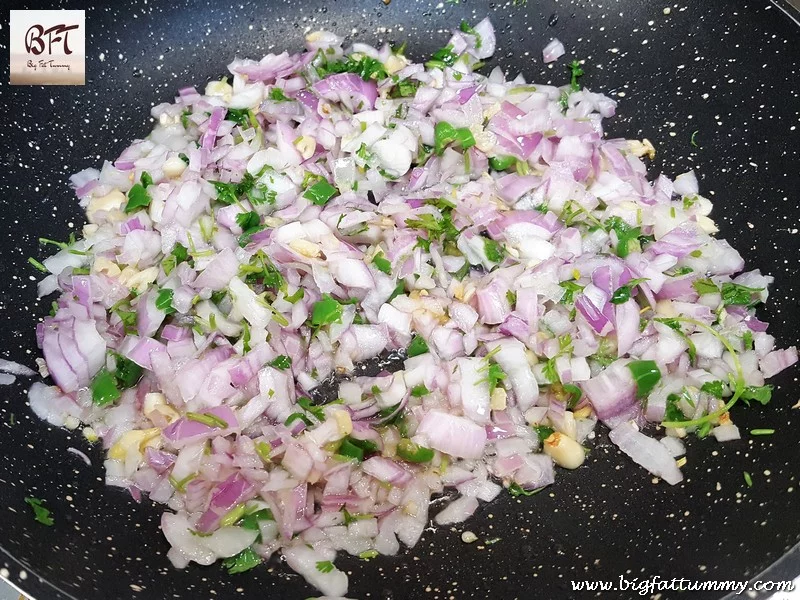 Step 2: Add 2 tbsp. of the chopped corriander leaves and continue sautéing on low heat till the onion is translucent.
Step 3: Add all the powdered masalas and cook for another minute on low heat. Then add the clam halves, another 2 tbsp. of green corriander and mix well. Add the grated coconut, sugar and salt and mix lightly.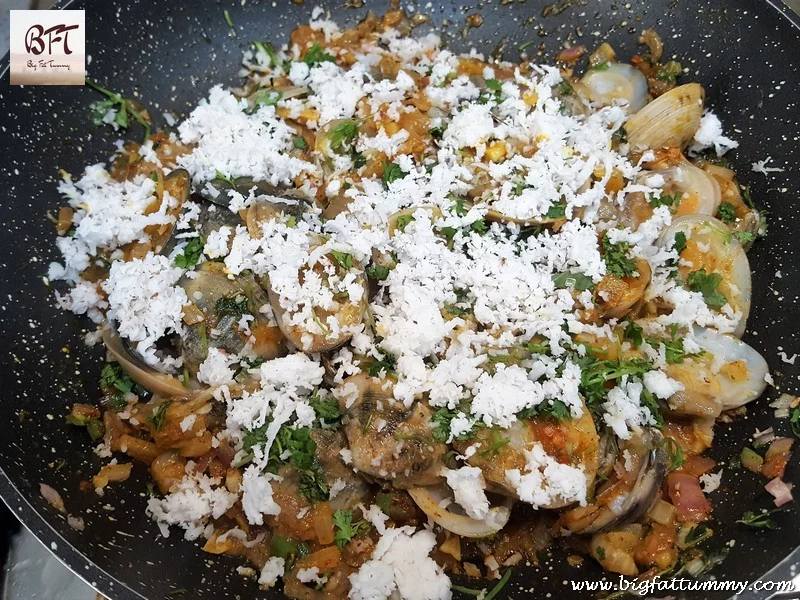 Step 4: Add 2 tbsp. of the tamarind pulp and about 2 tbsp. of the reserved liquids that oozed out shells (use only the top portion of the liquid as the base may contain some dirt). Cook covered for 12 to 15 minutes on low heat till the shells are done. Garnish with the remaining 1 tbsp. of corriander.