Vegetable Croquettes are a very good snack, starter or a tiffin filler for kids. The vegetable croquette I make is so yummy that even my children who always make a fuss to eat vegetables, devour them. Try them out yourself.
Yield: 20 to 24 pieces
Prep. Time: 40 to 60 Mins. + refrigeration
Cooking Time: 3 to 4 minutes for a batch of 4
Ingredients:
[ Standard Measure: 1 cup = 250 ml ]
Carrots (coarsely grated) – 1 cup (3 medium)
Capsicum (finely chopped) – ½ cup (1 big)
Green Peas (fresh or frozen) – ¼ cup (see note below)
Potatoes (boiled, peeled & grated) – 2 medium sized
Onions (finely chopped) – 2 medium
Light Green Chillies (finely chopped) – 2
Green Corriander (finely chopped) – ¼ cup
Lime – 1 small
Ginger-Garlic Paste – 1 ½ tsp.
Kashmiri Red Chilly Powder – ½ tsp.
Corriander Powder – 1 tsp.
Black Pepper Corns (coarsely crushed) – ½ tsp. (optional)
Garam Masala Powder – ½ tsp.
Turmeric Powder – ¼ tsp.
Stock Cube (veg) – 1 small
Slice Bread (ground to crumbs) – 1
Maida [APF] (for the slurry) – 2 tbsp.
Bread Crumbs (fine – for the coating) – as needed
Oil – 2 tbsp. + for deep frying
Salt – 1 tsp. + a pinch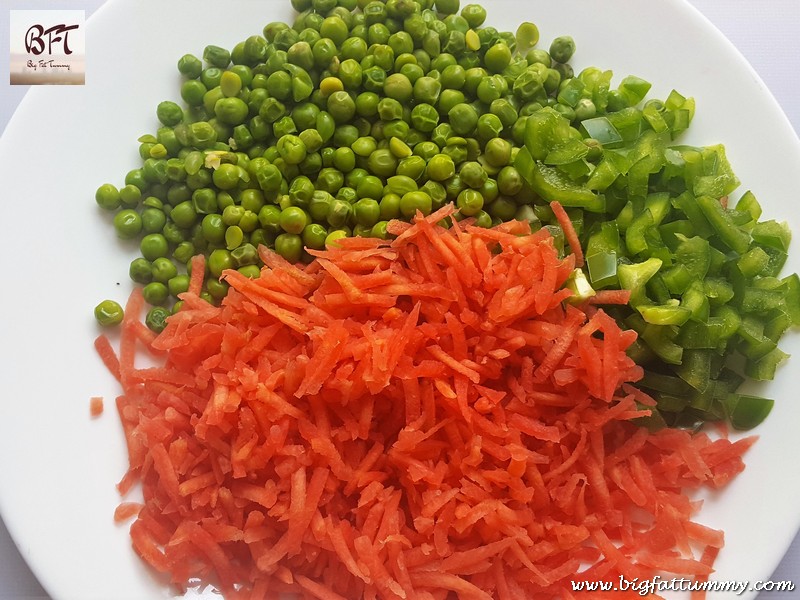 Step 1: Heat 2 tbsp. oil in a frying pan and sauté the onions for a minute on medium heat. Add the green chillies, ginger-garlic paste and sauté for another minute. When the onions turn translucent, add the carrots, capsicum and peas and sauté till the vegetables are slightly cooked.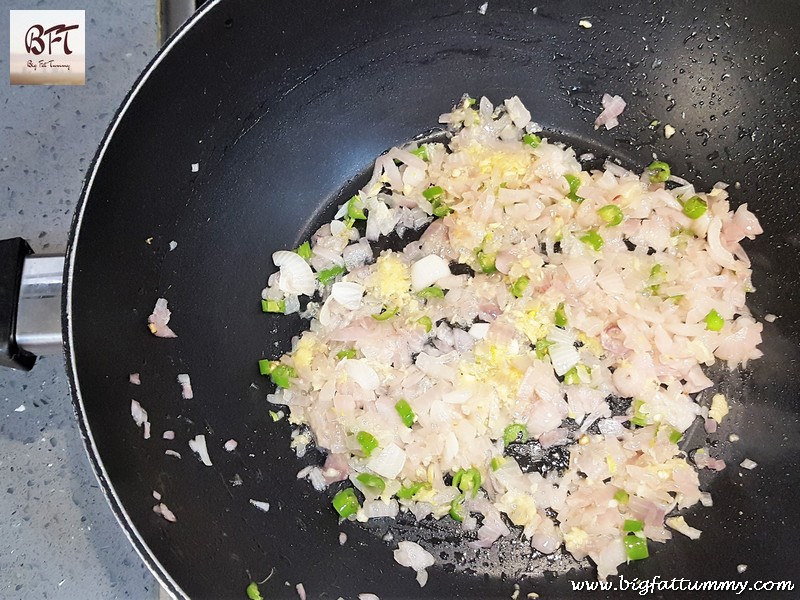 Step 2: Add all the powdered masalas, the crushed stock cube and 1 tsp. salt. Give a mix and cook covered on low heat for 5 minutes.
Step 3: Open the lid and add the juice of the lime and mix well. Add the grated potatoes and mix again. Cook for a minute and then switch off the heat. Add the crumbs of 1 bread slice and mix. Check for salt and add if required. Add the corriander leaves and mix again.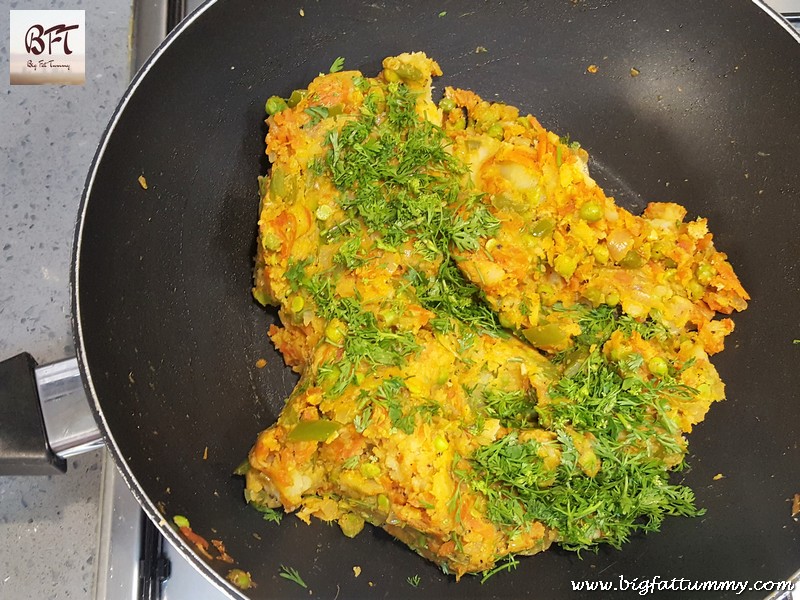 Step 4: Divide the mixture into 20 to 24 equal portions and shape each into a cylinder shaped croquettes.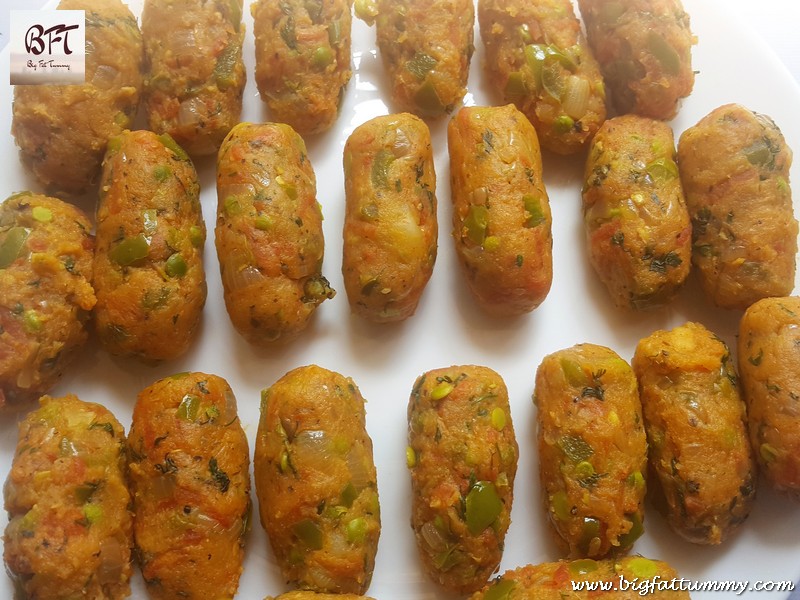 Step 5: Whisk the maida and a pinch of salt with 3 tbsp. water till smooth. Take the breadcrumbs on a flat plate (place the maida slurry and the plate with the crumbs side by side).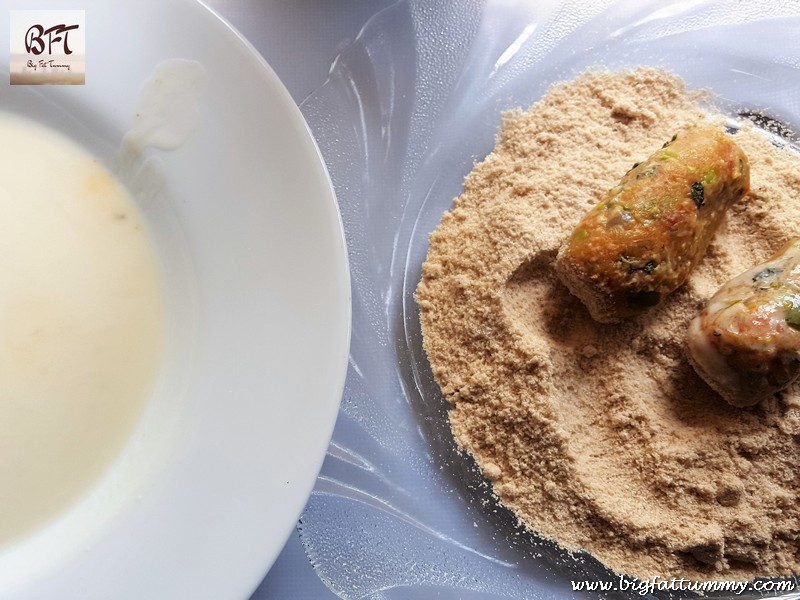 Step 6: Dip each croquette in the maida batter (use a spoon and coat it well), take out and let the excess drip off.. Transfer to the breadcrumbs and roll to coat well. Dust off any extra breadcrumbs. Shape again if required and place on a plate. Cover the plate with cling film and refrigerate for 30 minutes. (or more, until you want to fry them)
Step 7: Deep fry on medium heat, 3 to 4 pieces at a time, until light brown and crisp. Place on absorbent paper towels.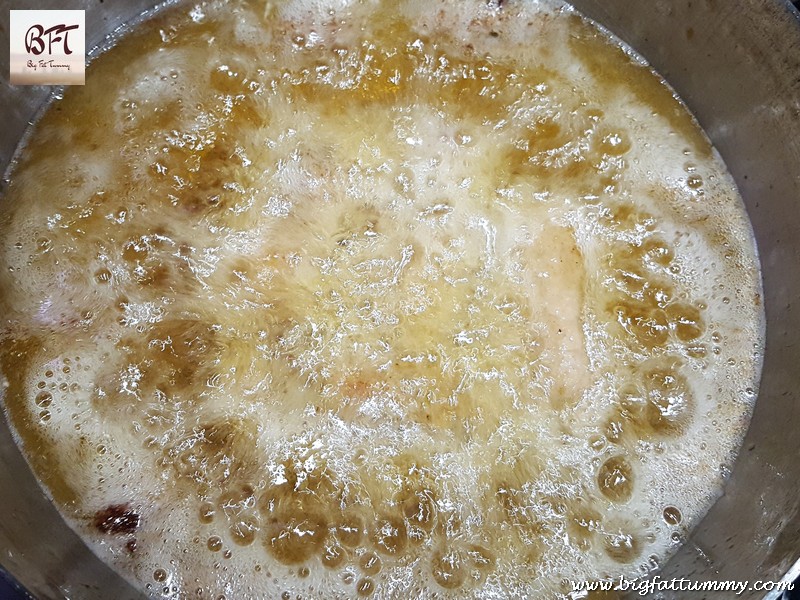 Serve warm with or without a dip of your choice.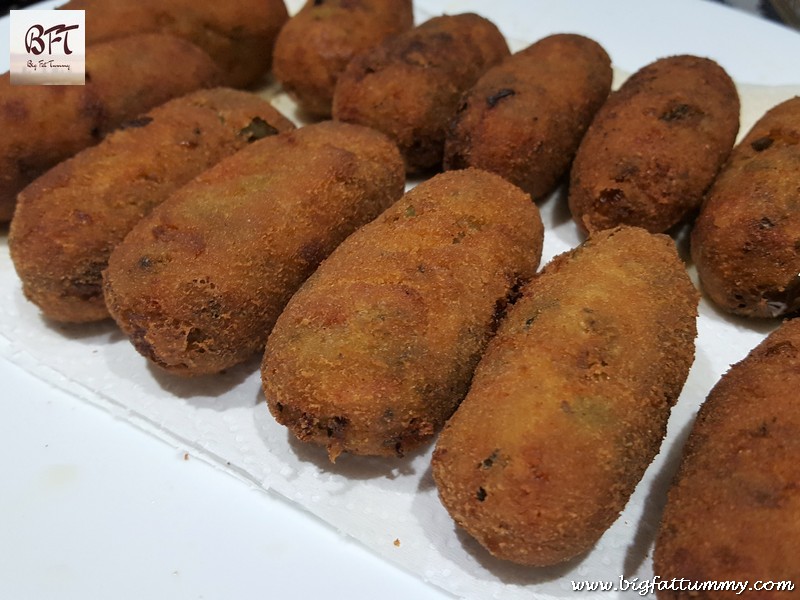 Notes:
For freezing the unfried croquettes, take a freezer safe container and line its bottom with parchment paper. Arrange the croquettes on the parchment paper only in a single layer. Cover and place in the freezer. Always place only in a single layer until frozen. You may have to use many containers if you are going to make large quantities. After they croquettes have frozen, you can place them as a second layer after placing some parchment paper on the first layer.
If the croquettes are frozen, place the croquettes at room temperature for 10 minutes before you begin frying.
If using Fresh Grean Peas, parboil them with a pinch of salt and SBC (optional).