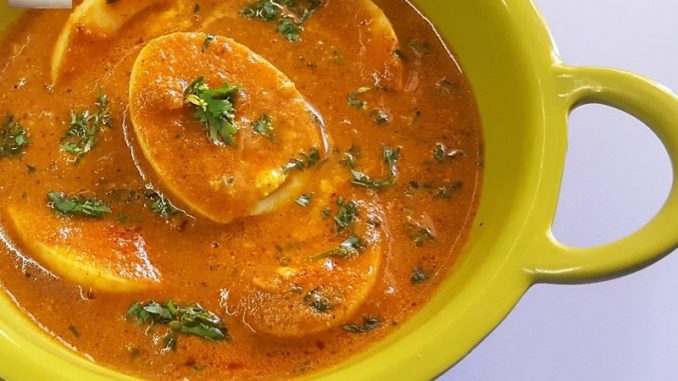 I'm sure you know about the robust coconut curry – the Goan xacuti. It is usually prepared with meat but I was convinced it would taste good with boiled eggs as well. The Madhouse Balcao folks (Read about me) found it innovative and my kids loved the curry too. My kids are usually very fussy about eating the egg yolks but did not complain this time. The food served was wiped clean and they even asked for a second helping. Try this classic recreated with eggs – try the egg xacuti today.
Serves: 4 to 6 Persons
Prep. Time: 15 Mins.
Cooking Time: 45 to 50 Mins. (includes roasting of coconut)
Ingredients:
Eggs (hardboiled & shelled) – 8
Onion (finely chopped) – 1 medium
Tomatoes (quartered) – 2 medium
Green Corriander (finely chopped) – 2 tbsp.
Tia Terezinha's Xacuti Powder (click here) – 2 tbsp.
Stock Cubes (chicken/veg.) – 2 small
Lime – ½
To be roasted and ground fine:

Fresh Coconut (grated) – ½ big
Onions (thickly sliced) – 2 medium
Garlic – 6 to 8

Oil – 3 tbsp.
Salt – 1 tbsp. or to taste
Step 1: Dry roast the coconut in a pan on medium heat till lightly browned and transfer to a plate.
Step 2: Heat 1 tbsp. oil in the same pan and roast the onions and garlic till light brown. Add the roasted coconut to this and mix well for 5 minutes on low heat. Transfer the ingredients to a plate and allow to cool.
Step 3: On cooling, grind the roasted ingredients with the xacuti powder and 200 ml water to a fine paste.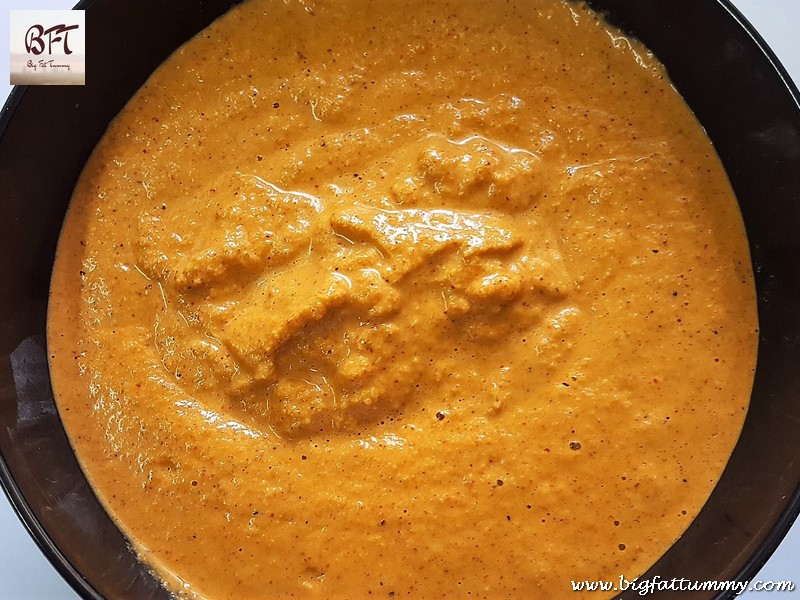 Step 4: Take another pan suitable to make the curry and heat 2 tbsp. oil. Sauté the chopped onion on medium heat till light golden. Add the tomatoes and sauté till they turn soft. Now add the ground masala paste and sauté on low heat for 10 minutes.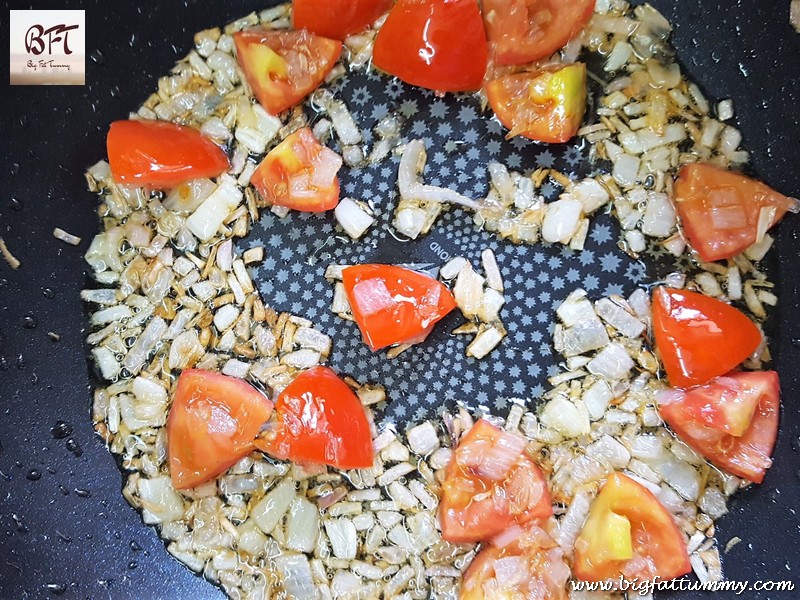 Step 5: Add 200 to 300 ml warm water and mix well. Crumble and add the stock cubes. Simmer on low heat for 8 to 10 minutes.
Step 6: Check for salt and add if required. Cut the boiled eggs into halves and add to the gravy. Squeeze the juice of the lime over the gravy and garnish with corriander. Cook covered for 2 minutes on low heat and switch off the heat. Leave covered till ready to serve.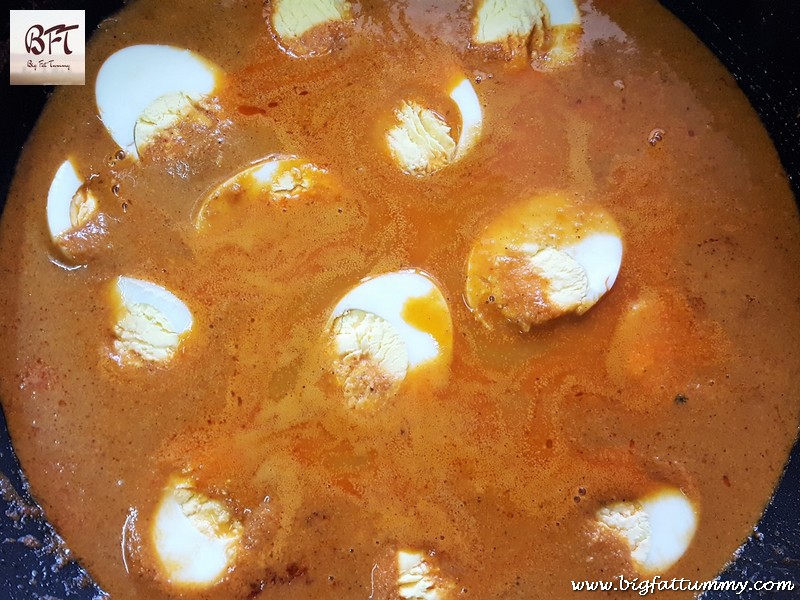 Serve with some finely chopped onion and lime wedge.