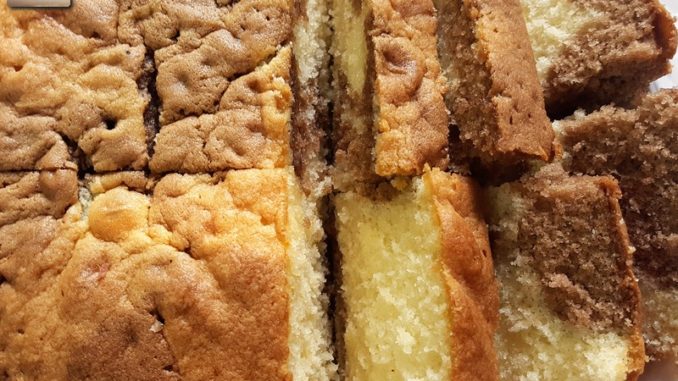 My sisterly neighbour, Caroline Cabral, once shared a piece of cake that she had made. I enjoyed the soft and light texture of the cake and just had to learn to bake it. Caroline obliged and I was shocked with the steps involved. I was in doubt for some time – was dear Caroline giving me the correct recipe. The steps involved were exactly the opposite of what I have ever learnt about baking cakes. But the result restored my faith in Caroline (Sorry for doubting you dear!). And so here follows the recipe for The Marble Cake – bake it and believe. (For an eggless marble cake, click here)
Prep. Time: 20 Mins.
Baking Time: 40 Mins.
Ingredients:
Maida (APF) – 175 gms.
Cocoa – 1 ½ tbsp.
Powdered Sugar – 250 gms.
Eggs – 4
Salted Butter – 175 gms.
Milk Cream – 1 ½ tbsp.
Vanilla Essence – ¾ tsp.
Baking Powder – ½ tsp.
Soda Bi-carbonate – ¼ tsp.
The Powdered Sugar.
Step 1: Line a baking dish [8-inch diameter x 2 inch deep] with parchment / butter paper and keep aside. Preheat the oven at 180° c.
Step 2: Take the butter in a bowl at room temperature. Add the maida and mix well with a wire whisk till it forms a dough like mixture.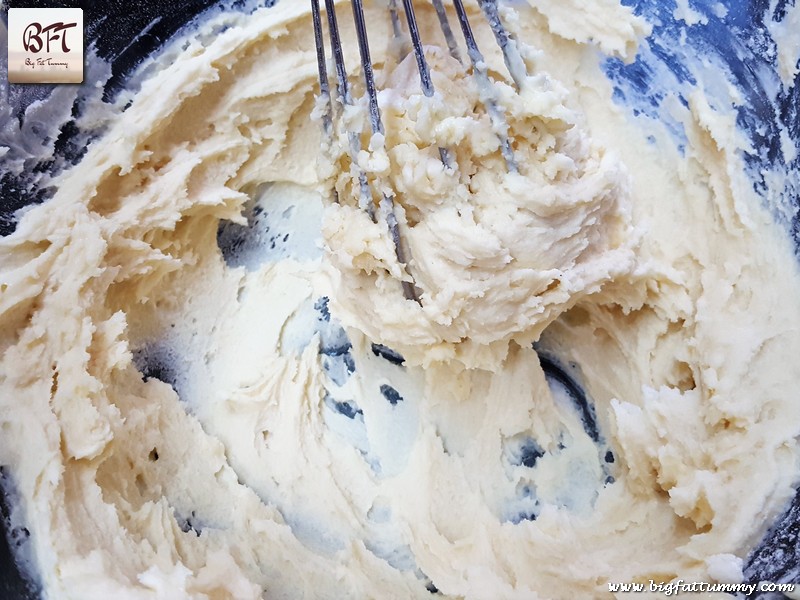 Step 3: Add the powdered sugar and mix again for 3 to 4 minutes, till mixed well. Break an egg in a small bowl to check if okay. Add to the mixture and mix for 2 minutes. Do the same for the next 3 eggs.
Step 4: Next add the milk cream and whisk at a fast pace for 3 to 4 minutes. The more quickly you whisk – the fluffier your cake will be.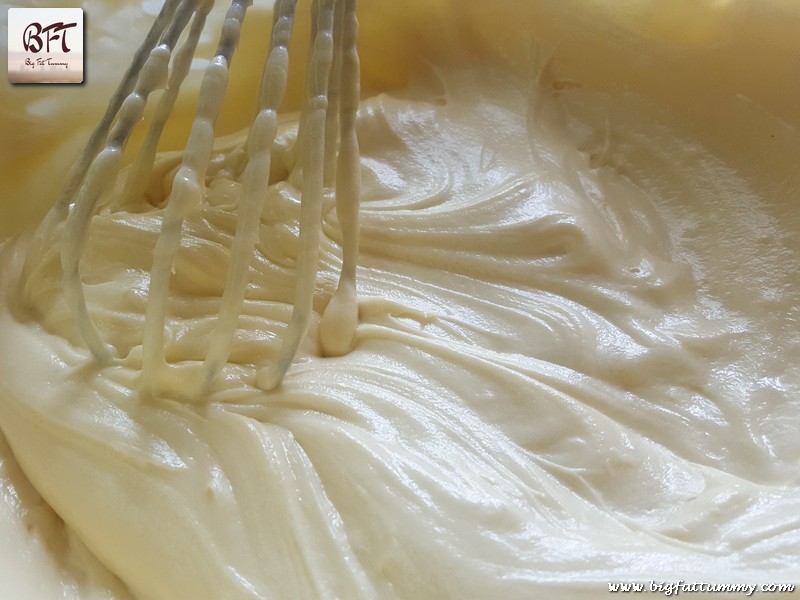 Step 5: Finally add the baking powder and soda and mix well for another 2 to 3 minutes.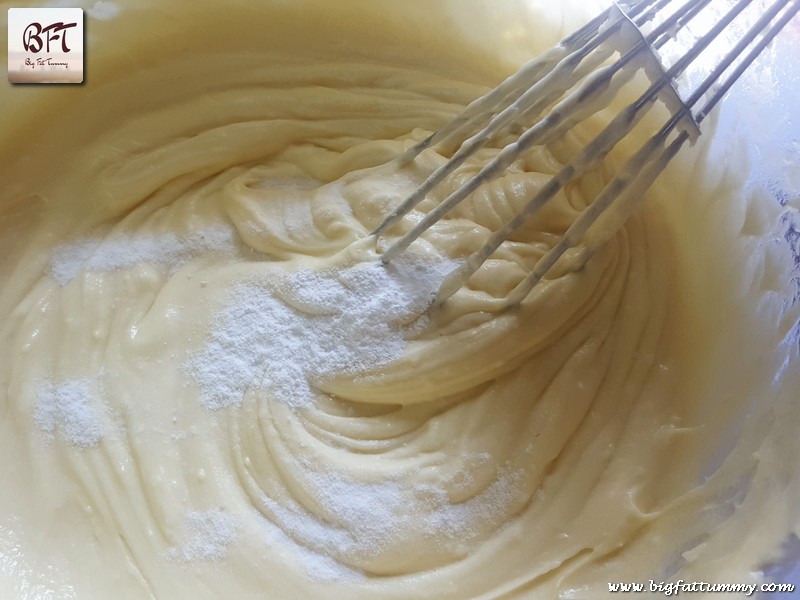 Step 6: Divide the batter into two portions into two separate bowls. Add vanilla essence to one portion and cocoa to the other portion. Fold each portion gently to mix well.
Step 7: Now comes the time to pour the batter into the baking dish. Pour spoonfulls of the cake mixture into the dish alternating between the vanilla and cocoa mix.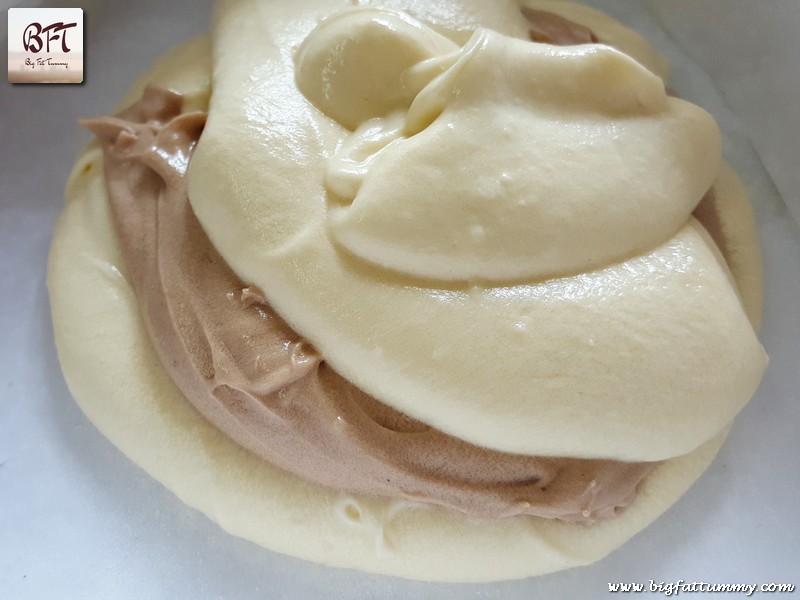 Step 8: Bake at 180°c for the first 15 minutes and then lower the heat to 160°c and bake for a further 25 minutes, till done.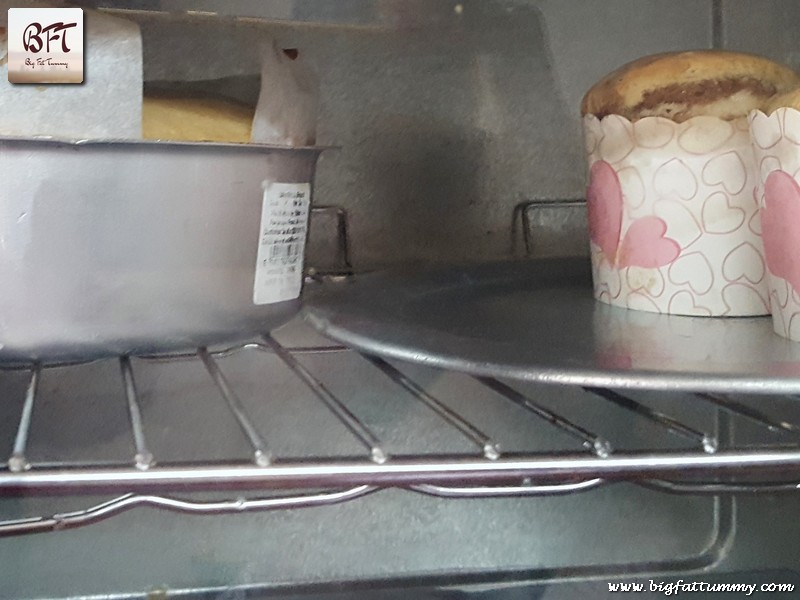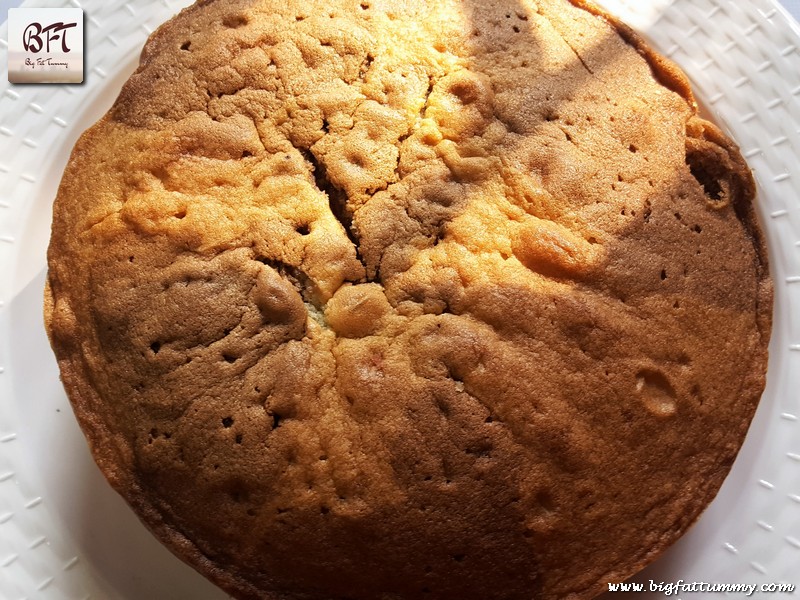 Tip:
I had a little batter left, which I used in two muffin cups. You can do the same if you have a smaller baking dish.