Have you ever dreamt of making those delicious cafeteria bites at home? The Mushroom Cheese Toast is one such snack you can make easily. It is cheesy and easy 🙂
Yield: 8 Slices
Prep. Time: 10 Mins.
Cooking Time: 20 Mins
Ingredients:
Mushrooms (chopped) – 200 gms
Garlic Bread Slices – 8 to 10
Onion (finely chopped) -1 medium
Garlic (finely chopped) – 1 tsp.
Parsley – for garnish
Maida [APF] 1 tbsp.
Cold Milk – 250 ml
Cheddar Cheese (chopped) – 50 gms
Oregano Seasoning – 1 tsp.
Chilly Flakes – 1 tsp.
Butter (salted) – 2 tbsp. + more
Oil – 1 tbsp.
Step 1: Wipe clean the mushrooms and chop them.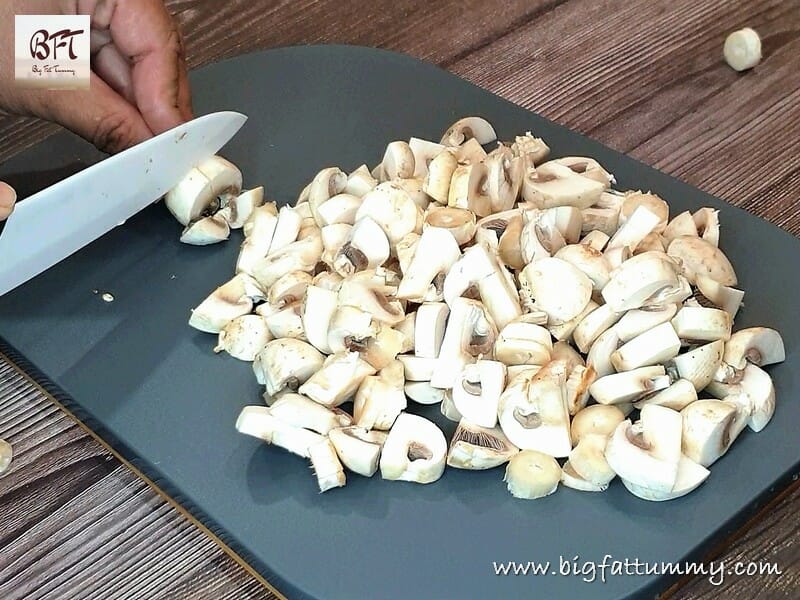 Step 2: Heat 1 tbsp. oil in a pan and add 2 tbsp. of butter to it. When it melts add the garlic and saute for a minute on medium heat.
Step 3: Then add the oregano and the onion and sauté for another minute on medium heat.
Step 4: Switch to high heat and add the mushrooms and sauté for 3 to 4 minutes till they are cooked.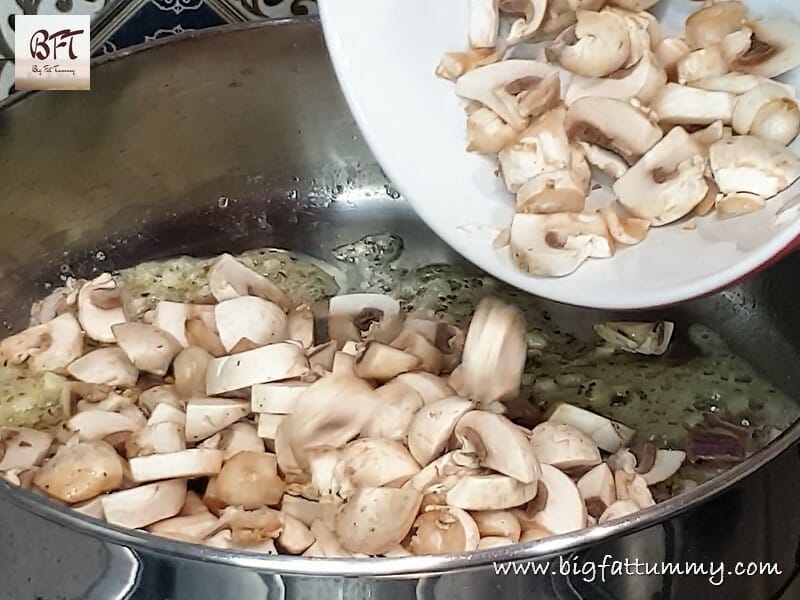 Step 5: Switch to low heat and add the maida and stir for a minute. Then add the milk and keep stirring till it thickens.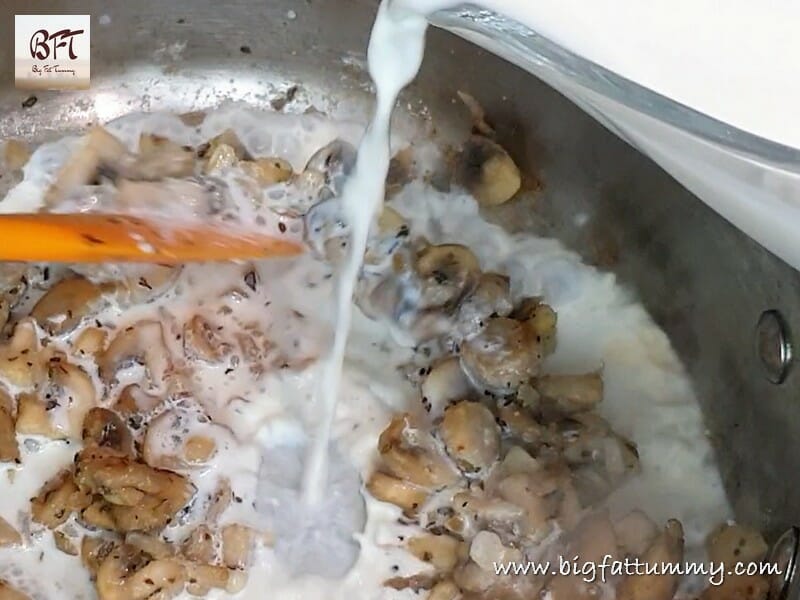 Step 6: Switch off the heat and add the cheese and mix. Sprinkle the chilly flakes and mix and keep aside.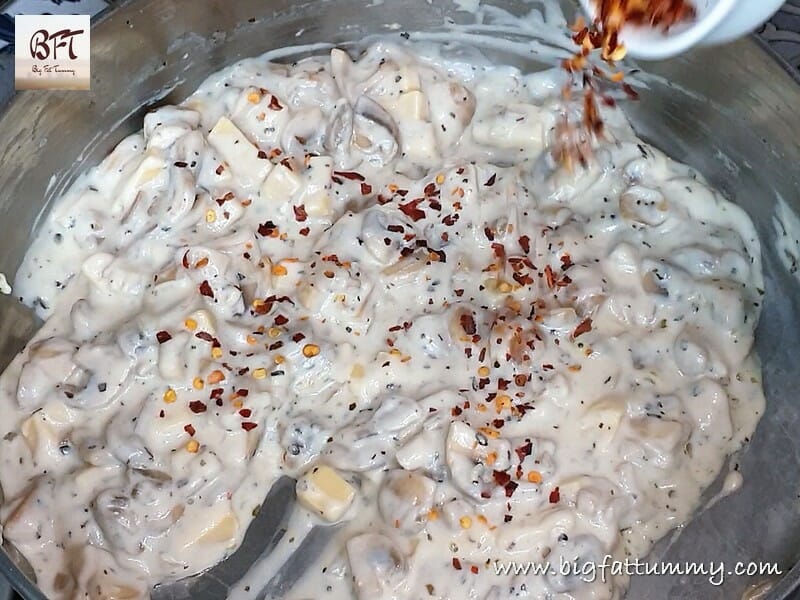 Step 7: Apply butter to both sides of the garlic bread and toast them lightly. Then spoon some of the mushroom mixture onto each slice and garnish with parsley. Serve immediately.
Watch the Video