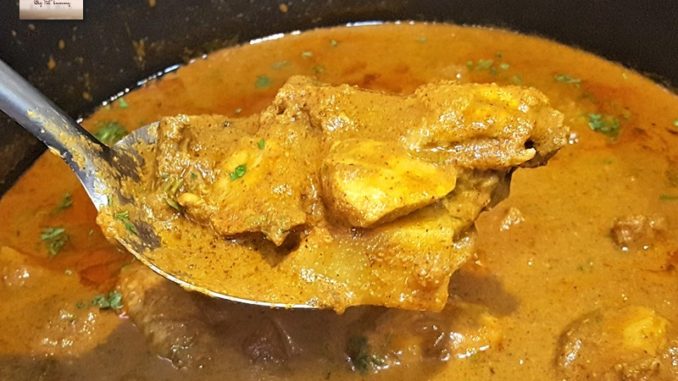 Chicken Xacuti is a robust spiced coconut curry that is definately one of the most popular curries in Goa. It is so popular that it is served from breakfast to midnight. The gravy is also used to top the anytime meal Ros-Omeltte – an omlette doused with the gravy – a Goan Street Food.
This recipe for Chicken Xacuti is how it is done traditionally. So the making will take some time. Wait – don't go away – It is worth the effort !
Serves: 6 to 8 Persons
Prep. Time: 30 to 60 Mins
Cooking Time: 45 to 50 Minsd
Ingredients:
[ Standard Measure : 1 cup = 250 ml ]
Whole Chicken (chopped small) – 1 kg
For the Marinade:

Light Green Chillies – 4
Green Corriander – a small bunch / ½ cup
Ginger – 1 inch
Garlic – 12 cloves
Turmeric Powder – ½ tsp.

For the Xacuti Masala Paste:

Dry Red Chillies [Bedgi] – 8
Corriander Seeds – 1 ½ tbsp.
Cloves – 14 to 16
Cinnamon – 1 ½ inch
Green Cardamom – 2
Black Pepper Corns – ½ tsp.
Mace – 1 full flower
Star Anise (remove seeds) – 3 petals
Fennel Seeds – 1 tsp.
Poppy Seeds – 1 tsp
Nutmeg – ¼
Tamarind – a small marble sized ball

Coconut (grated) – 1 medium sized
Onion (sliced) – 1 ½ big
Onion (cubed) – 1 ½ big
Potatoes (peeled, cubed, soaked in water) – 2 to 3 medium (optional)
Chicken Stock Cube – 1 (optional)
Corriander Leaves (chopped) – for garnish
Lime – 1 big
Ghee – 3 tbsp.
Oil – 2 tbsp.
Salt – 1 ½ tsp. Or to taste
Part 1: Marination of the Chicken:
Step 1: Wash and drain the chicken. Grind the ingredients listed under marinade to a fine paste using a tbsp. of water.
Step 2: Marinate the chicken with 1 ½ tsp. salt, juice of the lime and the green marinade and leave aside for least 1 hour.
Part 2: Preparation of the Xacuti Masala Paste:
Step 3: Heat 1 tbsp. oil in a pan and fry the sliced onion till light golden on medium heat. Then add the grated coconut and sauté on low heat till light golden. Transfer to a plate.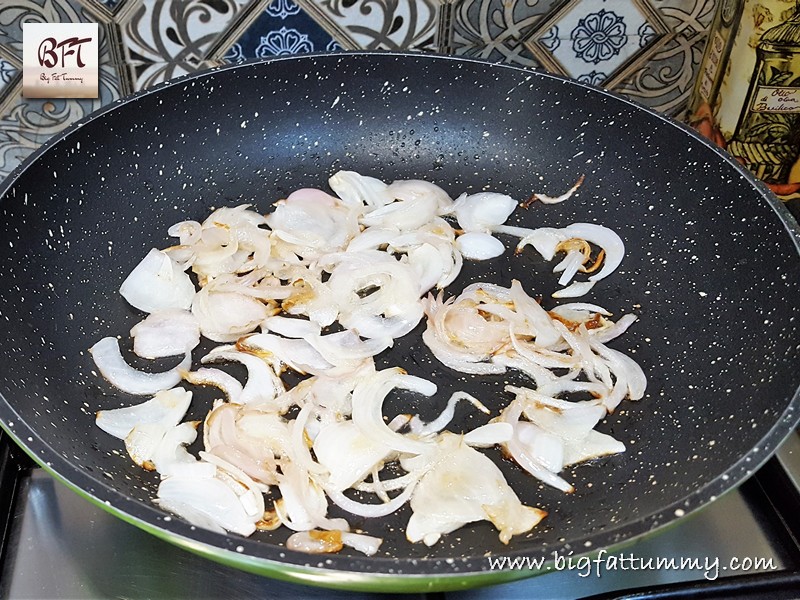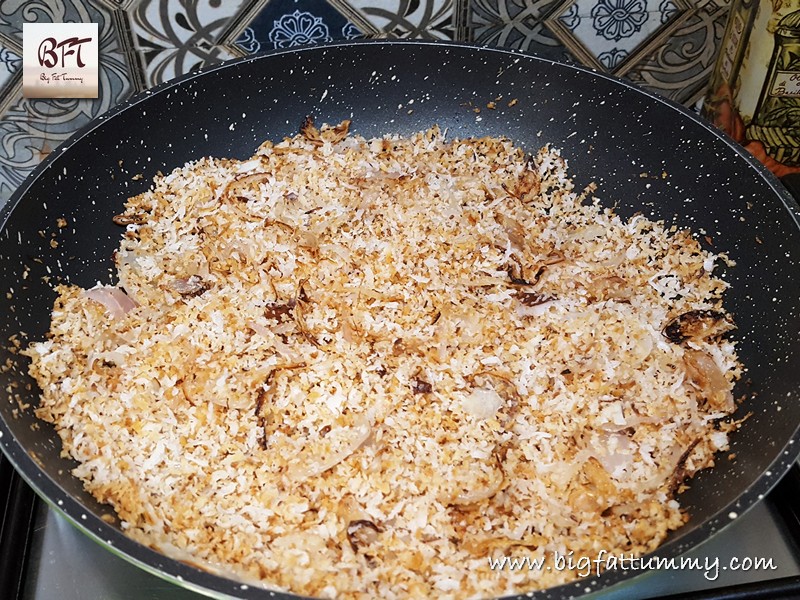 Step 4: Heat 1 tbsp. oil in the same pan and roast each spice listed under the Spices for masala, one by one, for a few seconds on low heat till it gives out a nice aroma (be careful not to burn the spices, roast the poppy seeds last) and transfer to the plate with the onion-coconut. Allow it to cool.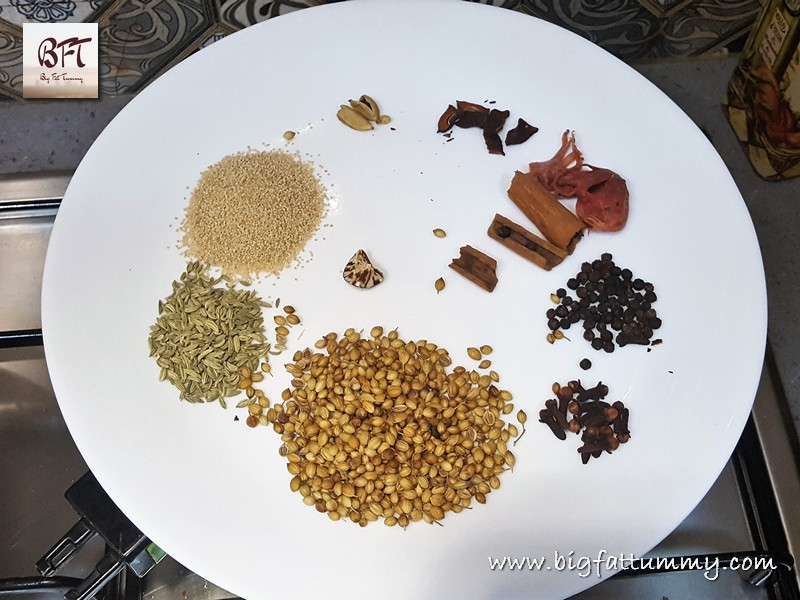 Step 5: When cooled, grind the onion-coconut and the ingredients for the Xacuti Masala, using a little water, to a smooth paste and keep aside.
Part 3: Get the Xacuti Ready:
Step 6: Heat the 3 tbsp. ghee in a large vessel and sauté the cubed onion till translucent on medium heat.
Step 7: Add the marinated chicken and sauté till the colour changes a bit and the juices are released.
Step 8: Now drain and add the potatoes and 400 ml hot water. Crumble and add the stock cube. Cover and cook for 25 minutes on medium heat.
Step 9: Open the lid and add the ground masala paste (see note below) and cook further for another 15 minutes on medium low heat. Later, check for salt and add if required. Garnish with corriander.
Serve with hot rice, onion-tomato salad and lime or binge with pao (bread).
Note:
If after making the xacuti, you feel it is too spicy to your taste, you can add about 100 ml coconut milk to make it milder.