Probably the simplest of cooked breakfasts, the Goan Salade Bhaji, is just onion-tomato cooked in a mustard tempering and minimal seasoning. It is so simple to make with just a few base ingredients. And the taste too is simple but yummy.
Serves: 4 to 6 Persons
Prep. Time: 15 Mins
Cooking Time: 25 Mins
Ingredients:
Onions (sliced) – 3 medium
Tomatoes (ripe but firm, sliced) – 3 medium
Light Green Chillies (slit and halved) – 2
Garlic (chopped) – 3 cloves
Curry Leaves – a sprig
Mustard Seeds – ½ tsp.
Red Chilly Powder – ½ tsp.
Turmeric Powder – ¼ tsp.
Sugar – ½ tsp.
Oil – 1 ½ tsp.
Salt – 1 tsp. or to taste
Step 1: Slice the tomatoes and onions as seen in the picture. Keep all the other ingredients ready at hand.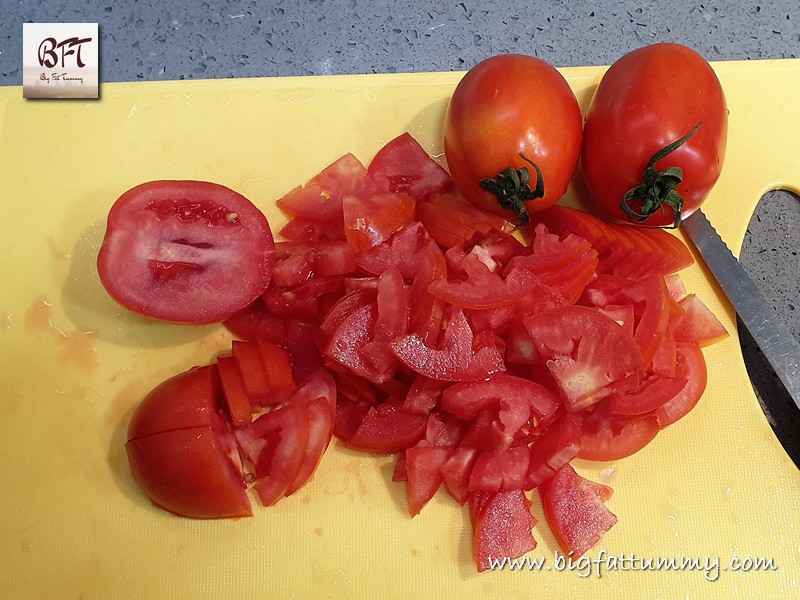 Step 2: Heat 1 ½ tbsp. oil in a sauce pan on low heat and when hot add the mustard seeds and cover the pan with a lid. Let the seeds splutter for a few seconds.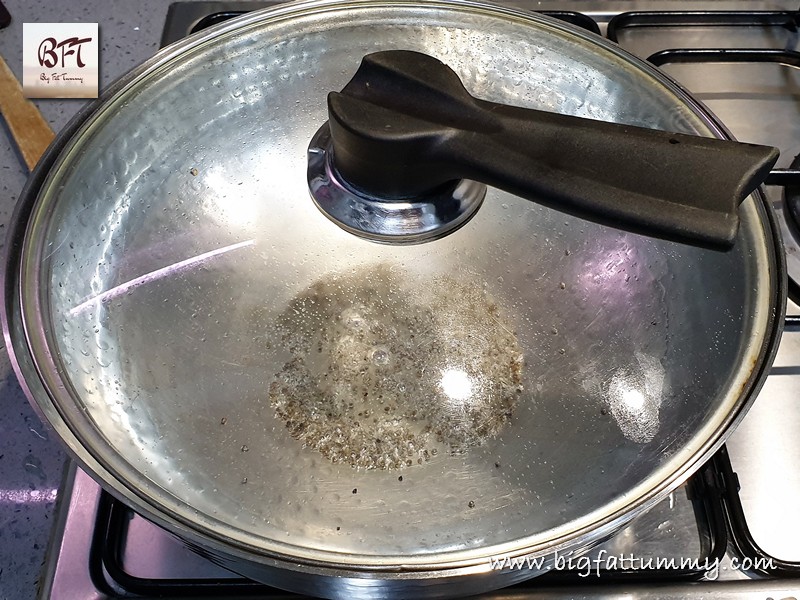 Step 3: Open the lid and add the chopped garlic and curry leaves and sauté for a few seconds.
Step 4: Add the onions, the green chillies and ½ tsp. salt and sauté on medium heat till the onions turn soft (don't brown).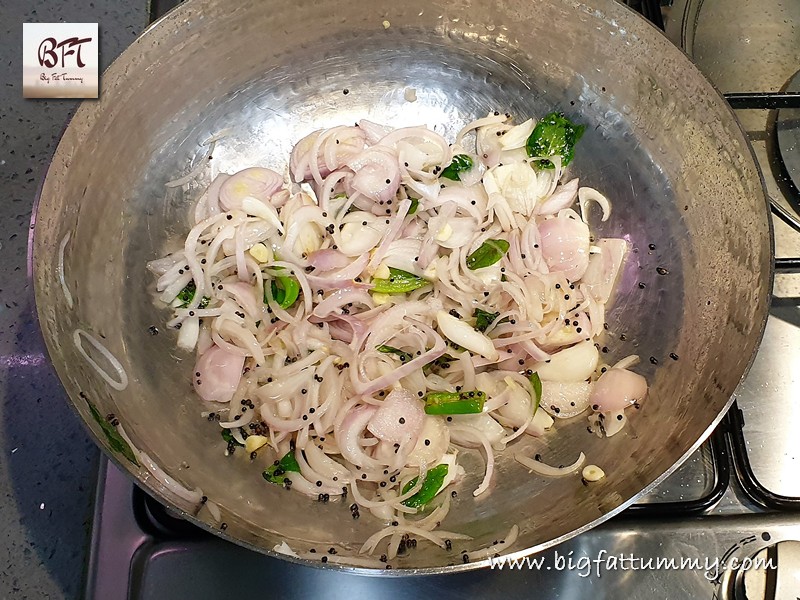 Step 5: Then add the tomatoes and sprinkle the remaining salt over the tomatoes. Sauté on low heat for 4 to 5 minutes.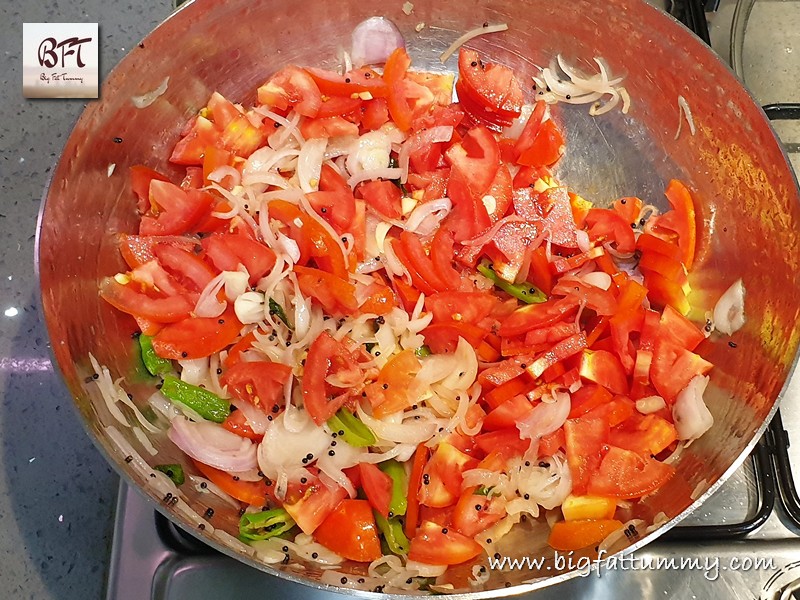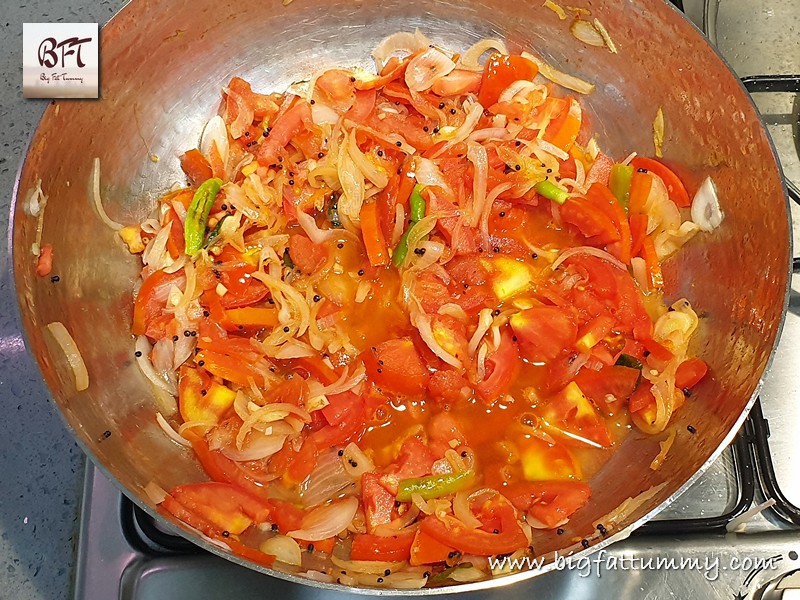 Step 6: Add 125 ml hot water and the sugar and cook covered on medium heat for a minute. Then add the red chilly and turmeric powders. Cook covered on low heat for 8 to 10 minutes. Serve hot with pao.