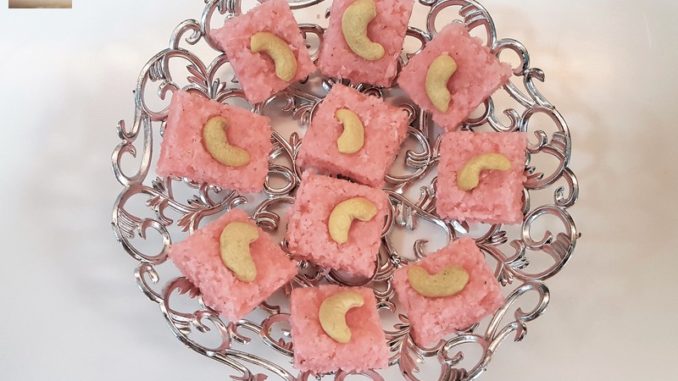 The Rose Coconut Toffee / Coconut Cordial is another great Christmas sweet to make in a jiffy. But you don't have to limit relishing this only at Christmas. You can make and eat it anytime when you have the coconutty sweet craving.
Yield: 500 gms
Prep. Time: 15 Mins.
Cooking Time: 30 to 35 Mins.
Ingredients:
[ Standard Measure – 1 cup = 250 ml ]
Fresh Coconut (slightly tender, grated) – 1 ½ cup (tightly packed)
Cashew Nuts – 12 whole + to decorate
Sugar – 1 ¼ cup
Milk – ½ cup
Butter – 3 tbsp.
Rose Essence – ½ tsp.
Liquid Food Colour (Rose) – a few drops
Step 1: Powder / grind the sugar and the cashew nuts.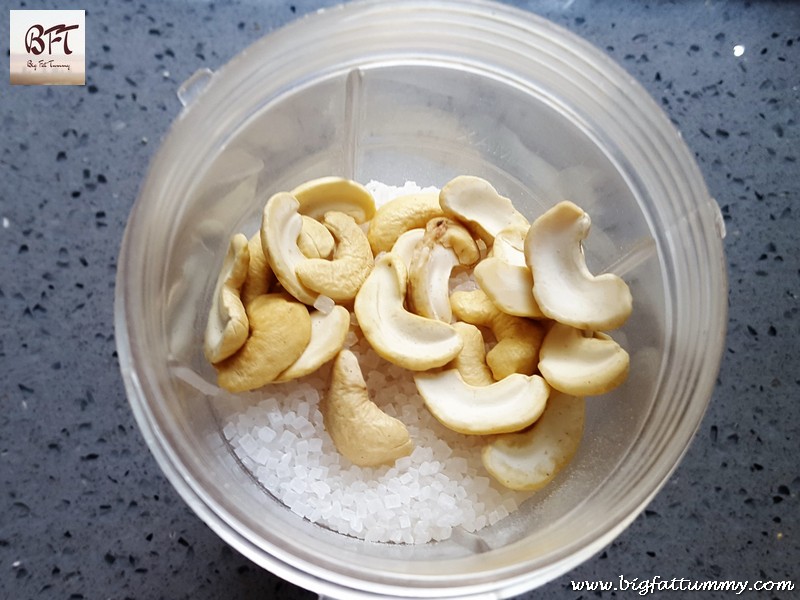 Step 2: Take a deep non-stick pan and add the coconut, powdered sugar-cashewnut, milk and 2 tbsp. butter. Place on low heat and cook till the sugar dissolves and the mixture looks watery. Keep stirring continuously on low heat till the mixture starts leaving the sides of the pan and has reached the soft ball stage (see note below).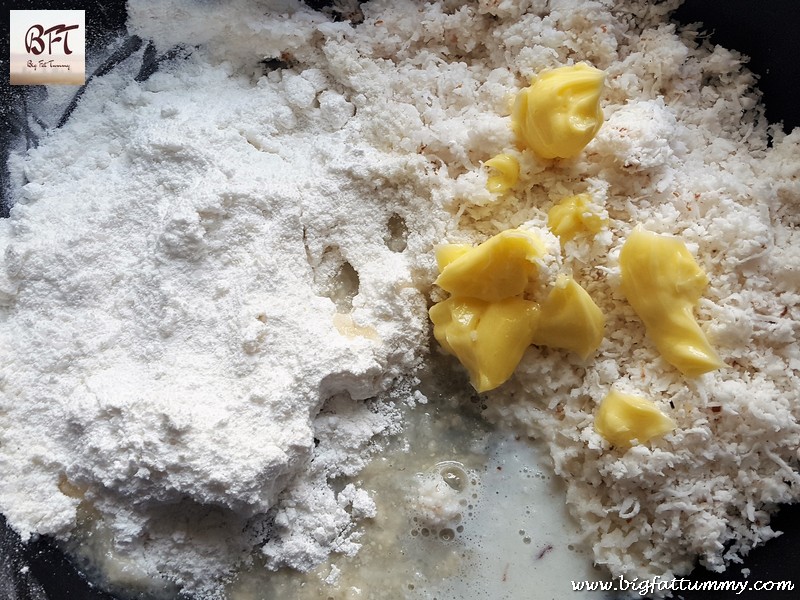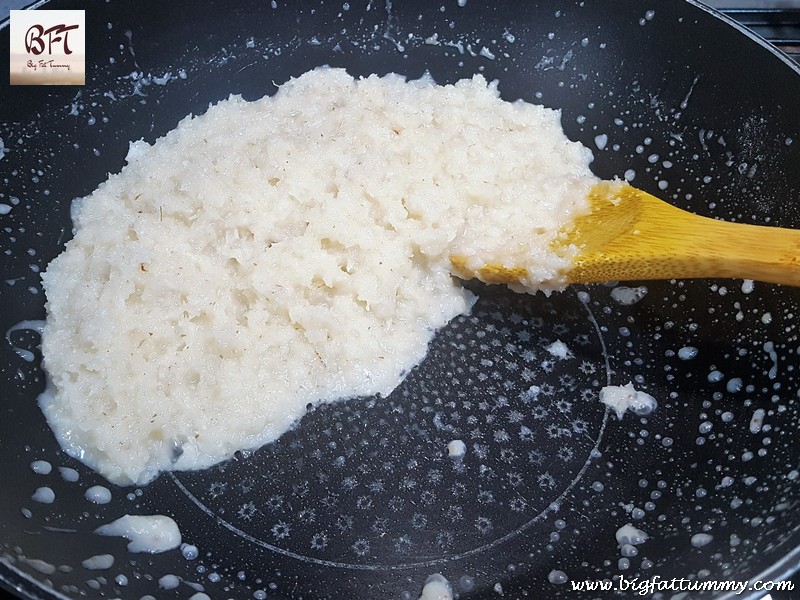 Step 3: Add the remaining butter, the colour and the essence and mix well on low heat for 2 minutes.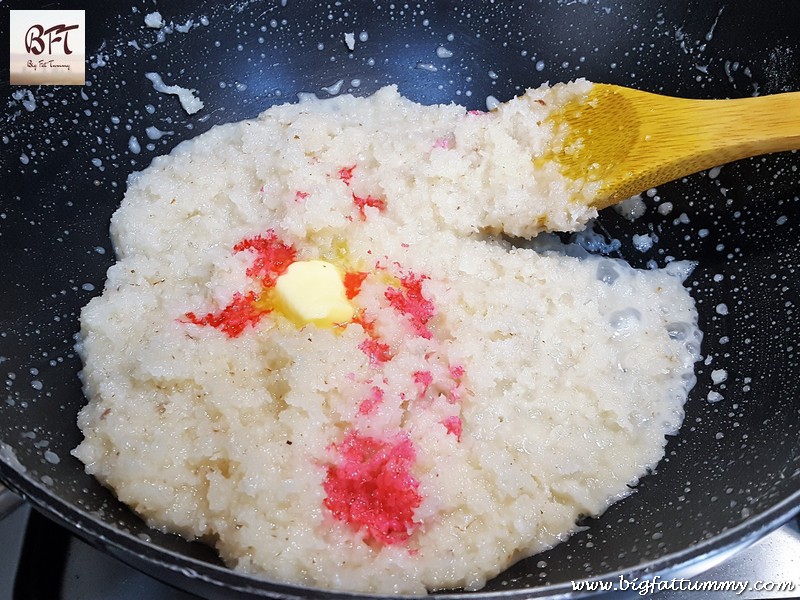 Step 4: Transfer the mixture into a greased tray and flatten. Allow to rest. After 5 minutes, place halved cashew nuts (see pic) on the top to decorate.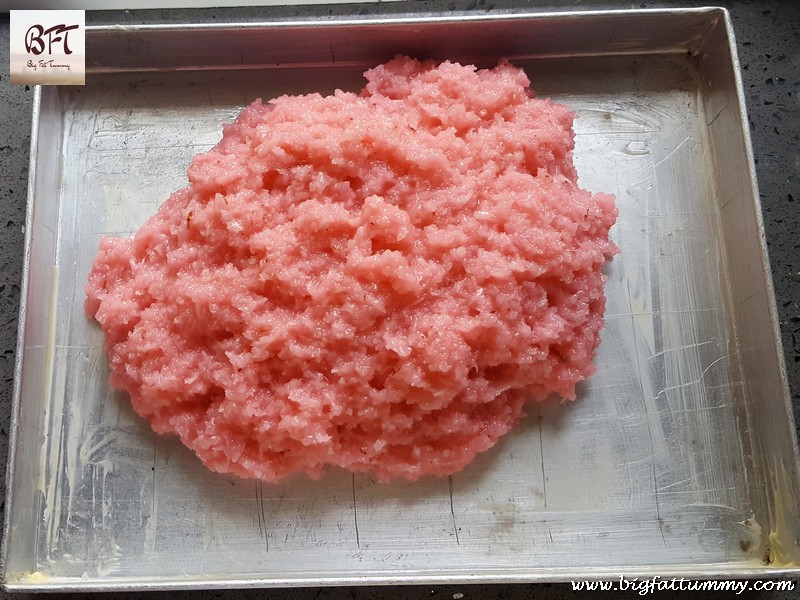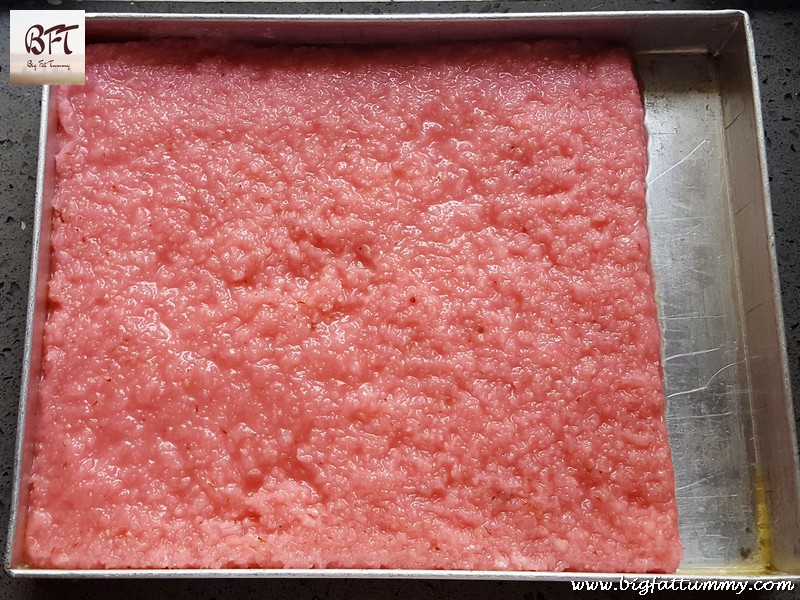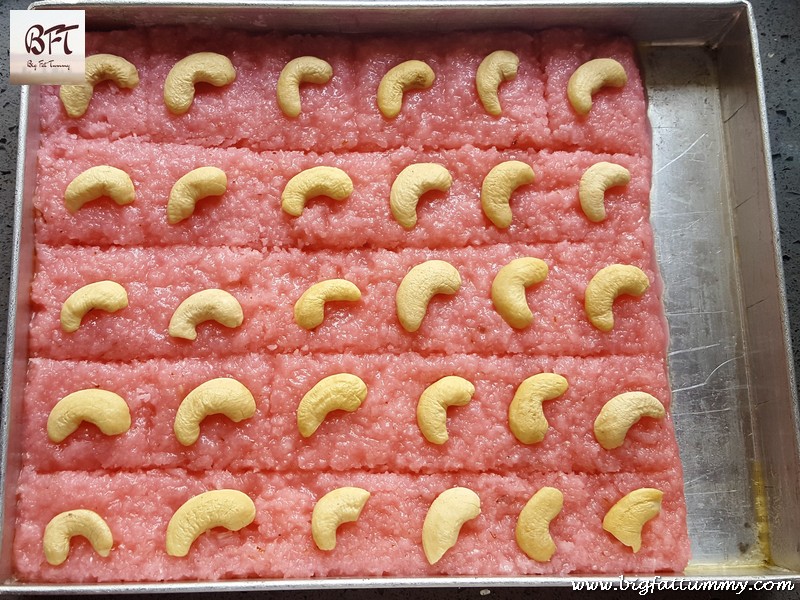 Step 5: Allow to set for another 15 minutes. Cut the pieces with a greased knife but don't remove from the tray. Keep outside in a cool dry place. Separate the pieces on the next day. Store in an airtight container.
Note:
To test if your mixture has entered the soft ball stage, take some water in a bowl and drop a teaspoon full of the mixture into the water. The mixture should firm up and form a ball. It should not disintegrate. This is known as the soft ball stage.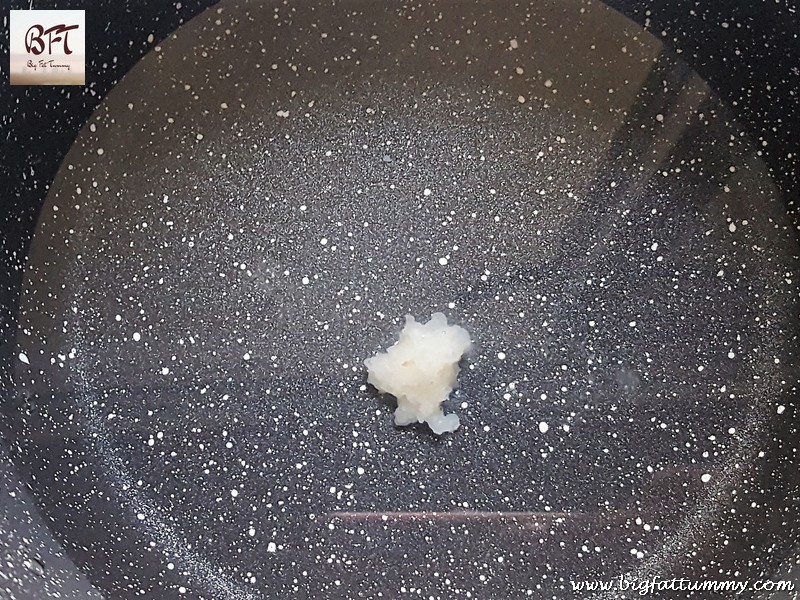 If you want a softer texture reduce the sugar to 1 cup (shelf life will be lowered).