The Massado / Egg Flip is a Goan household remedy for the common cold. But there is no restriction such that you need to have it only when you catch a cold or in the cold season. The drink is like an egg-nog and tastes yum and can even be given to children after reducing the coffee a bit (read notes below). The drink is rich in protein and will help build one's immunity. We would wait for the weather to turn cold and to be served this at breakfast by our mums.
Serves: 1 Person
Prep. Time: 10 Mins.
Ingredients:
Eggs Yolks (organic / gavnti ) – 2 small
Sugar (granulated / castor) – 1 tbsp.
Instant Coffee (dissolved in 30 ml hot water) – 1 tbsp.
Milk (hot) – 150 ml
Brandy – 30 ml
Step 1: Break open the eggs over a bowl and strain the egg yolk out and add it to a glass, one at a time (to make sure that the eggs are good). Add the sugar and beat with a wire whisk / spoon till the sugar dissolves.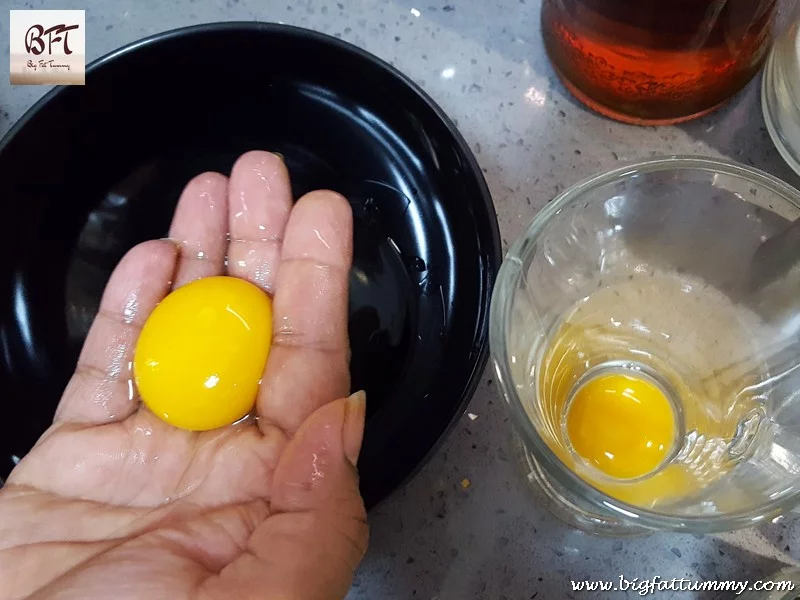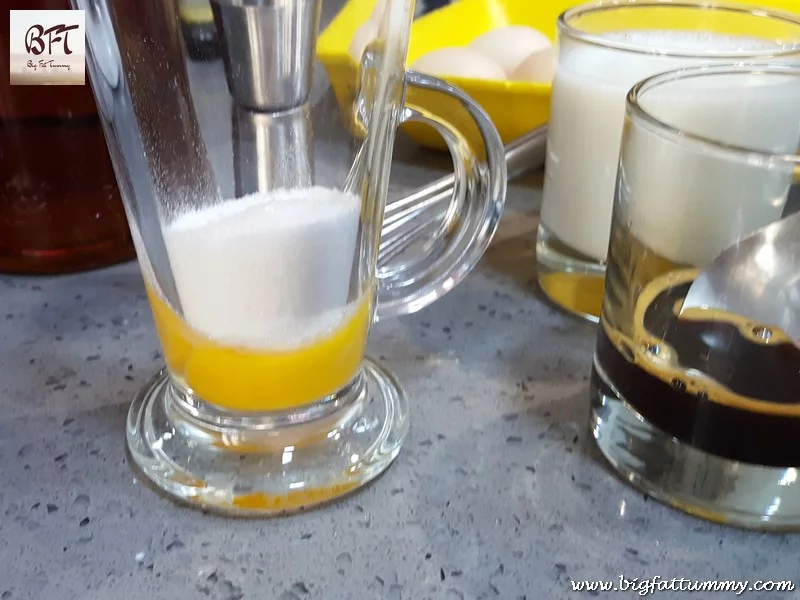 Step 2: Add the brandy and whisk again for few seconds till the mixture froths up.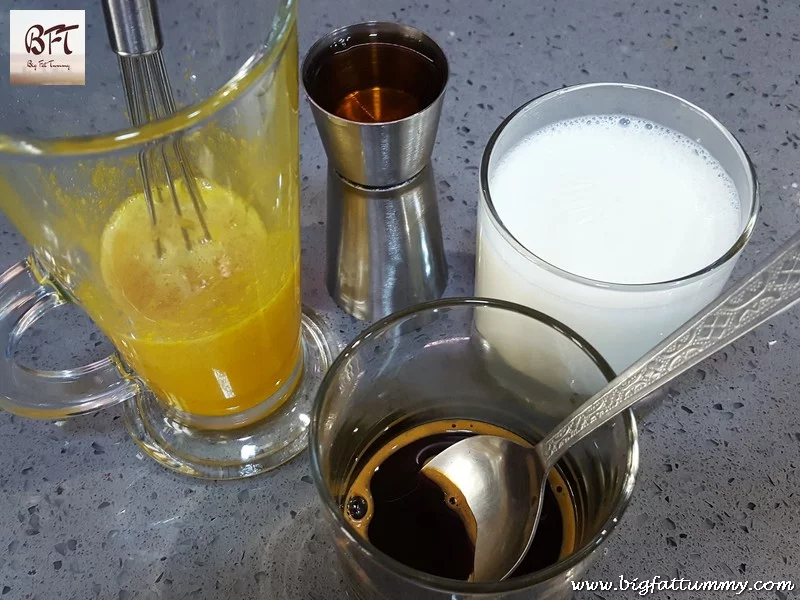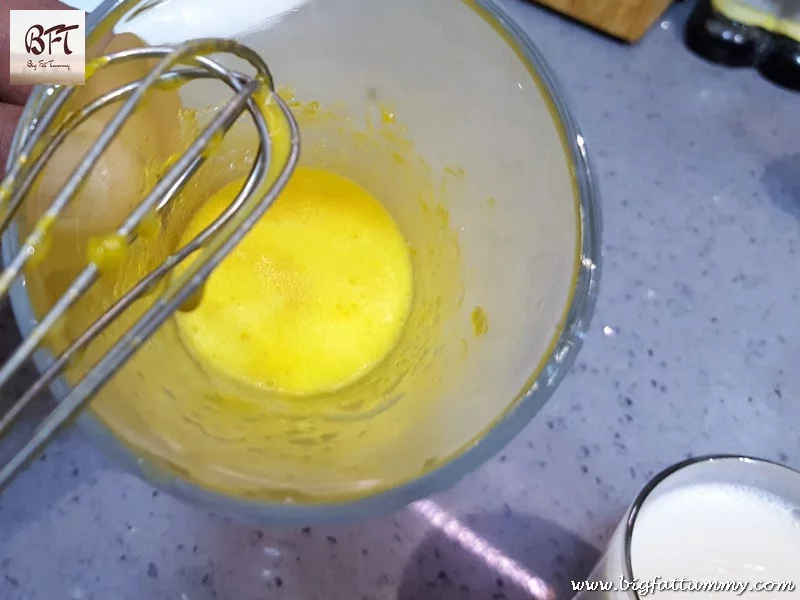 Step 3: Next add the hot dissolved coffee and whisk for a few seconds till frothy.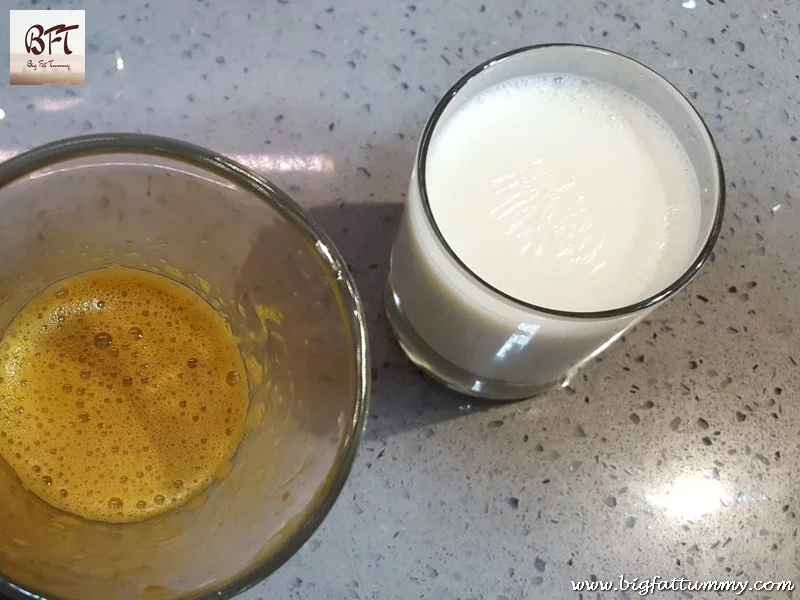 Step 4: Finally add the hot milk and mix well before serving.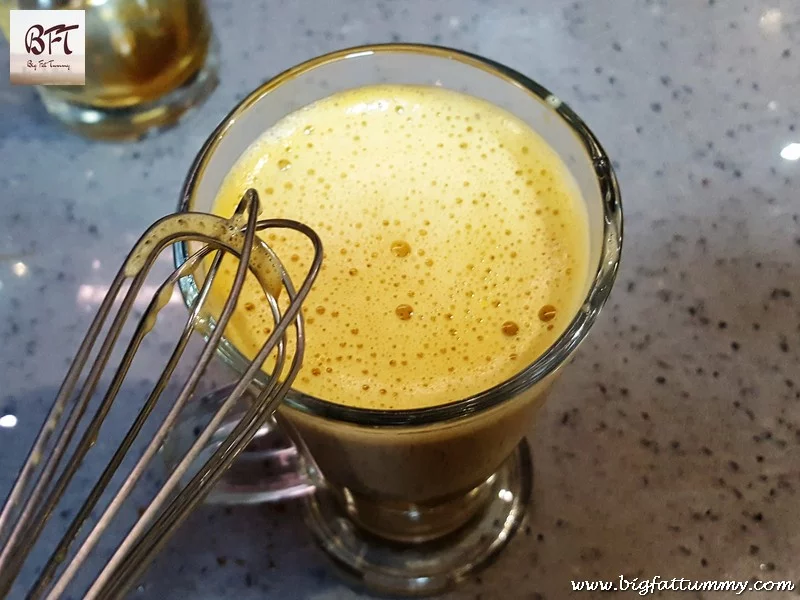 Notes:
We have used castor sugar. You will have to whisk longer if you use granulated sugar.
You can use regular eggs also, if the gavnti are not available.
You can use freshly brewed coffee also.
Use ½ tbsp. instant coffee if you want to serve it to your children above 6 years of age.