This is a recipe for a quick and easy French Bean Stir Fry that will go very well with chapatis or as a side.
Serves: 2 Persons
Prep. Time: 15 Mins.
Cooking Time: 12 to 15 Mins.
Ingredients:
French Beans (tender) – 250 to 300 gms.
Onion (sliced) – 1 medium
Green Chilly (slit) – 1
Coconut (grated) – 1 tbsp.
Dry Red Chillies (broken) – 2
Cumin Seeds – ¼ tsp.
Mustard Seeds – ¼ tsp.
Sugar ¼ tsp.
Oil (pref. coconut oil) – 1 tbsp.
Salt – ¼ tsp.
Step 1: String the beans, wash and cut into slants.
Step 2: Heat the oil in pan and once hot, reduce the heat to low and add the mustard seeds. Once they splutter, add the cumin seeds. Sauté for 30 seconds. Then add the onion and sauté till soft.
Step 3: Add the green chilly and sauté for 30 seconds. Then add the chopped beans and sauté for a minute. Add the red chillies, salt, sugar and 2 tbsp. hot water. Cover and cook for 8 to 10 minutes, till done (but not overdone) on low heat.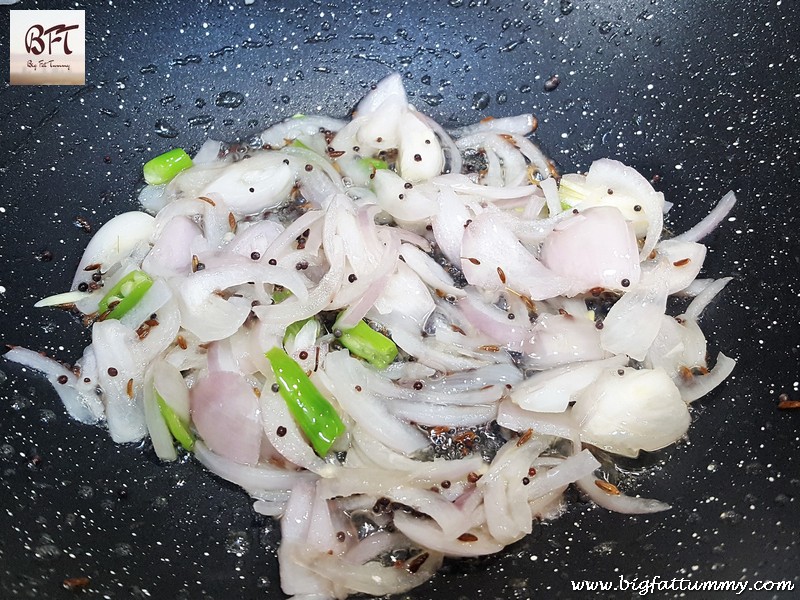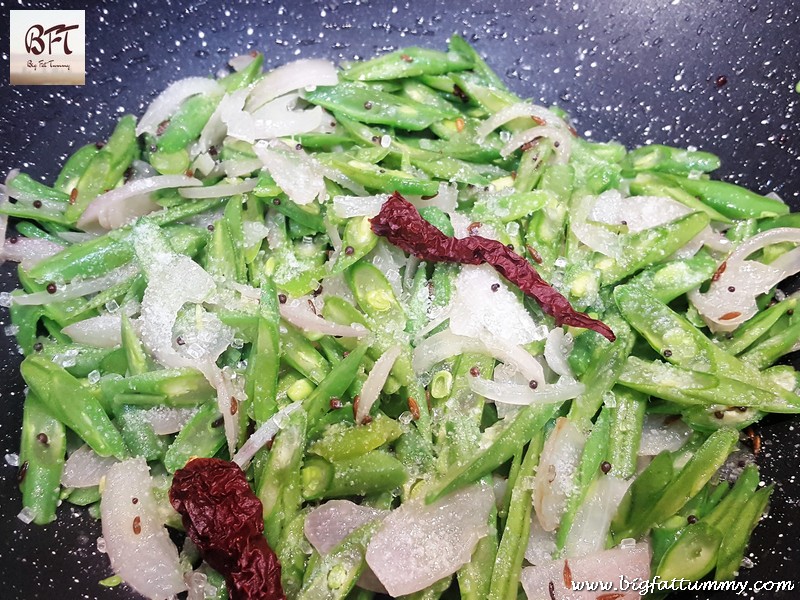 Step 4: Finally sprinkle the grated coconut over the vegetable, switch off the heat and leave covered for 5 minutes before serving.