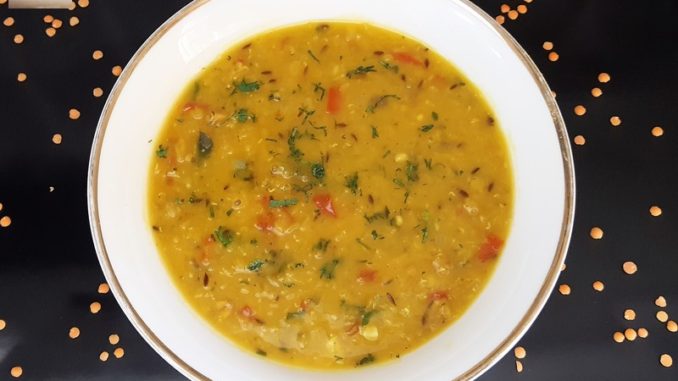 I have the pleasure of being part of the Madhouse Balcao – a 'Whatsapp' group of former class mates now placed all over the world. And I had shared this recipe for a simple dal with them, some time back. Many of them tried it out and loved it (well, they said they did!! And they usually don't lie!). Anyway, the craziest of the lot – Gis, nicknamed this dish Dal à la Ina. When I say crazy, I mean this as a compliment Gis, I know I'm no less crazy. Us Balcao Girls – we all still act like a bunch of juvies! With a dish that has my name, I now feel like I am the epitome of all Home Cooks, albeit I wouldn't really want this name on my epitaph. Because this masoor dal is simple, it personifies me. Enjoying the simple pleasures of life is what I love best. But don't take my word for it, try the recipe out yourself.
Serves: A Family of Four
Prep. Time: 30 Min.
Cooking Time: 40 Min.
Ingredients:
Masoor Dal (Red Lentils) – ½ cup
Onion (finely chopped) – 1 medium
Tomato (finely chopped) – 1 large
Green Chillies (slit) – 4
Garlic (finely chopped) – 12 to 14 cloves
Green Corriander – as needed to garnish
Curry Leaves – 8 to 10
Turmeric Powder – ½ tsp.
Cumin Seeds – 1 tsp.
Ghee / Oil – 3 tbsp.
Veg. Stock Cube – 1
Salt – ½ tsp or to taste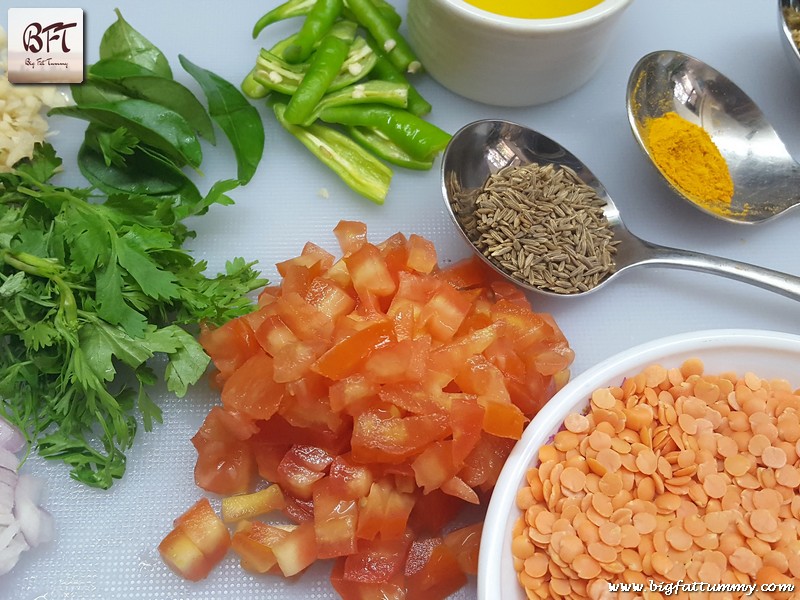 Step 1: Wash and soak the dal for 30 minutes. Later, use 3 cups water and ¼ tsp turmeric powder and boil till the dal is cooked. Skim the scum that is formed on top periodically in 3 to 4 intervals.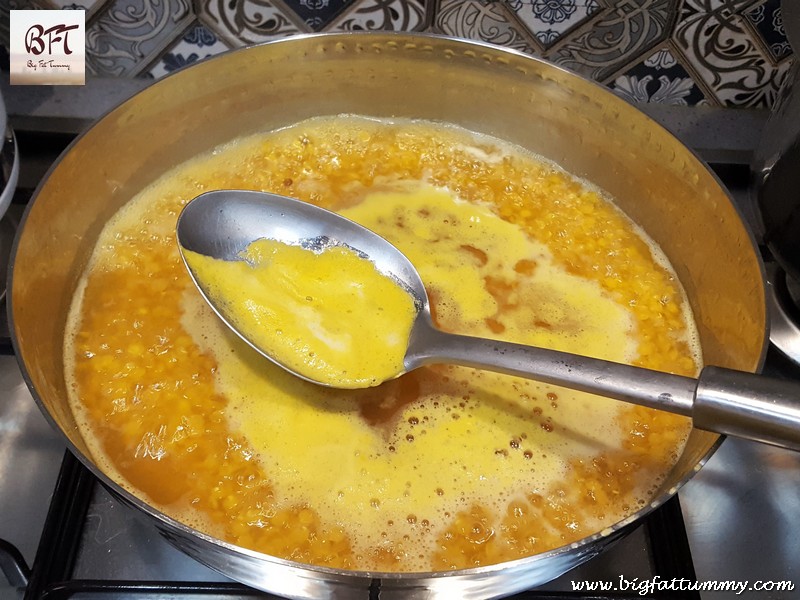 Step 2: In another pan heat the ghee / oil. Splutter the cumin. Then add curry leaves, and garlic and sauteé for 2 to 3 minutes, till the raw smell of the garlic disappears. Add the chillies and sauteé for a few seconds. Add the onions and sauteé till light golden.
Step 3: Add the tomato and sauteé for a few minutes till they lose their form. Add the cooked dal with the liquid, the stock cube (crumbled) and 1 cup hot water. Check for salt and add if needed. Cook covered for 5 to 6 minutes.
Step 4: Switch off the heat, garnish with the coriander, cover and leave for a few minutes.
Tips:
I prefer ghee over oil.
You can continue your other preparation while the dal is cooking.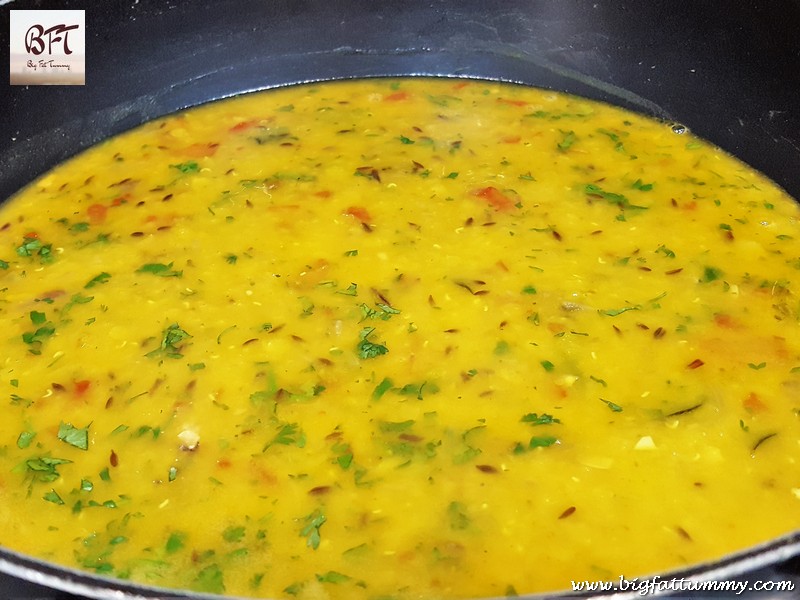 Watch the Video