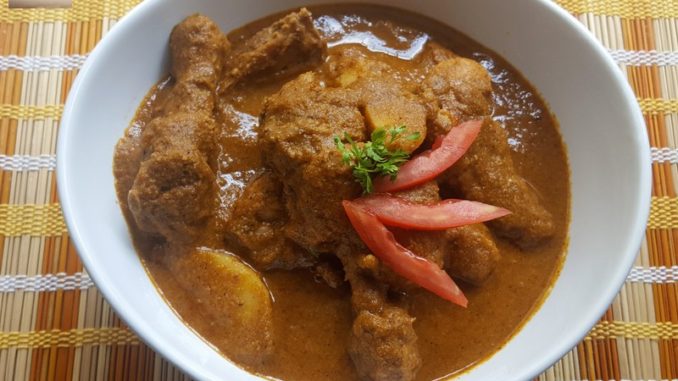 This recipe of chicken curry is influenced by a combination of cuisines in India. The use of dagad phool gives the dish it's distinct aroma. You can serve this curry with chapatis or even with rice.
Serves: 6 Persons
Prep. Time: 15 Mins.
Cooking Time: 70 Mins.
Ingredients:
Chicken (on the bone – small pieces) – 750 gms
Red Chilly Powder – 2 tbsp.
Turmeric Powder – ½ tsp.
Corriander Seeds – 1 tbsp.
Black Pepper Corns – 1 ½ tsp.
Cloves – 5
Cinnamon – 1 ½ inch
Dagad Phool [Black Stone Flower] – 1
Coconut (grated) – ½ (1 cup grated)
Onion (sliced) – 1 large
Ginger (chopped) – I inch
Garlic – 10 cloves
Potatoes (peeled & cut into pieces) – 2 medium
Tomato (chopped) – 2 medium
Green Corriander (chopped) – ½ cup
Lime – 1 big
Oil – 4 tbsp.
Salt – 1 ½ tsp. or to taste
Step 1: Wash the chicken and drain well. Marinate with 1 tsp. salt, lime juice and turmeric powder.
Step 2: Heat a pan. Add 2 tbsp. oil and add the corriander seeds. Roast them for 30 seconds on medium heat and then add the ginger and garlic. Roast for another 30 seconds. Now add the onions and fry for another 30 seconds.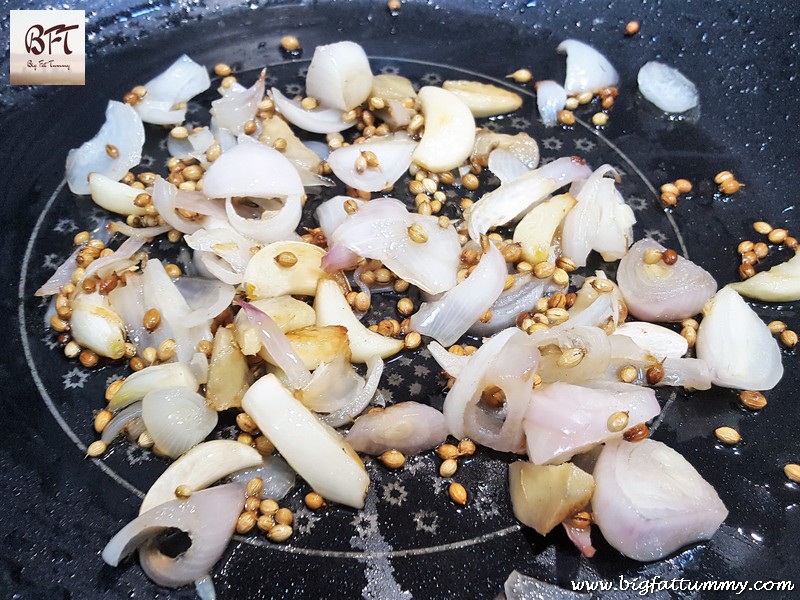 Step 3: Add all the other dry whole spices and roast for another minute. Then add the grated coconut and roast well on low heat till the coconut turns light brown.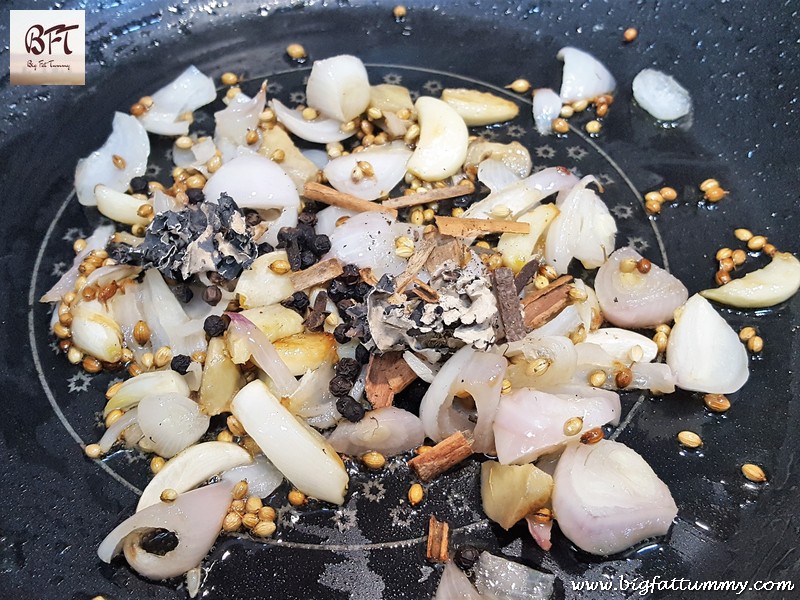 Step 4: Now add the chopped tomatoes and the green corriander and mix well till the tomatoes turn soft. Switch off the heat and allow to cool. When cooled completely, grind it all to a fine paste using ½ cup water.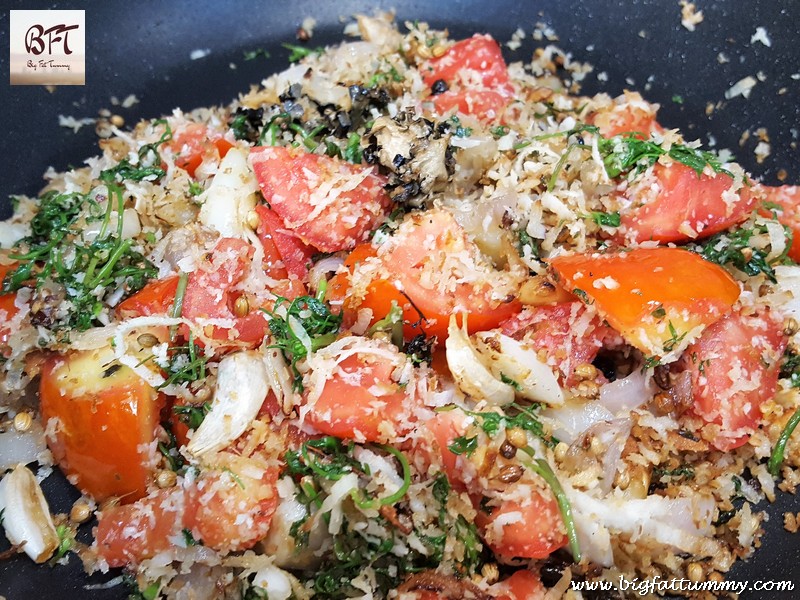 Step 5: In a vessel, heat 2 tbsp. oil and add the marinated chicken. Fry well to lock in the flavours. Do this on high heat. Then reduce the heat to low and cook covered for 10 minutes.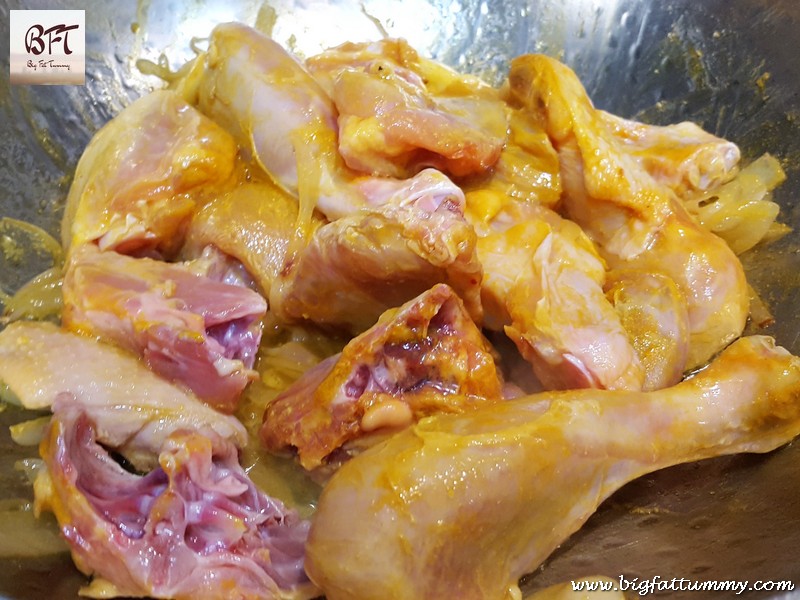 Step 6: Add the red chilly powder. Mix and continue cooking covered on low heat for 5 minutes. Add the potatoes and mix. Cook covered for another 5 minutes.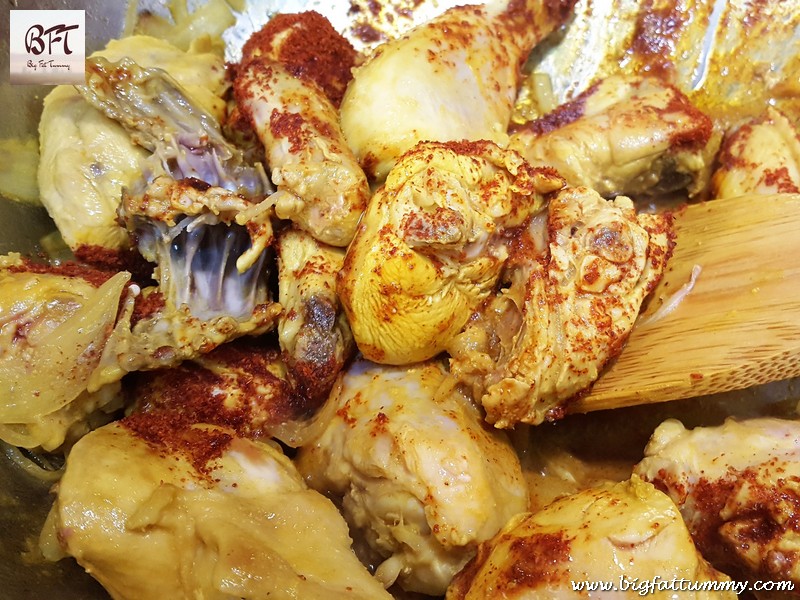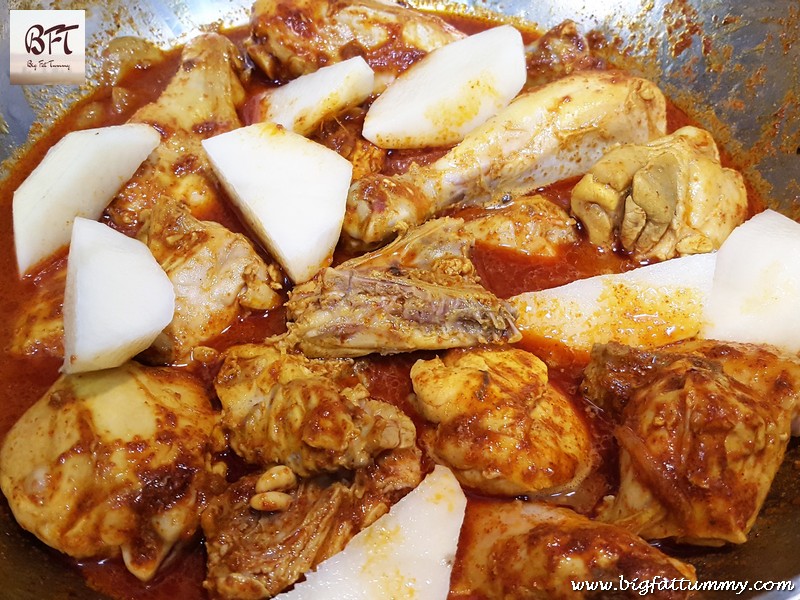 Step 7: Now add the ground masala and 1 cup hot water and mix well. Check for salt and add if required. Cook covered on low heat for another 25 to 30 minutes till the chicken and potatoes are done. Garnish with green corriander.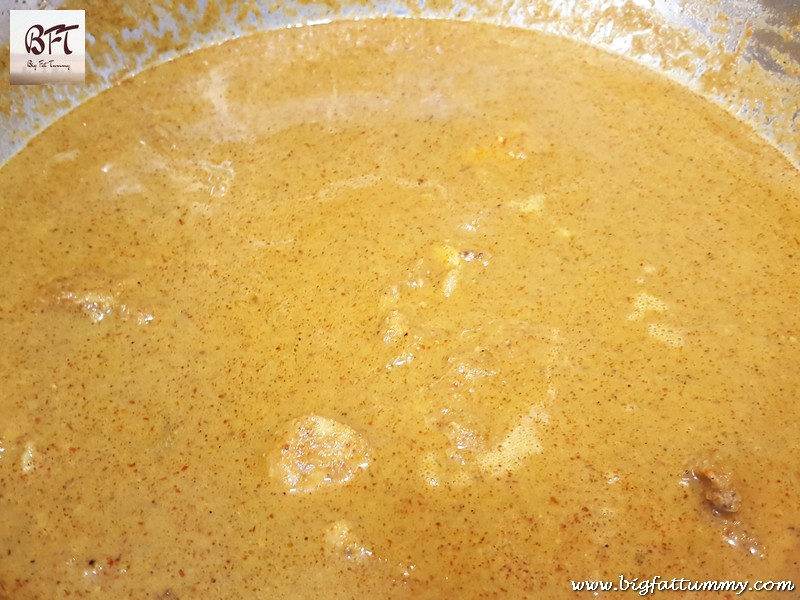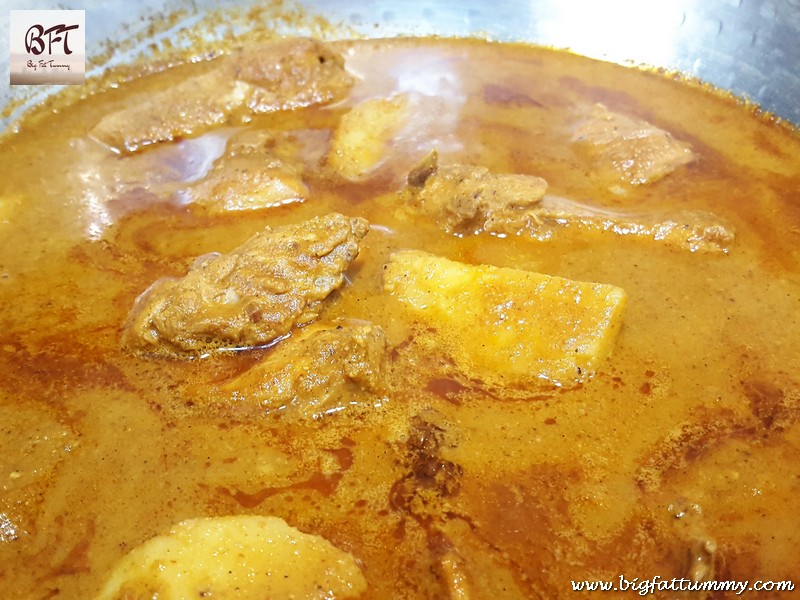 Note:
You can reduce the amount of red chilly powder and black pepper corns to make it milder.